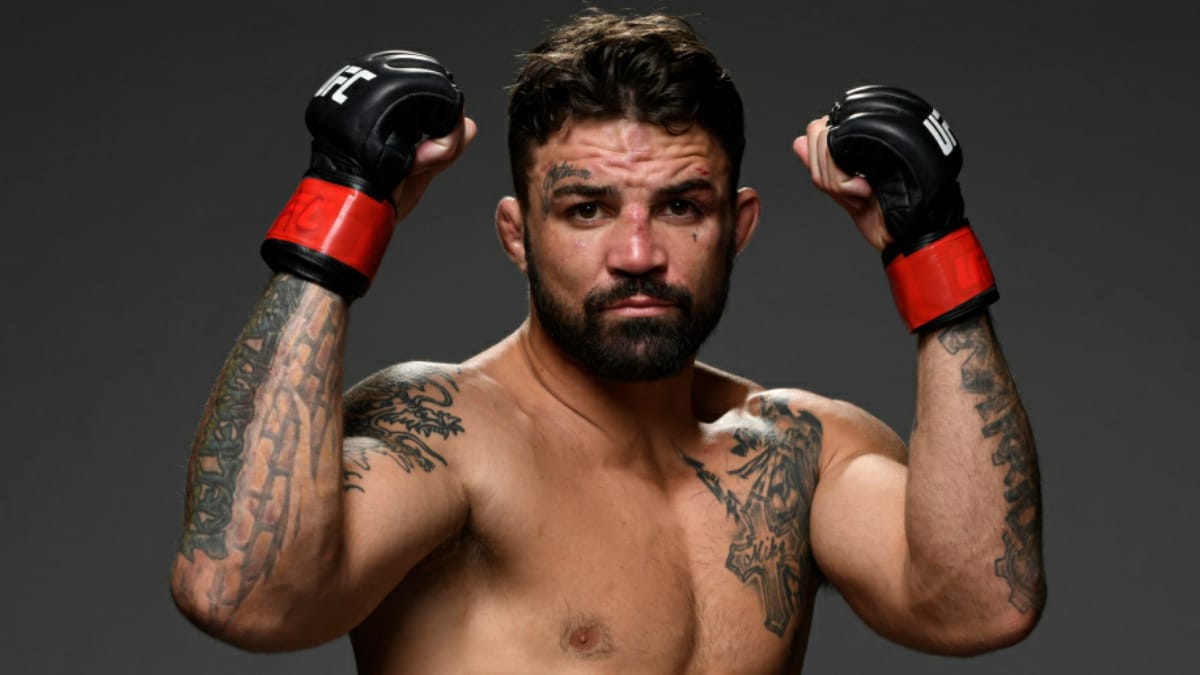 'Platinum' Mike Perry might not be regularly fighting, but one just can't keep him off the spotlight. The hard-as-nails Perry has expressed his desire to move to the middleweight division, also naming three competitors, which includes his nemesis Darren 'The Gorilla' Till.
Taking to Twitter, Mike Perry revealed that he would like to fight at middleweight. Alongside his frenemy Till, Perry also named knockout sensation Joaquin Buckley and fast rising middleweight Kevin 'The Trailblazer' Holland.
Mike Perry has been in a poor run of form!
Mike Perry tweeted, "I would like to fight at middleweight 185lbs. There are three competitors that come to mind. Joaquin Buckley Kevin Hollyn and Darren till."
Mike Perry is stuck in a rough patch of late, having won just one of his last four fights. His last match against Tim Means, went ahead as a catchweight bout, as Perry missed weight by a huge margin, amidst fears that he might even be released from the UFC. However, Dana White seemed to have a soft corner for 'Platinum', and here he is expressing his desire to move to middleweight.
The opponents Perry has lined up – Joaquin Buckley is coming off a loss against Alessio Di Chirico, after an excellent 2020, which saw him execute arguably the greatest KO of all time. As for Kevin Holland – he has risen the ranks, real quick and takes on Derek Brunson at UFC Fight Night 188, very soon. A win for Holland, would propel him into the top 7 (at least) in the middleweight rankings, meaning there is only a slim chance he would be willing to take on Perry.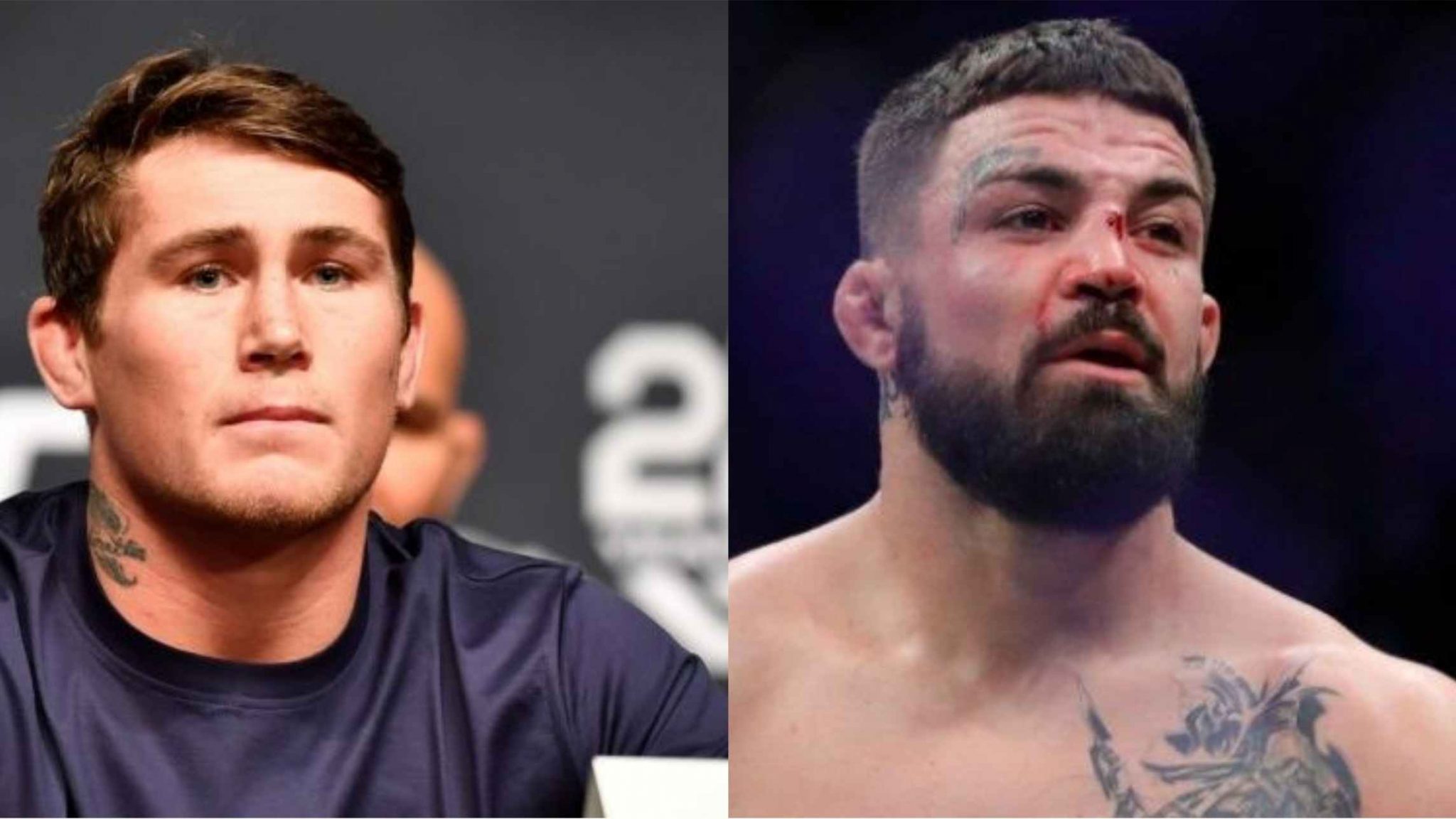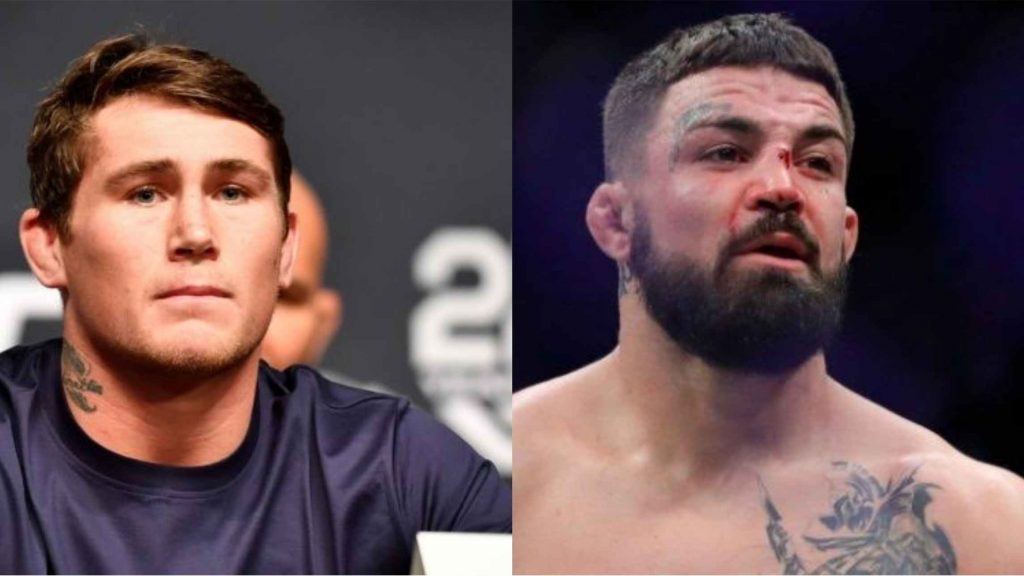 Mike Perry's on and off friend (foe – you name it), Darren Till is currently ranked number 4 in the middleweight rankings. He is coming off a unanimous decision loss over number 1 ranked Robert Whittaker. Despite his top rank, there is still a chance that Till fights Perry, given the animosity the two have been having since Till spoke ill of Perry's girlfriend.
What do you think of Mike Perry moving to the middleweight division?
Also Read : Stefan 'The Skyscraper' Struve announces his retirement citing serious health issues!