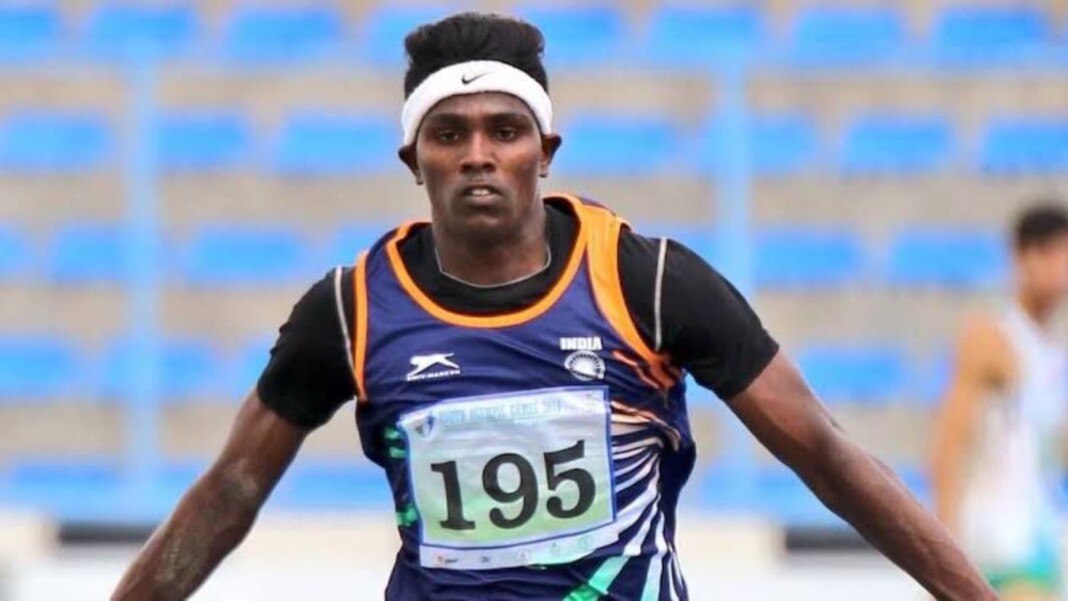 With the 2021 National Athletics Championships currently underway, the nation's up and coming talent get their shot to show their skills to the nation. Today, Tamil Nadu's Praveen Chithravel bagged a fantastic gold medal in the men's triple jump, with a personal best record.
Chithravel had set his personal best in March 2019 of 16.51m. He set a personal best at the Championships in the very first jump at 16.88m. He is now India's third best triple jumper, after Renjit Maheswary (17.30m) and Arpinder Singh (17.17m).
 Abdulla Aboobacker of the Services took home the silver medal with an effort of 16.84m, while Karthik Unnikrishnan equalled his personal best of 16.80m to take the bronze medal. The Asian Games Champion Arpinder could only manage 6th place after an effort 15.91m.
Amlan Borgohain Takes Sensational 200m Victory at 2021 National Athletics Championships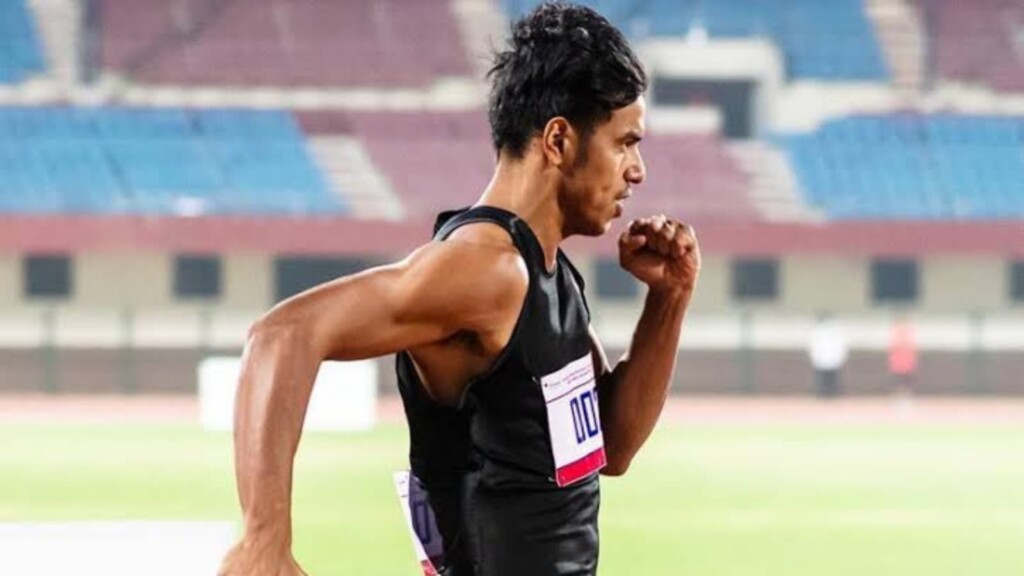 Assam's Amlan Borgohain clinched the top spot in the men's 200m after a sensational run of 20.75s. Borgohain, who lives in Hyderabad, has been running since 2014, and took to his first national competition only after 20 months of training the 200m.
A new meet record, Borgohain has clocked a time under 21 seconds for the second time. Only Muhammed Anas (20.63s), Dharambir Singh (20.66s), Arokia Rajiv (20.66s) and Anil Kumar (20.73s) have run a faster time over the distance in the history of Indian athletics.
In other news, Manju Bala Singh bagged the gold medal in the women's hammer throw with a massive effort of 64.42m.
Also read: IPL 2021: CSK scripts a phenomenal comeback against Mumbai Indians after a collapse