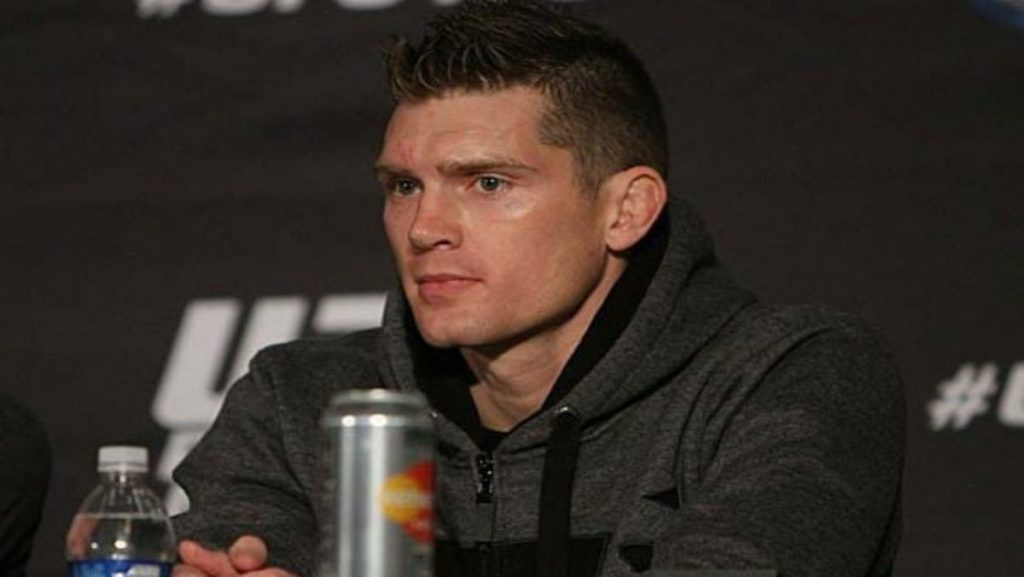 The number 5th ranked UFC Welterweight fighter Stephen 'Wonderboy' Thompson looked exceptional in his last fight against the undefeated Geoff Neal and ended his undefeated streak of UFC.
Geoff Neal was eying this opportunity to make a leap in the rankings with a win against Thompson but Wonderboy spoiled his plans and won the win by unanimous decision of the judges.
Wonderboy holds win over some of the best UFC fighters such as Robert Whittaker, Jorge Masvidal and he also holds a draw in his carrier record against Tyron Woodley. He is on a two-fight win streak now and is aiming for the bigger picture now.
In his latest interview with What the Heck, Thompson says, "I hope the UFC is on the same page. I think I proved it in my last few fights against some tough guys, some up and comers, undefeated — Geoff Neal was in the UFC."
"The seven-fight win streak that Vicente Luque had. They've got to give me somebody at the top. I really know that I could fight for the title, for sure. I was telling everybody, 2021's gonna be my year. It is my year. And I'm gonna have that belt around my waist."
Stephen Thompson is eager to run things back with Masvidal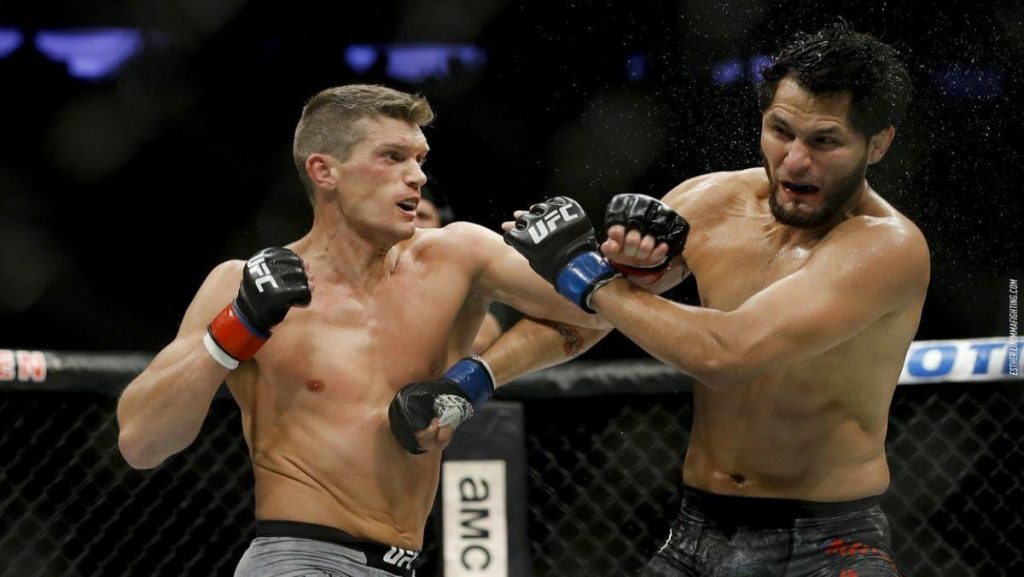 After his win against Geoff Neal, Stephen Thompson suggested a rematch between him and Jorge 'Gamebred' Masvidal. The NMF (Nicest Mothe***ker) vs BMF (Baddest Mothe***ker) and he is still very much interested in this matchup.
Wonderboy added, "I really do hope so, I think I've proven myself, Obviously, I poked a little bit at Leon Edwards and he wasn't havin' it. I know Masvidal was interested in it not too long ago when he was fighting Usman. He said he wanted to defend the title against me and he wanted that win back."
"So I'm still in his head. Obviously, it's still in his head about facing me again. But we'll have to see what's going and what happens with these fights coming up. Is Masvidal gonna be fighting Colby Covington?"
"What's gonna happen with Leon Edwards and Khamzat Chimaev? Who's gonna win that? And obviously, everybody's looking at that title fight in February."
In his fight against Geoff Neal, Wonderboy suffered a leg injury and in the upcoming weeks, the MRI will tell the severity of his injury. If everything goes right he is aiming to return back in April or May.
So whom do you think Stephen Thompson should face next?
Also Read: Dana White plans to book Weili Zhang's next title defense against Rose Namajunas or Carla Esparza this year in Asia