Second International break of 21/22 season sees Cyprus take on Croatia at the AEK Arena on Friday 8th October. Ahead of the European Qualifier here is our Cyprus vs Croatia Live Stream, Preview and Prediction details.
Cyprus vs Croatia: Preview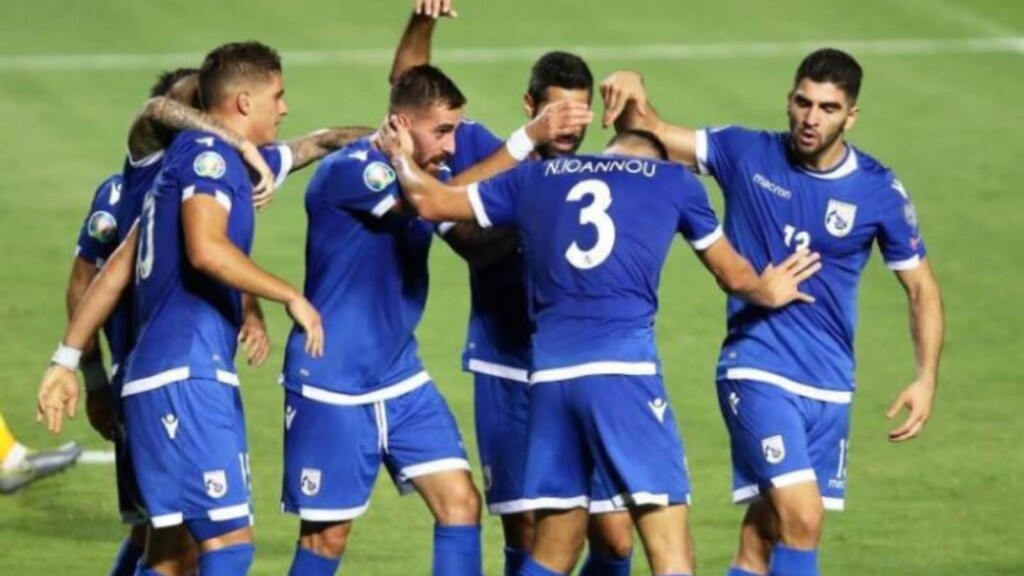 Cyprus chances of making it to the playoffs for the 2022 World Cup in Qatar looks very tight as only 5 points separate the teams from third place to sixth place. However Cyprus are tied on points with Malta on four points but find themselves in last place in Group H due to goal difference. Cyprus only win came against Slovenia on matchday 3 with Ioannis Pittas scored the winner late in the first half. Since then they have lost their last three group games and have failed to score in all three of them. Their task does not get any easier as they face Croatia next.
The 2018 World Cup runners up Croatia are top of Group J with 13 points from six games played with 4 wins, 1 draw and 1 loss. Croatia are on unbeaten since their matchday one loss to Slovenia and have been impressive keeping clean sheets in all of the last five matches. Croatia avenged their loss against Slovenia from matchday one in their last game as they beat them 3-0 thanks to goals from Marko Livaja, Mario Pasalic and Nikola Vlasic. It should be a easy game for Zlatko Dalic's men when they face Cyprus on Friday and will surely look for a win and extend their lead at the top of Group H.
Cyprus vs Croatia: Venue
Cyprus will host Croatia at rhe AEK Arena in Larnaca, Cyprus. It is the home ground of AEK Larnaca and has a total capacity of 7,400 seats.
Cyprus vs Croatia: Match Timings
| | | |
| --- | --- | --- |
| Date | Time | Timezone |
| Friday, 8th October | 11:45 AM | PST |
| Friday, 8th October | 2:45 PM | ET |
| Friday, 8th October | 6:45 PM | GMT |
| Friday, 8th October | 7:45 PM | BST |
| Saturday, 9th October | 12:15 AM | IST |
Cyprus vs Croatia: Prediction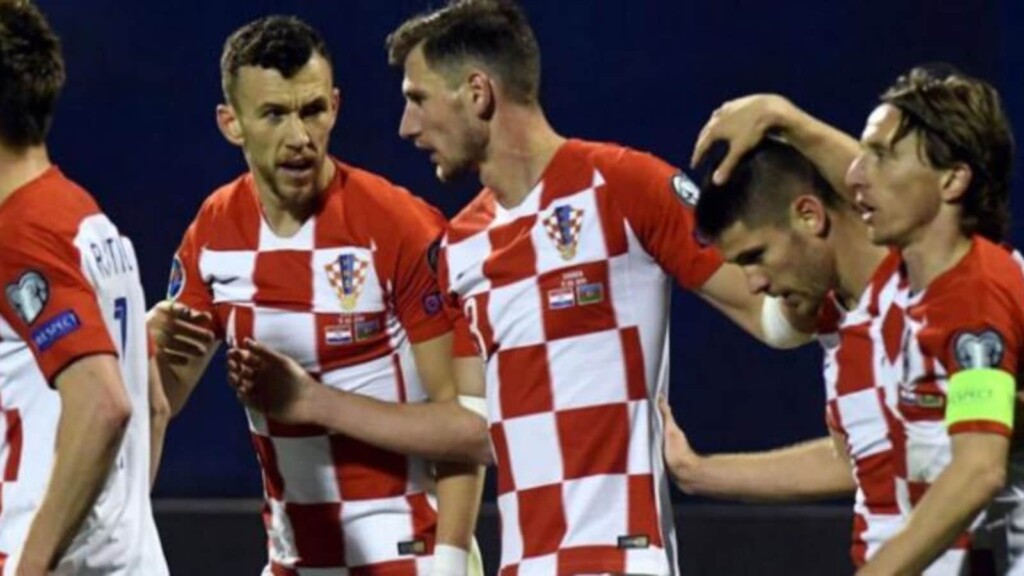 Cyprus have failed to score in their last three games whereas Croatia have kept a clean sheet in their last three outings. So the home side will have a difficult time in front of goal in terms of having any chances to score on Friday. We predict a comfortable win for Croatia and also backing them to keep a clean sheet in their fourth consecutive group game.
Cyprus vs Croatia: Live Stream
| | |
| --- | --- |
| India | Jio TV, Sony Liv |
| Algeria | beIN SPORTS CONNECT |
| Angola | DStv Now, SuperSport Laliga ROA |
| Australia | Optus Sport |
| Austria | DAZN |
| Bahrain | beIN SPORTS CONNECT |
| Bangladesh | Sony LIV |
| Belgium | Eleven Sports 2 Belgium, Play Sports |
| Benin | SuperSport Laliga ROA |
| Bhutan | Sony LIV |
| Botswana | SuperSport Laliga ROA, DStv Now |
| Brazil | GUIGO, Estádio TNT Sports |
| Burkina Faso | DStv Now, SuperSport Laliga ROA |
| Burundi | DStv Now, SuperSport Laliga ROA |
| Cameroon | DStv Now, SuperSport Laliga ROA |
| Cape Verde | SuperSport Laliga ROA, DStv Now |
| Central African Republic | SuperSport Laliga ROA |
| Chad | beIN SPORTS CONNECT, DStv Now, SuperSport Laliga ROA |
| China | PPTV Sport China, iQiyi |
| Comoros | SuperSport Laliga ROA |
| Congo | SuperSport Laliga ROA, DStv Now |
| Costa Rica | Sky HD |
| Cote D'Ivoire | DStv Now, SuperSport Laliga ROA |
| Czech Republic | Sport 1 CZ/SK, DIGI GO |
| Denmark | Canal 9 Denmark, discovery+, Eurosport Player Denmark |
| Djibouti | beIN SPORTS CONNECT, DStv Now |
| Dominican Republic | Sky HD |
| Egypt | beIN SPORTS CONNECT |
| El Salvador | Sky HD |
| Equatorial Guinea | DStv Now, SuperSport Laliga ROA |
| Eritrea | SuperSport Laliga ROA, DStv Now |
| Estonia | TV3 Sport 2 |
| Ethiopia | SuperSport Laliga ROA, DStv Now |
| Finland | V Sport Urheilu, Elisa Viihde Viaplay |
| France | L'Equipe Web |
| Gabon | DStv Now, SuperSport Laliga ROA |
| Gambia | SuperSport Laliga ROA, DStv Now |
| Germany | DAZN |
| Ghana | SuperSport Laliga ROA, DStv Now |
| Greece | Cosmote Sport 7 HD |
| Guatemala | Sky HD |
| Guinea | SuperSport Laliga ROA, DStv Now |
| Guinea-Bissau | SuperSport Laliga ROA, DStv Now |
| Honduras | Sky HD |
| Hong Kong | 603 HD 603 |
| Iceland | Stöð 2 Sport 2 |
| Indonesia | Mola TV App, mola.tv, Mola TV |
| International | UEFA.tv |
| Iran | beIN SPORTS CONNECT |
| Iraq | beIN SPORTS CONNECT |
| Ireland | SKY GO Extra, Sky Sports Red Button |
| Israel | Sport 2 |
| Japan | DAZN |
| Jordan | beIN SPORTS CONNECT |
| Kenya | DStv Now, SuperSport Laliga ROA |
| Korea Republic | SPOTV |
| Kuwait | beIN SPORTS CONNECT |
| Latvia | TV3 Sport 2 |
| Lebanon | beIN SPORTS CONNECT |
| Lesotho | DStv Now |
| Liberia | DStv Now, SuperSport Laliga ROA |
| Libya | beIN SPORTS CONNECT |
| Lithuania | TV3 Sport 2 |
| Luxembourg | Eleven Sports 2 Belgium |
| Macau | iQiyi |
| Madagascar | SuperSport Laliga ROA, DStv Now |
| Malawi | DStv Now, SuperSport Laliga ROA |
| Maldives | Sony LIV |
| Mali | SuperSport Laliga ROA, DStv Now |
| Mauritania | beIN SPORTS CONNECT, DStv Now |
| Mauritius | SuperSport Laliga ROA, DStv Now |
| Mexico | Sky HD, Blue To Go Video Everywhere |
| Morocco | beIN SPORTS CONNECT |
| Mozambique | SuperSport Laliga ROA, DStv Now |
| Namibia | SuperSport Laliga ROA, DStv Now |
| Nepal | Sony LIV |
| Netherlands | Ziggo Sport Voetbal |
| Nicaragua | Sky HD |
| Niger | DStv Now, SuperSport Laliga ROA |
| Nigeria | SuperSport Laliga Nigeria, DStv Now |
| Norway | TV 2 Norway, TV 2 Play |
| Oman | beIN SPORTS CONNECT |
| Pakistan | Sony LIV |
| Palestinian Territory | beIN SPORTS CONNECT |
| Panama | Sky HD |
| Poland | IPLA, Polsat Sport Premium 4 |
| Portugal | Sport TV4, Sport TV Multiscreen |
| Qatar | beIN SPORTS CONNECT |
| Russia | Match! Football 3, Sportbox.ru, matchtv.ru |
| Rwanda | SuperSport Laliga ROA |
| Sao Tome And Principe | SuperSport Laliga ROA |
| Senegal | SuperSport Laliga ROA, DStv Now |
| Seychelles | DStv Now, SuperSport Laliga ROA |
| Sierra Leone | SuperSport Laliga ROA, DStv Now |
| Slovakia | Sport 1 CZ/SK, DIGI GO |
| Somalia | beIN SPORTS CONNECT |
| South Africa | SuperSport Laliga, DStv App |
| South Sudan | SuperSport Laliga ROA, beIN SPORTS CONNECT, DStv Now |
| Sri Lanka | Sony LIV |
| Sudan | DStv Now, beIN SPORTS CONNECT |
| Swaziland | SuperSport Laliga ROA, DStv Now |
| Sweden | TV12 Sweden, C More Sweden, C More Fotball |
| Switzerland | TV24, DAZN |
| Syria | beIN SPORTS CONNECT |
| Tanzania | SuperSport Laliga ROA, DStv Now |
| Timor-Leste | mola.tv, Mola TV |
| Togo | SuperSport Laliga ROA, DStv Now |
| Tunisia | beIN SPORTS CONNECT |
| Uganda | DStv Now, SuperSport Laliga ROA |
| Ukraine | Futbol 1, OLL.tv, footballua.tv |
| United Arab Emirates | beIN SPORTS CONNECT |
| United Kingdom | Sky Sports Red Button, SKY GO Extra |
| United States | TUDN App, TUDNxtra, TUDN.com, ESPN+ |
| Yemen | beIN SPORTS CONNECT |
| Zambia | SuperSport Laliga ROA |
| Zimbabwe | DStv Now, SuperSport Laliga ROA |
Also read: 2022 World Cup Qualifiers: Iceland vs Armenia Live Stream, Preview and Prediction