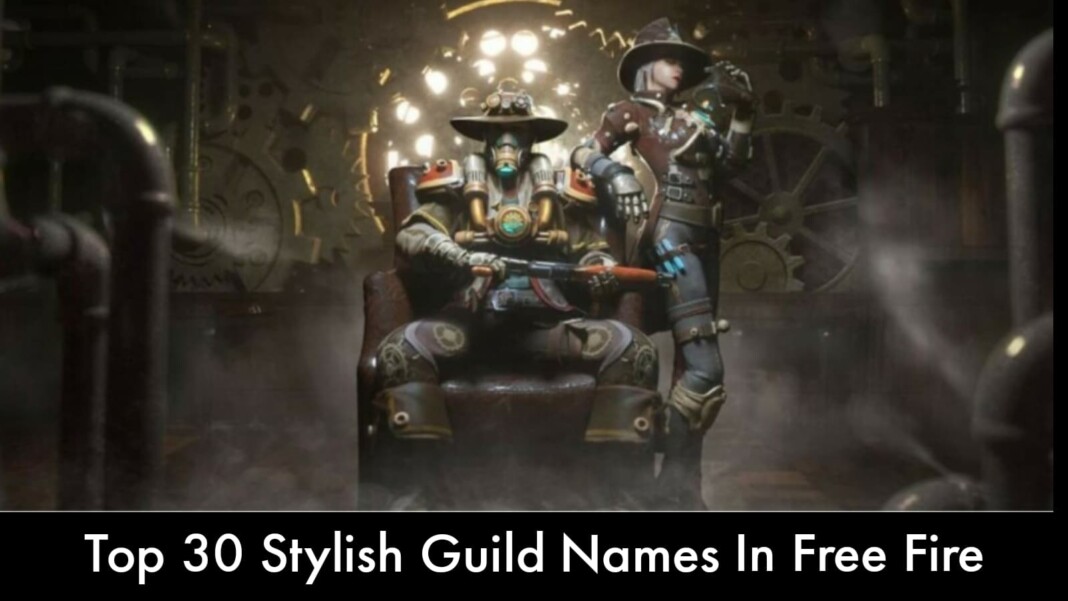 Garena Free Fire has a huge fanbase of millions worldwide making the title most downloaded game in the first half of 2021. Here in this article we will take a look at top 30 stylish guild names in Free Fire for August 2021 for players to choose from.
Guillds are an important feature in the game letting players have a unique identity in the game. Player's can also choose to set their guild names in a cool and stylish fonts as well. It can be done by using name generator sites like nickfinder etc., to customize their nicknames by using cool fonts and quirky symbols.
Top 30 Stylish Guild Names In Free Fire
Players can also choose any name from the below given list of 30 stylish guild names in Free Fire as their Guild name:
1. Pegαรนs
2. 𝓝𝕚͢͢͢𝖓jⱥs
3. Ra∂iaήce
4. SΉa∂ow͢͢͢
5. 𒆜Dy͢͢͢ήⱥᴍi¢ Allies𒆜
6. ⩻Շєภaςเoยร⩼
7. 𒅒🆅engeance
8. Äñgr¥ Wðłvê§
9. SkULL༒CruSHeRs 乡
10. Ŧђe Marvelຮ
11. ꧁༒☬ĐàŔĸツCÀMPERS☬☆꧂
12. 𝕯𝖆𝖗𝖐 𝕶𝖓𝖎𝖌𝖍𝖙 𝕼𝖚𝖊𝖊𝖓s
13. Hɘʌɗʜʋŋtɘʀs
14. Bʀokəŋ'Aŋgəls
15. 々ɩɱmoʀtʌɭs 々
Related – How To Top-Up Free Fire Diamonds From Games Kharido For August 2021?
16. ☠︎₭iℒℒℰℛS☠︎
17. 𝕯𝖆𝖗𝖐 𝕬𝖓𝖌𝖊𝖑s
18. ꧁༒༺『ֆɨʟɛռȶ°ӄɨʟʟɛʀs』༻༒꧂
19. ♪♥HUNTERS℅≠♥
20. Dɘɱoŋɩc Cʀɩɱɩŋʌɭs
21. 𝒴𝑜𝓊𝓃𝑔 𝒦𝓃𝒾𝑔𝒽𝓉𝓈
22. ⁅𝕿ђeƑell𐍉wsђiƤ⁆
23. 🆃🅴🅴🅽 🅾🆄🆃🅻🅰🆆🆂
24. Èłï†ê Wårrïðr§
25. 山ση∂єя 山σмєη
26. 𝕱𝖆𝖓𝖆𝖙𝖎𝖈𝖘
27. 山α¢к Gυηѕℓιηgєяѕ
28. T̵h̵e̸ R̸e̴a̴p̵e̷r̶s̷
29. Wrê¢kêrs
30. ∂єνιℓ ∂ιναѕ
Steps To Create Guild In Free Fire
Players can follow the below given steps to create their own guild:
They will have to open the game and click on the Guilds icon.
Users then need to select the "Create Guild" option.
They can set a name for their choice for the guild.
Gamers must make the necessary payments. Mobile gamers need to pay either 5000 Gold or 1000 Diamonds to create guilds.
They should head to the Member List and choose the Invite option.
Users may click on the guild created and tap the "Guild Invite" option to invite friends.
Follow our Instagram handle to participate in huge DJ Aloks Giveaway and to stay updated with every latest news of gaming and eSports scene.
Also Read – B2K Sensitivity Settings In Free Fire