IPL or The Indian Premier League is all about fans, favorite teams, favorite players, match-changing finishers, and above all 'CRICKET'.
Cricket has always been about partnerships or you say it 'hunting in pairs', be it a batsman or a bowler. If two players find their rhythm together, there's no stopping them…
If we talk about well-known partnerships at the International level, in bowling we can find examples of Broad-Anderson and in batting who can forget about Gambhir-Sehwag opening the innings for India.
Be it any format of cricket, a partnership has been one of the key elements while deciding the winning factor of a team. We have seen many players playing concurrently which have been valuable for the team's success.
IPL is one of the most renowned leagues in the world with a fan base of over 100 Million, and in every match we observe one good partnership in batting or bowling being the match deciding factor. Some do it once or twice, but some pairs make it a habit of winning the game for their team in almost every match.
On that note, let us bring you 5 of the best batting pairs in IPL:
5
1456 runs MS Dhoni and Suresh Raina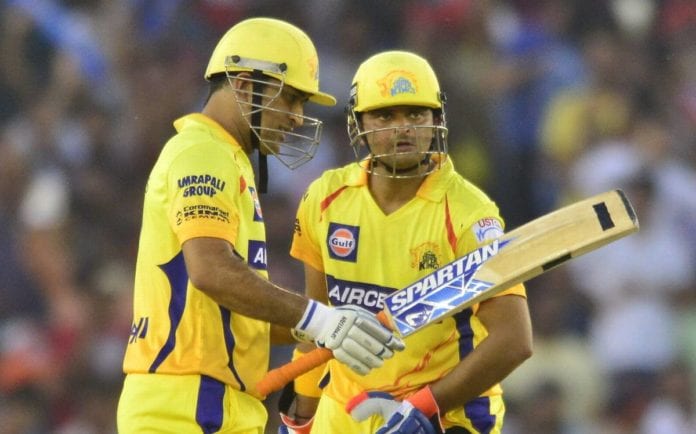 MS Dhoni and Suresh Raina were the best duos found to Chennai Super Kings for a number of years. This batting pair is part of the best batting pairs in IPL who have put together 1000 runs in winning purposes. Their best action came in winning final, where they put 167 runs together against Mumbai Indians in 2010.