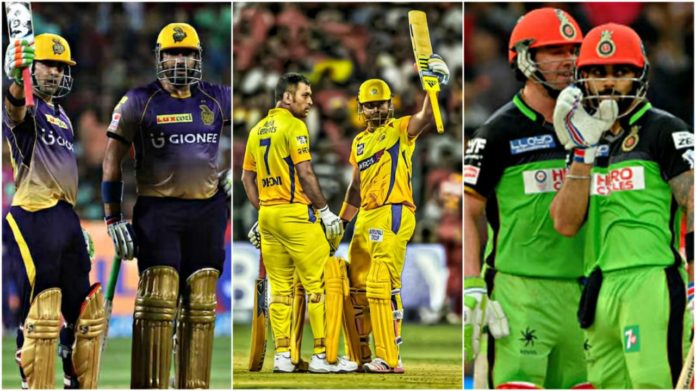 IPL or The Indian Premier League is all about fans, favorite teams, favorite players, match-changing finishers, and above all 'CRICKET'.
Cricket has always been about partnerships or you say it 'hunting in pairs', be it a batsman or a bowler. If two players find their rhythm together, there's no stopping them…
If we talk about well-known partnerships at the International level, in bowling we can find examples of Broad-Anderson and in batting who can forget about Gambhir-Sehwag opening the innings for India.
Be it any format of cricket, a partnership has been one of the key elements while deciding the winning factor of a team. We have seen many players playing concurrently which have been valuable for the team's success.
IPL is one of the most renowned leagues in the world with a fan base of over 100 Million, and in every match we observe one good partnership in batting or bowling being the match deciding factor. Some do it once or twice, but some pairs make it a habit of winning the game for their team in almost every match.
List of Batting Pairs with most runs among them in IPL
#5 1456 runs MS Dhoni and Suresh Raina
MS Dhoni and Suresh Raina were the best duos found to Chennai Super Kings for a number of years. This batting pair is part of the best batting pairs in IPL who have put together 1000 runs in winning purposes. Their best action came in winning final, where they put 167 runs together against Mumbai Indians in 2010.
#4 1906 runs Gautam Gambhir and Robin Uthappa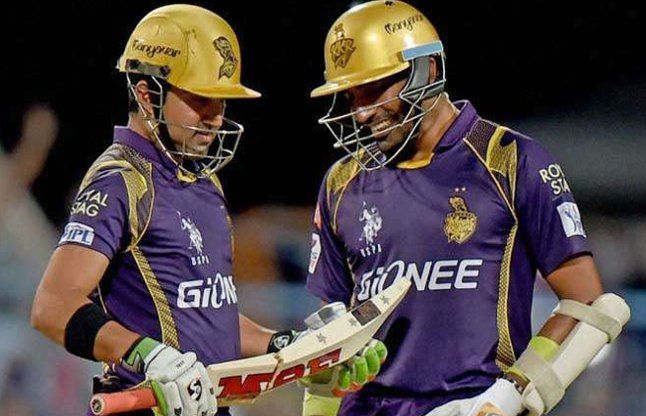 Kolkata Knight Riders had made an extremely upright goal when they paid for Gautam Gambhir in 2011 auctions and Gambhir helped his squad earn two IPL titles in 3 years. However, The best season got to be in 2014 title win when the pair of Robin Uthappa and Gautam Gambhir had an opening partnership of 121, 106 and 68 in the final stages of the tournament, which steered their team to the historic title.
#3 2357 runs Shikar Dhawan and David Warner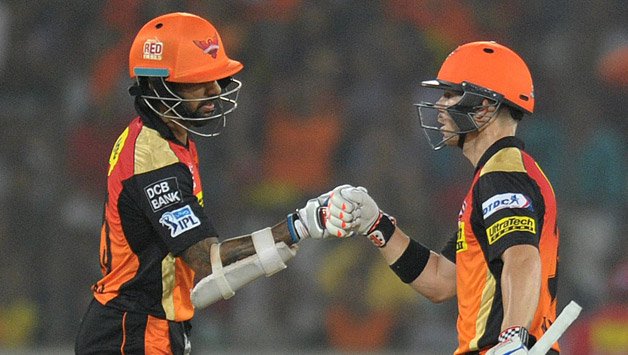 Sunrisers Hyderabad intended to relieve Shikhar Dhawan of the captaincy responsibilities and gave it to David Warner, and this change resulted in the IPL 2016 title win for the team.
Dhawan and Warner were the first pair to reach 2000 partnership runs in IPL. They have amplified 2357 runs together before Dhawan went to Delhi Capitals.
#2 2787 Virat Kohli and Chris Gayle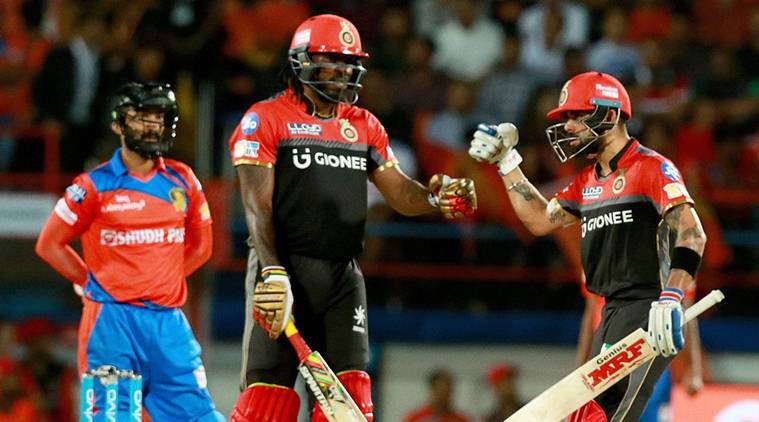 The most promising batting pair in IPL is Virat and Gayle who had scored 2787 runs together for Royal Challengers Banglore. In 2011 RCB bought Gayle after he was not retained by Kolkata Knight Riders.
Kohli and Gayle were at the top position till April 2019 when our next pair replaced them.
#1 3034 runs AB de Villers and Virat Kohli
AB de Villers and Virat Kohli are the spirits of the RCB batting lineup. The pair has soared opponent bowlers several times. They are the only pair to have two racks of over 200 runs in a match in the T20 format against Gujarat Lions, where AB de Villers smashed 129* and Kohli scored 109 in 2016.
Also Read: Top 5 pairs with most 100+ run partnerships in IPL history