Free Fire character play a huge role as their abilities are so potent which is known by all. Here are best Free Fire characters that are available for gold coins in October 2021.
Free Fire has seen a massive surge in its popularity and revenue over the past two years. The developers will add new events regularly to keep the game engaging and fresh. Thus, players will never get bored of the game. Apart from that, in order to master the game, players need to improve their game sense and tactics. Choosing a character in the game becomes the most crucial aspect. But most of the character which are considered to be good cost some diamonds. But there are some characters that can be available for gold and this article will list the best ones to get.
5 best Free Fire characters that can be bought with gold coins
5. Antonio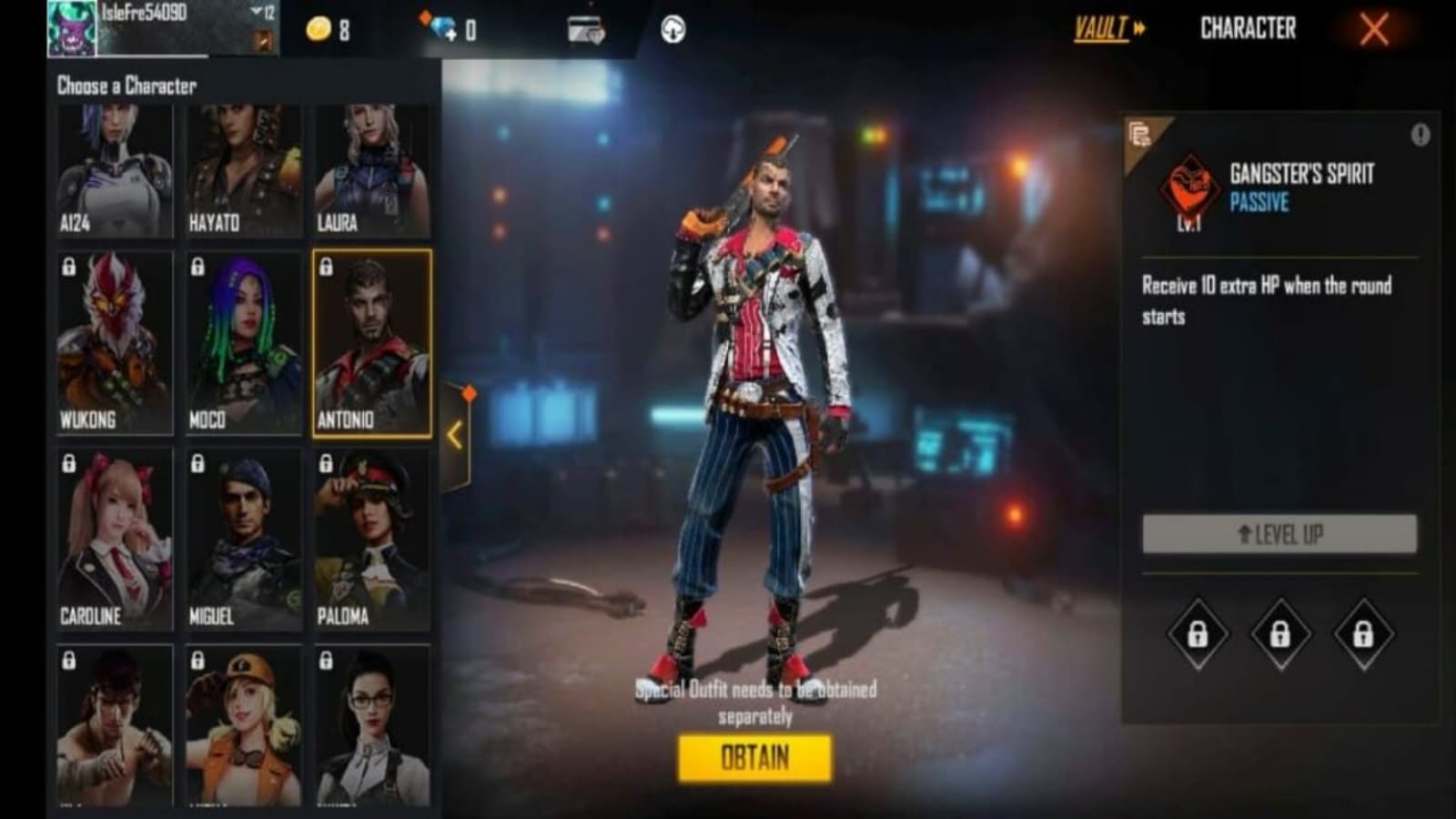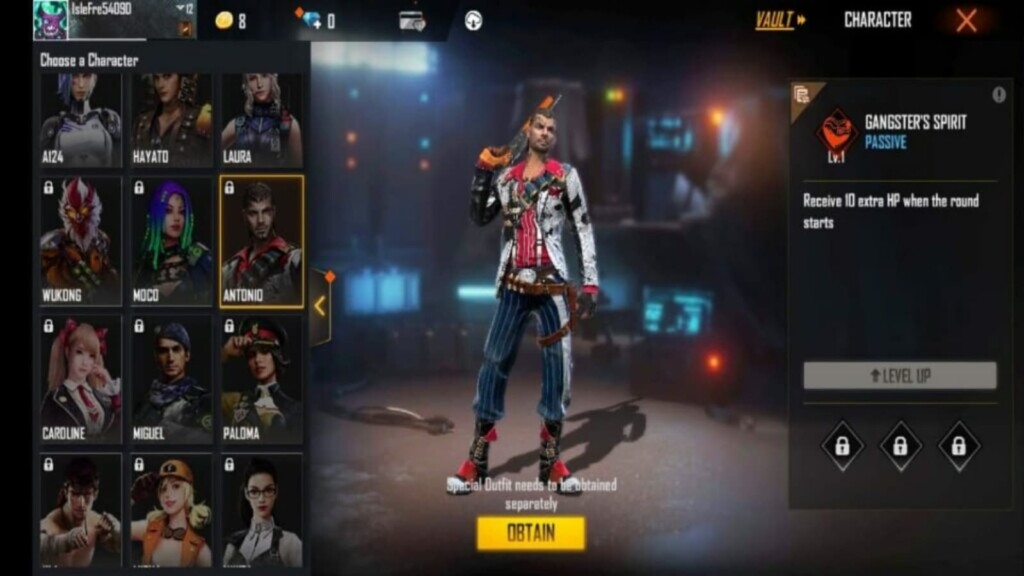 Price: 8000 gold
Ability: Gangstar's Spirit
Antonio is one of the most established characters in Garena Free Fire, which was launched in 2018. Its skill Gangster's Spirit grants users extra HP at the start of each round. Players will start with 10 additional HP, that will be increased to 35 after the first level.
This skill undoubtedly gives the user an advantage on the battlefield by providing more health points and can be useful when taking early encounters.
However, it will be much more effective in Clash Squad mode, where users start each round with 235 HP to assist them gain an advantage over the competition.
---
4. Maxim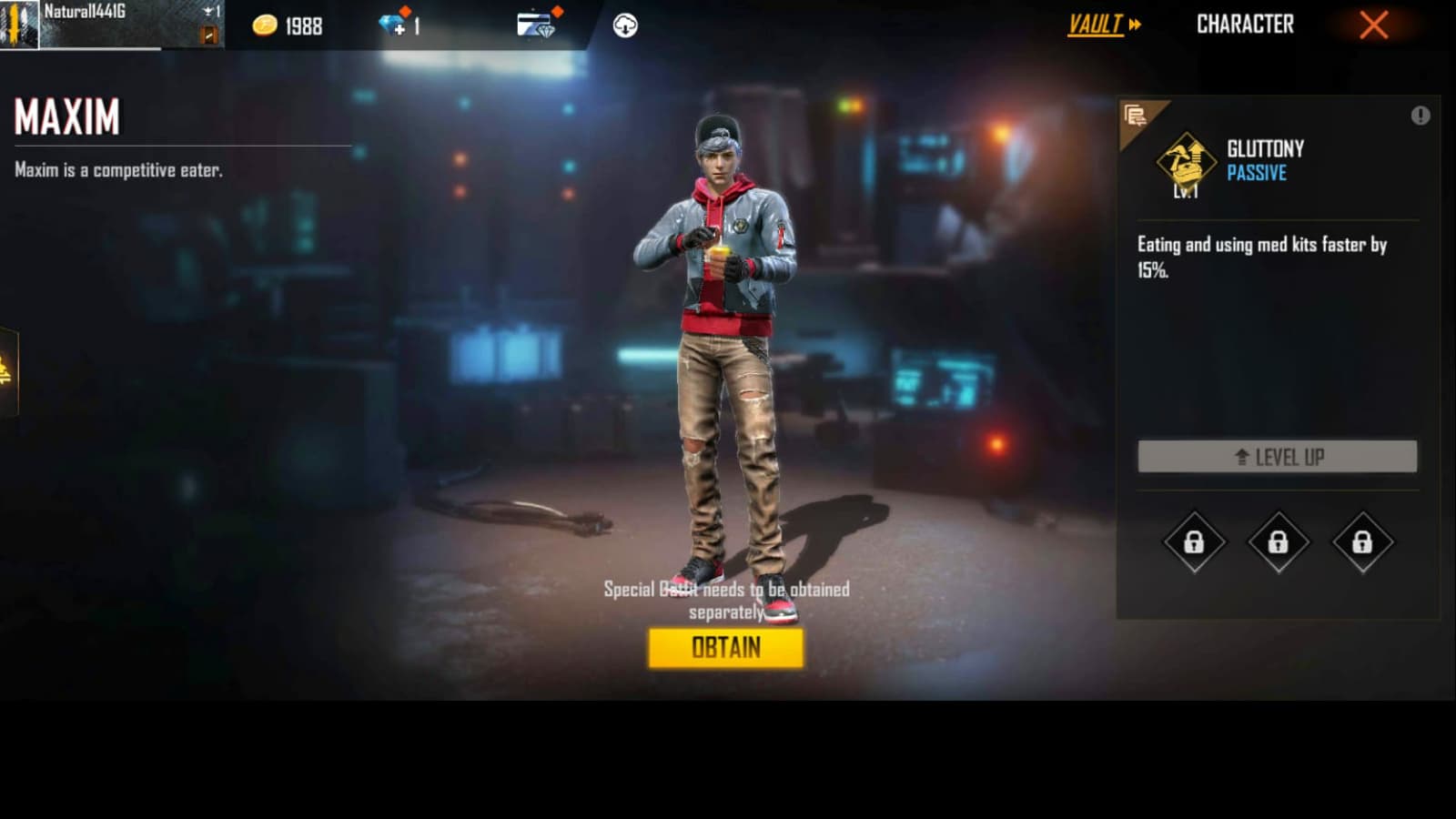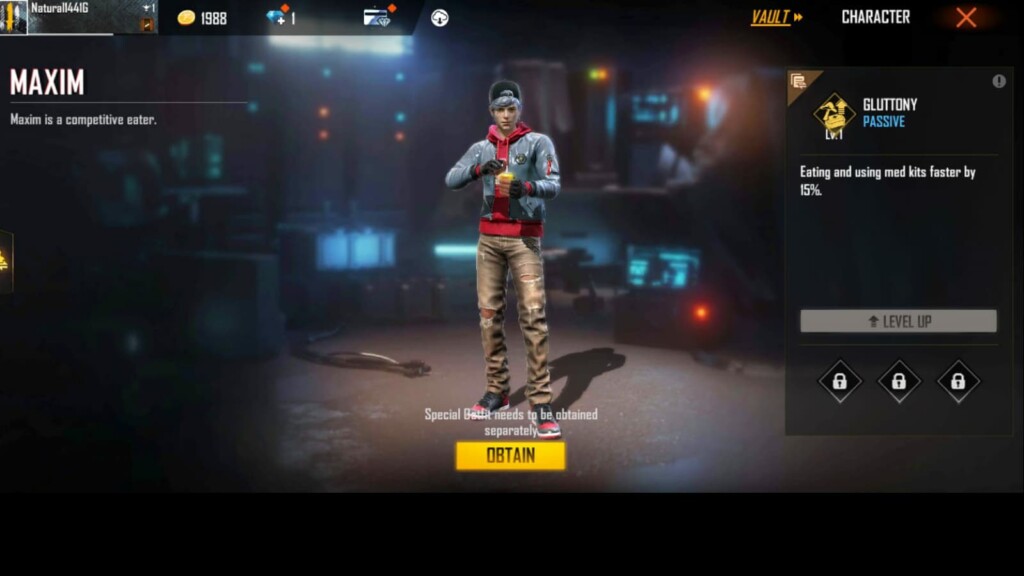 Price: 8000 gold
Ability: Gluttony
Gluttony is a passive ability that Maxim possesses. This skill increases the player's ability to eat and utilise medkits by 2% faster rate. When he levels up, his powers dramatically improve. Lik Antonio, this ability will also be so potent in Clash Squad mode when a player is rusing onto you when you are with low HP.
This ability will make sure that you heal faster and be able to fight back again.
Read More: Ajjubhai (Total Gaming), popular Free Fire streamer Crosses 5 Billion Total Views on YouTube
---
3. Kelly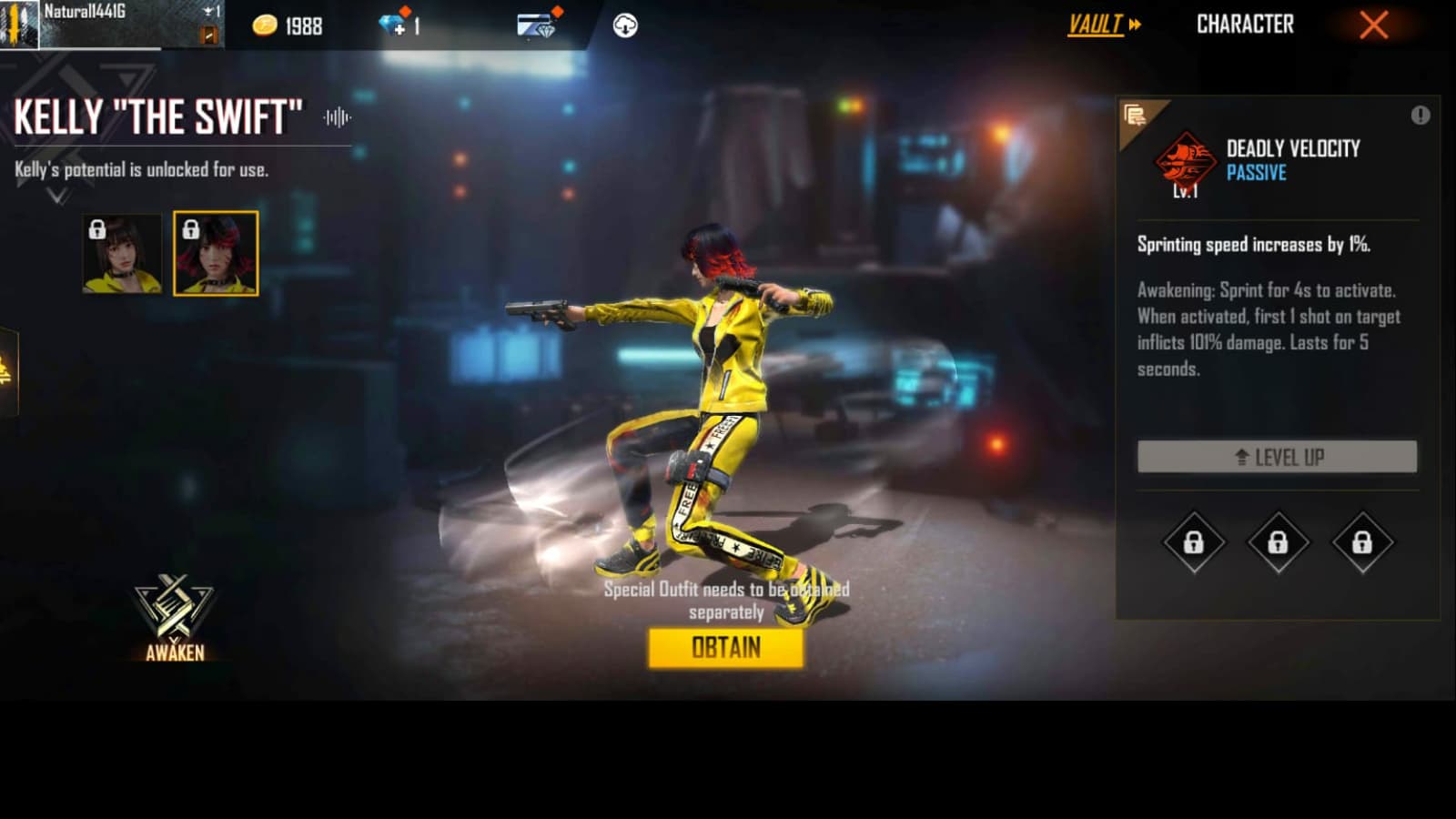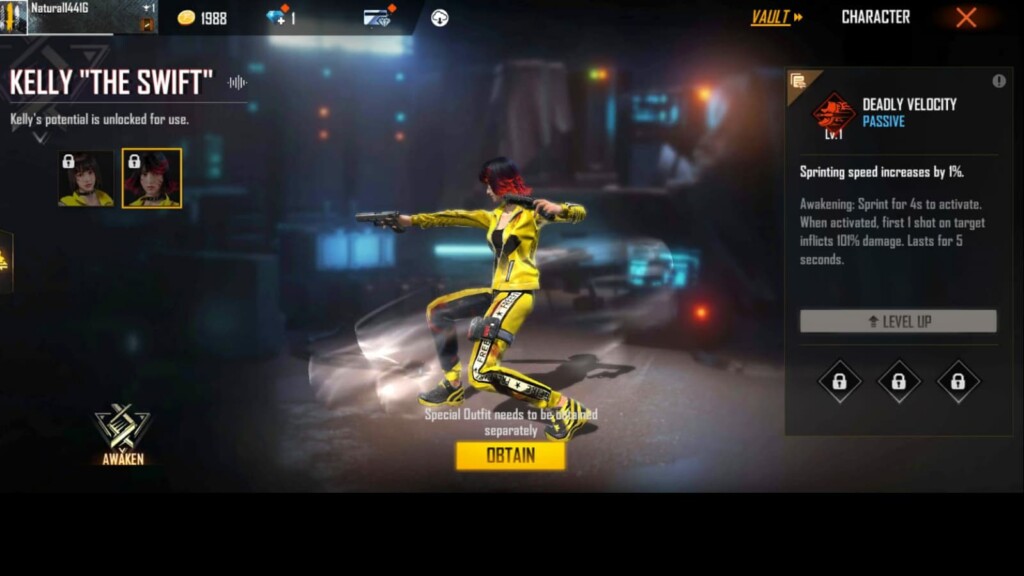 Price: 2000 gold
Ability: Deadly velocity
Kelly is the first charcter in the game to be able to receive an awakened version of an ability. Her ability will continuosly improves the movement speed, which offer players an advantage in running into covers faster. The rise in movement speed begins with a 1% increase and is later enhanced by a 6% increase.
Players after the awekening form, will also do more damage after running for four seconds in this situation. At the maximum level, users will deal 106 percent damage.
---
2. Hayato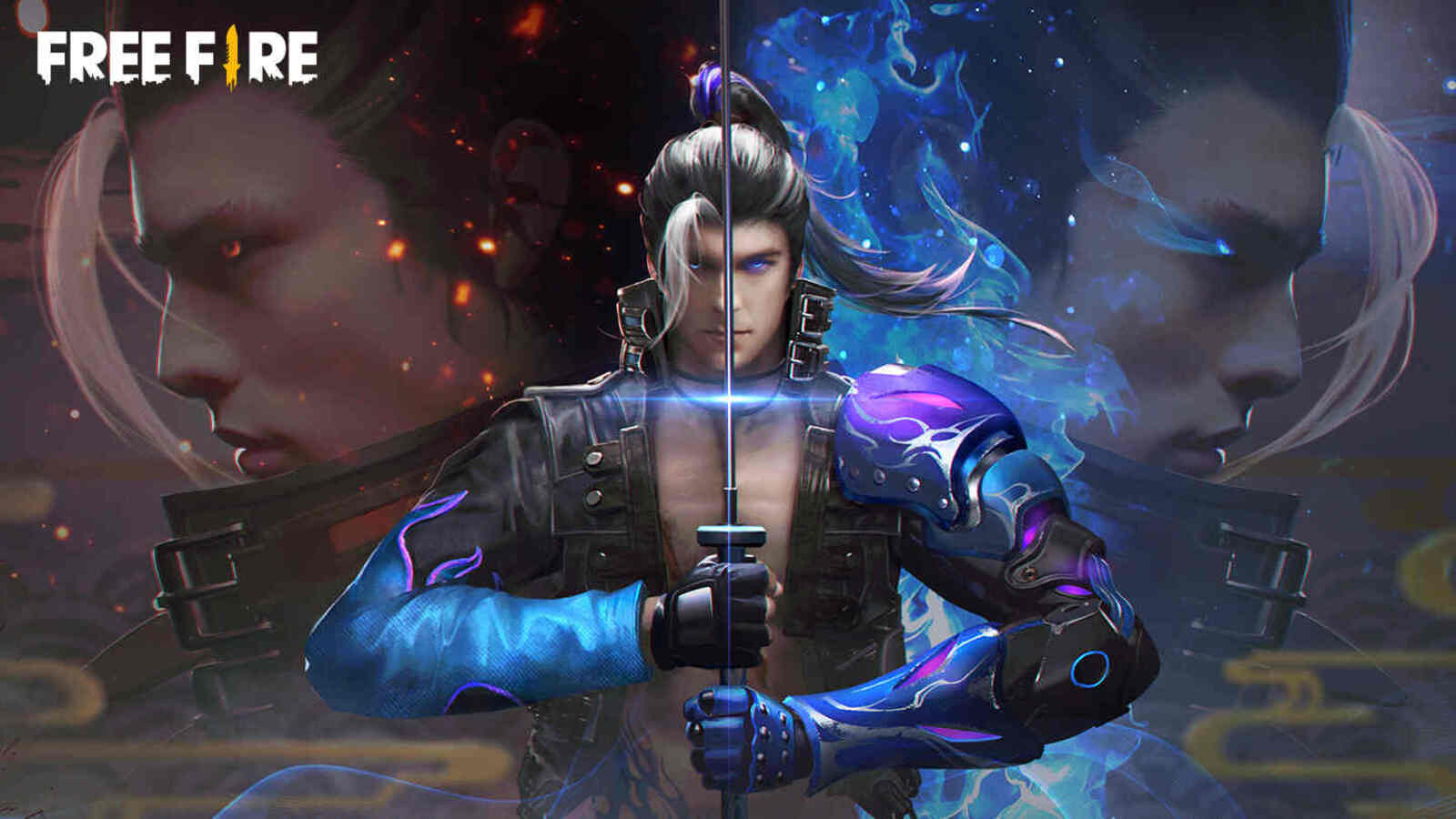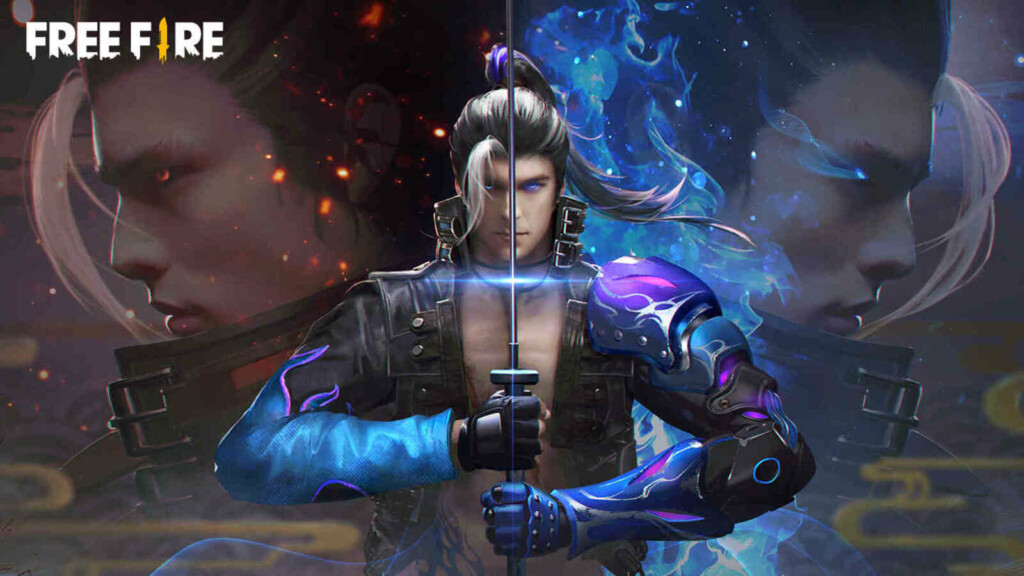 Price: 8000 gold
Ability: Bushido
Hayato is one of the characters that also has an awakened ability. The character gains 10% armour penetration for just about every 10% drop in total HP at the highest level, making it highly useful in close-range scenarios where healing is impossible.
If players get the awakened form, the skill has a secondary impact, reducing frontal damage received by 3.5 percent for each and every 10% loss of full HP.
---
1. Moco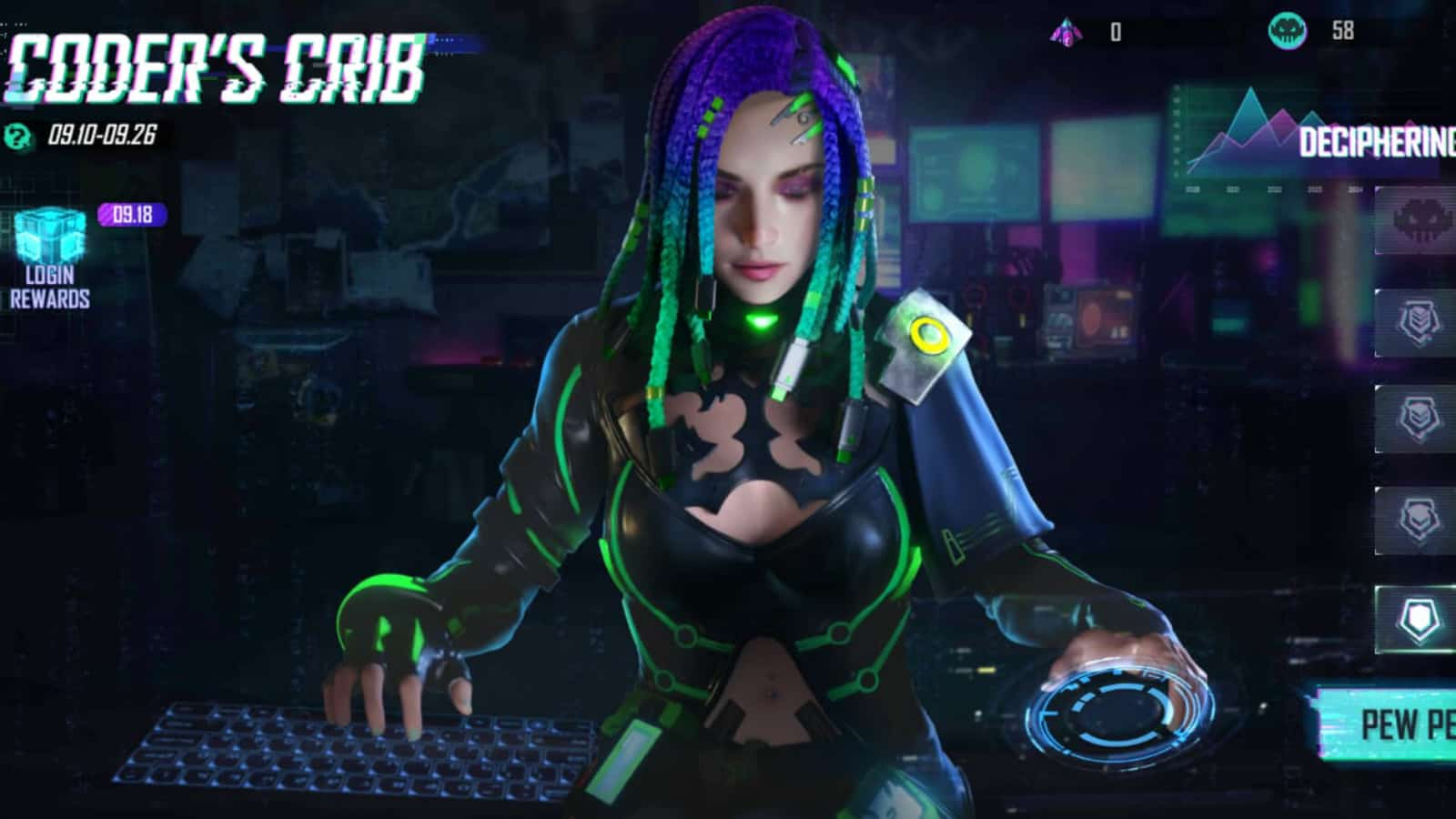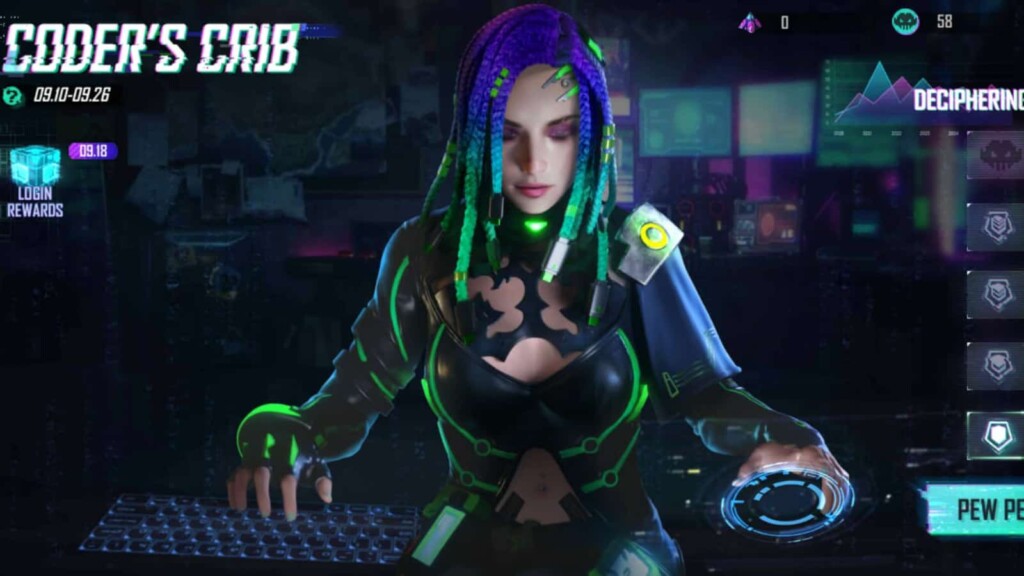 Price: 8000 gold
Ability: Hackers' eye
Moco has received the awekened ability very recently which has brought in several new events. Her ability will let players and the user to know the enemy's position. Thus, you all guys can hit the same enemy to bring him down very quickly. Her awekened ability is much more effective which tags the enemy for a total of 11.5 seconds which is very enough for players to rush onto him or the opponent team.
Also Read: Garena Announces Free Fire Diwali All Stars 2021 Schedule, Format, And All You Need To Know