As we all know, tennis is an individual sport and hence, it's all about personal jewel and rivalry between players. In Tennis history, there have been many players who have left tremendous marks in the records.
Some of the matches have served so much to history because of the high intensity and entertainment they contributed and they became significant to the sport itself and fans admired it.
If you are born in 90s and you are a tennis fan then you must have spend your whole childhood watching Nadal-Federer rivalry.
It began in the year 2004 and furthermore, they faced each other 37 more times. Their latest rivalry was on last year at Shanghai where Federer won against Nadal in straight sets.
In short, whenever they come to the court, the two players show an enormous game together.
Here we have Top 5 encounters of them:
Australian Open 2009 Final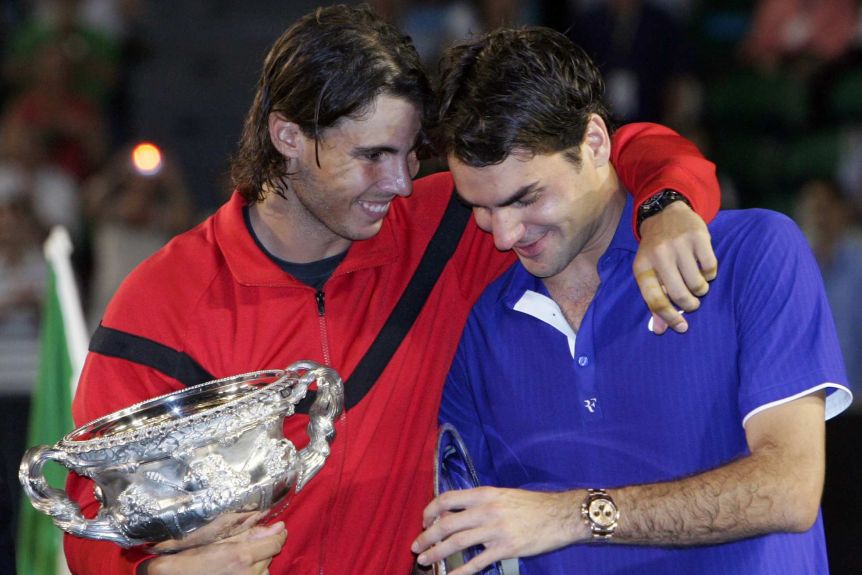 The final of the first Grand Slam of the year in 2009 brings out an achievement for Nadal where he won against Federer and claimed his first-ever Australian Open title.
Federer was also close in matching Pete Sampras's record by winning his 14th Grand Slam but ends up with losing his chance.
In starting of the game, Federer earns an early break with 4-2 but he missed out the chance and Nadal did come back into the set. Nadal makes win to the first and the third with 2 sets to 1.
He got a chance in the fourth as well but Federer combat back and took it to a fifth.
Despite playing the longest Australian Open match ever against Fernando Verdasco in the semifinal, Nadal makes it to the fifth set and won the finals against Federer.
The final score of the match between Nadal and Federer is 7-5, 3-6, 7-6(3), 3-6, 6-2.
NASDAQ- 100 Open final, Miami, 2005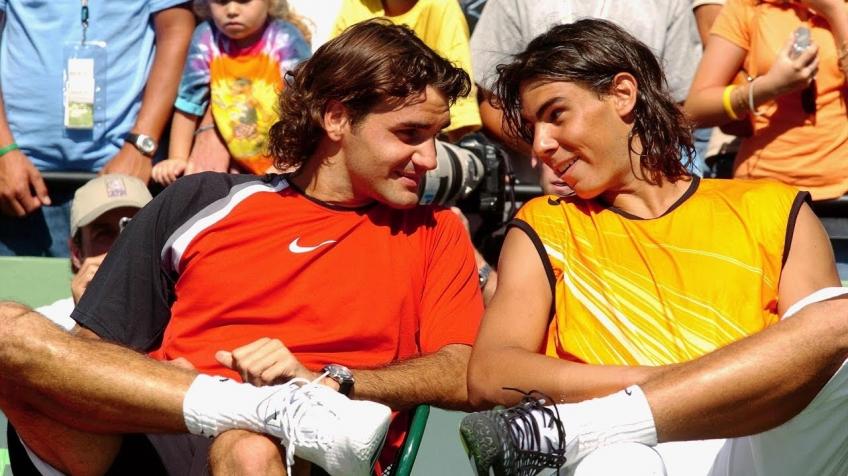 This was also a thrilling encounter of two players where Nadal won against Federer.
Nadal was two sets up and 5-3 up in the tie break as well but Federer won four straight points and win the set.
With playing a harsh attacking game, Federer easily won the next two sets and the fifth set was also one-sided for Federer as he won with 6-1 margin.
This was the time, where Federer won the Sunshine Double title that is winning Indian Wells and Miami back to back.
The final score was 2-6, 6-7(4), 7-6(5), 6-3, 6-1.
Australian Open 2017 Final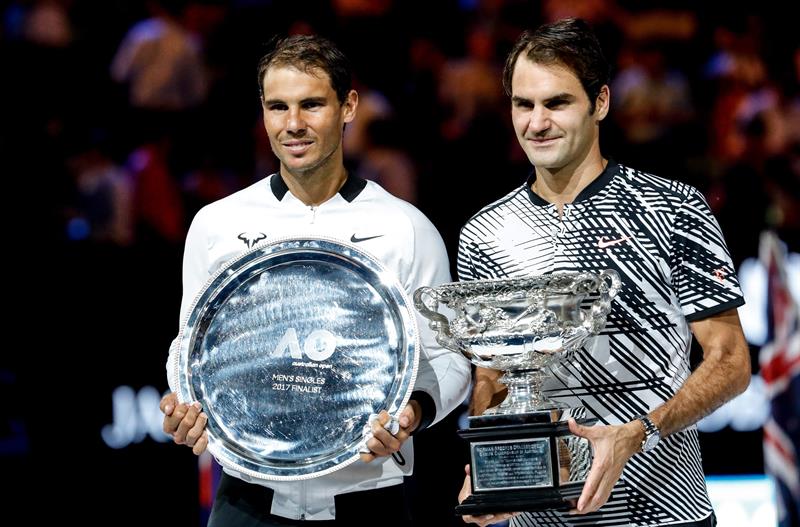 After six month dismissal, Federer did his comeback and ranked no.17. However, Nadal was not in good form in the tournament.
The match started with Federer's earning of the first set and Nadal came to fight and won the second set.
However, Federer broke Nadal twice and took the third set while Nadal fought for the fourth set and fifth and won both of them.
But after reclaiming too many points he lost in the sixth set and by winning eighth game Federer won the first Grand Slam in five years and 18th title overall.
The final score was 6-4, 3-6, 6-1, 3-6, 6-3.
Internazionali BNL d'Italia final, Rome, 2006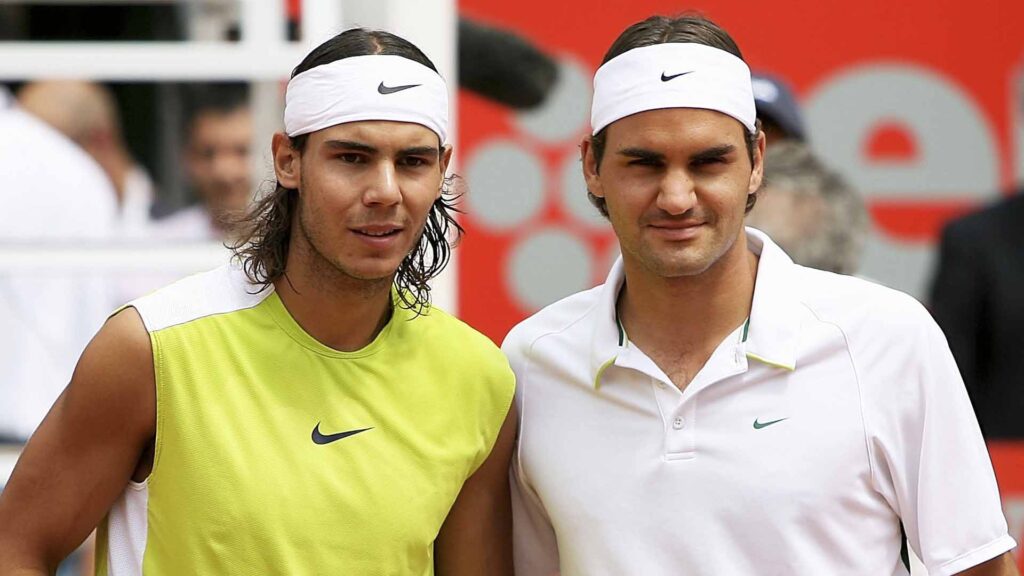 This was one of the longest matches between Nadal and Federer with five hours and five minutes.
This was the sixth encounter of two players with Nadal 4-1 lead. However, it was not easy to deport him to save match points while assisting at 15-40, 5-6 in the final set.
Federer got two chance to won but missed two of them and Nadal kept moving forward and won the match and the Rome title too.
The final score was 6-7(0), 7-6(5), 6-4, 2-6, 7-6(5).
Wimbledon 2008 Final
This is one of the greatest matches in tennis history played between two masters Federer and Nadal in 2008. From 2006 to 2008, they played in every French Open and Wimbledon final.
Federer was in the final to win the title for the sixth time in a row ro surpass the record of Bjorn Borg of winning it five times in times row.
On the other hand, Nadal was looking to win his first-ever Slam on grass, lost to Federer in 2006 and 2007.
This is best performances by both the players ever played in their lives. With four hours and 48 minutes and after multiple rain delays, Nadal celebrated with 8-7 after Federer hit his forehead into the net.
The final score was 6-4, 6-4, 6-7(5), 6-7(8), 9-7.