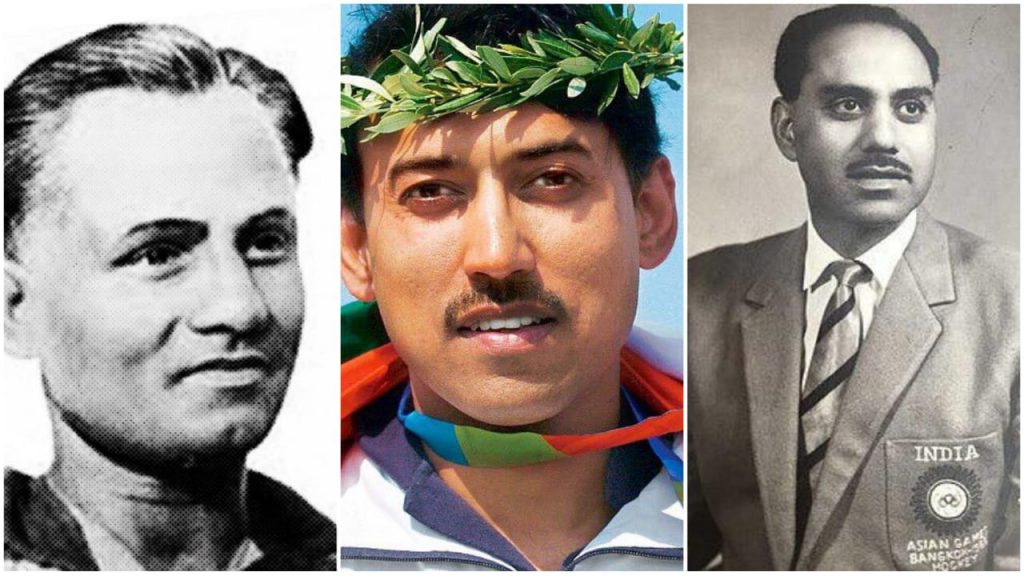 The very mention of the Indian Army evokes feelings of respect and gratitude among ordinary citizens. Be it wars, anti-terrorist operations, UN peacekeeping missions or national emergencies such as the present COVID19 pandemic, personnel of the Indian Army and other branches of the armed forces have unrelentingly stood up to the challenge with valour and professionalism.
The Army also has a rich tradition in sports going back decades. From Milkha Singh to Neeraj Chopra to many others, sports men and women from the Army have won innumerable international laurels over the years.
Today on Indian Army Day, we profile 5 Indian Armymen who have won the coveted Olympic medal.
Major Dhyan Chand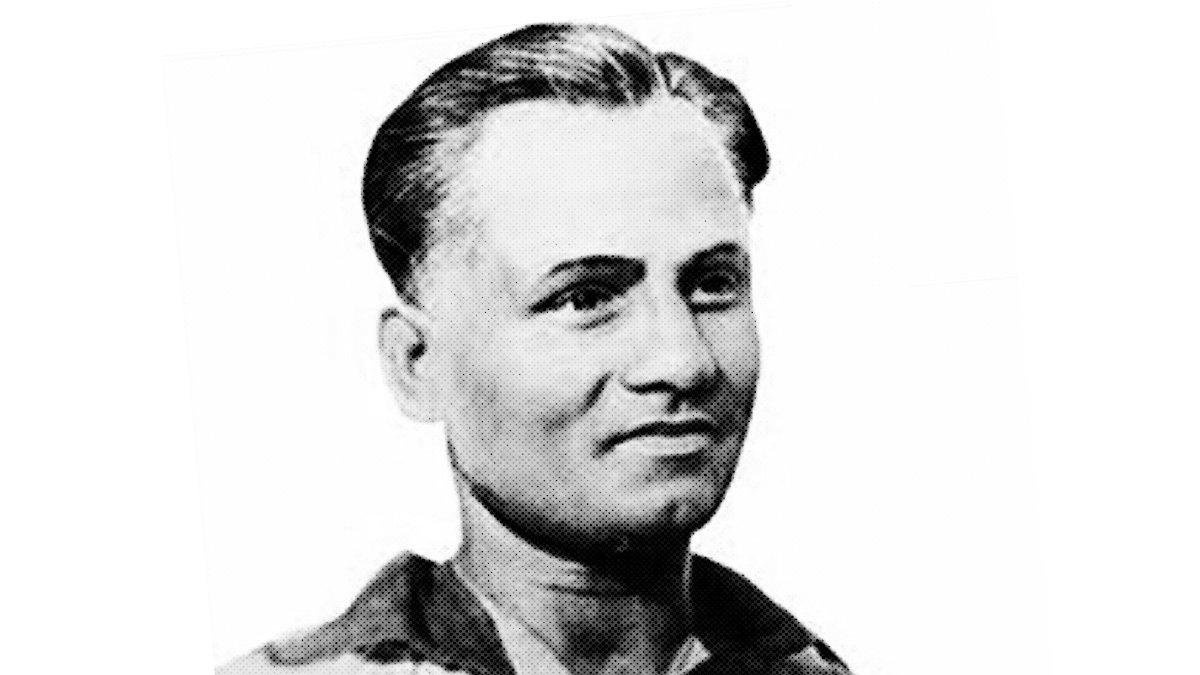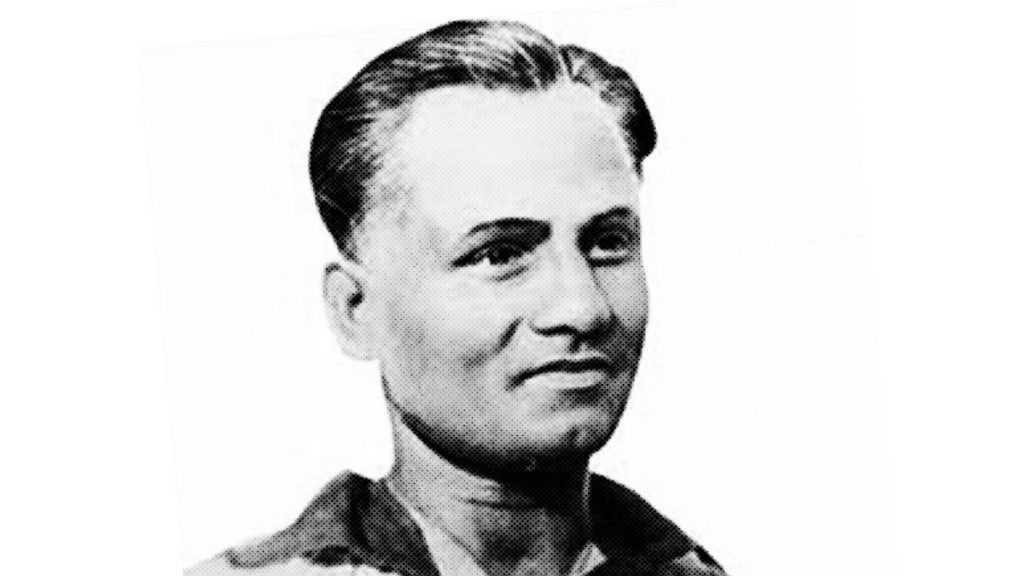 There would hardly be a field hockey fan in the world who has not heard of Dhyan Chand. A centre forward storied to have almost supernatural skills with the hockey stick, he is venerated in his sport the same way as Donald Bradman and Pele are in theirs.
Hailing from a family with a legacy in soldiering, he joined the British Indian Army as a humble Sepoy in 1922. As his hockey career progressed, he rose through the ranks to become a Naik in 1936, Jemadar in 1938 and Subedar in 1942 after receiving the Viceroy's Commission. He briefly served in China in 1942 during World War 2 with his Punjab Regiment. He got a King's Commission to become a Lieutenant in 1943. He was a Captain in the Indian Army during independence and finally retired as a Major.
As a hockey player, his legacy is unparalleled. He was a 3-time Olympic champion, winning a hat-trick of titles from 1928 to 1936. He scored almost half of India's goals over the 3 Olympic campaigns, and in all scored nearly 400 goals during his career. He was the team captain in the 1936 Berlin Games. Dhyan Chand's finest moment as a player and captain was when he and his Indian team stunned Nazi Germany 8-1 in the 1936 finals, a game watched by Adolf Hitler himself.
He would have achieved even more success had it not been for WW2. He was awarded the Padma Bhushan after retirement. His birthday, 29th August, is celebrated as National Sports Day in India.
Honorary Captain Shankar Lakshman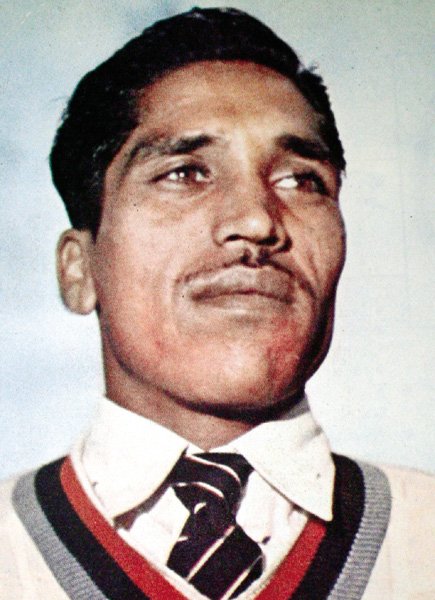 Rahul Dravid is called 'The Wall' by cricket fans. But the original 'Wall' in Indian sports was Shankar Lakshman. One of the best hockey goalkeepers of all time, it is unfortunate that he is not as well known.
Born in the cantonment town of Mhow in Madhya Pradesh, he joined the Army at the age of 14 as a bandsman in 1947. He served in the 5th Maratha Light Infantry Battalion. He retired from the Army as a Subedar Major in 1978 and was later made Honorary Captain. The Garrison Ground at Mhow has been named after him, while there is also a Shankar Lakshman Hockey Championship organized by The Infantry School Mhow.
Lakshman won the gold medal right in his debut Olympics in 1956. He in fact was preferred instead of regular goalie Ranganathan Francis for the gold-medal match. India won by a solitary goal against Pakistan. He was subject to much criticism after India lost to Pakistan in the finals of the 1960 Rome Olympics and 1962 Asian Games despite the fact that Indian forward Charanjit Singh had been injured at the start of the latter match.
But Lakshman answered back detractors as only a true champion can. India avenged the defeat of Rome in the Tokyo 1964 finals. After India were ahead by a single goal, Lakshman was hailed as the 'Rock of Gibraltar' as he withstood numerous attacking plays by the Pakistan forwards. India won by 1-0 and Lakshman got his 2nd Olympic gold. Further success came in the 1966 Asiad when Lakshman became the first goalkeeper captain to lead India to a championship victory.
India could never regain hockey supremacy after his retirement. The Indian team sorely missed him in the 1968 semifinal loss after which the sport saw a decline in the country.
Lt. Colonel Haripal Kaushik, Vrc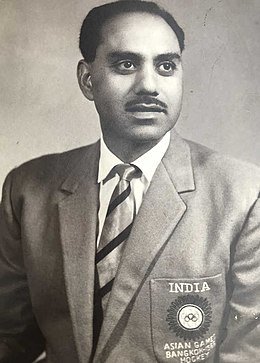 A 2-time Olympic gold medalist in hockey, a selfless team player, a soldier who braved the enormity of war, an officer and a gentleman, Haripal Kaushik's life story is truly deserving of a biopic.
He was commissioned into the Sikh Regiment in 1959. His 1 Sikh Battalion was posted in NEFA (Arunachal Pradesh) in October 1962, the time when hostilities with China broke out.
On 20th October, the Chinese attacked India's Dhola Post in the disputed Namka Chu river valley area in overwhelming numbers. After overpowering the Post, the Chinese proceeded towards the monastery town of Tawang. Standing between the Chinese and Tawang though at the Bumla axis were the brave soldiers of 1 Sikh. The then Lieutenant Kaushik was a company commander tasked with holding the Tongpengla position. The Sikhs successfully repulsed wave after wave of Chinese attacks. Subedar Joginder Singh was famously awarded the Param Vir Chakra in this battle. Kaushik was awarded the Vir Chakra for his "exemplary courage and self-disregard".
Although a hockey match is no way a comparison to a war, Kaushik's innate calmness and leadership skills held him in good stead during his sporting career as well. He won the Olympic gold in 1956 and 1964 and a silver in 1960. It was through his play that India got the penalty corner and then a penalty stroke in the 1964 final, leading to the elusive goal. A compete team player, he could switch from his preferred inside right to inside left if the team demanded so. He retired after winning gold in the 1966 Asiad and was given the Arjuna Award in 1999.
Colonel Rajyavardhan Singh Rathore, AVSM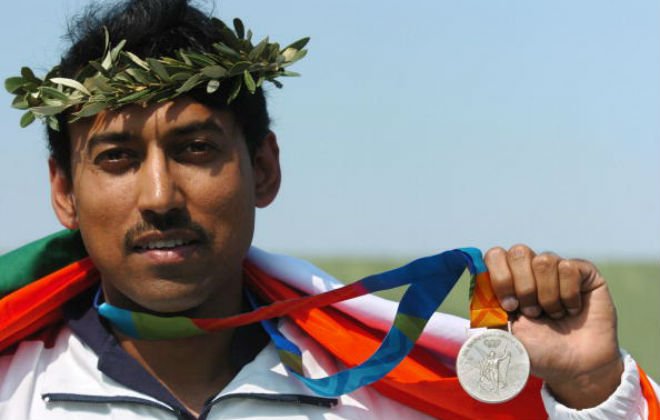 Athens 2004 hero Rajyavardhan Singh Rathore is one of the modern-day legends of Indian sport. He is the first Indian shooter to win an Olympic medal, the only shotgun medalist till date, and the first Indian Olympic individual silver medalist if Norman Pritchard is excluded.
An Indian Military Academy 'Sword of Honour' winner and a National Defence Academy graduate, Rathore was commissioned into the 9 Grenadiers Regiment. He saw action during the 1999 Kargil War and took part in counter-terrorist operations in Jammu and Kashmir.
One of the finest Double Trap shooters of his era, Rathore has won several international medals. This includes medals at the World Championships, Asian and Commonwealth Games and ISSF World Cups.
He has been awarded the Padma Shri and Rajiv Gandhi Khel Ratna by the Indian government. He became an MP from the ruling BJP in 2014 and was the sports minister from 2017 to 2019. He has also served as a MoS in the I and B ministry.
Honorary Captain Vijay Kumar, AVSM, SM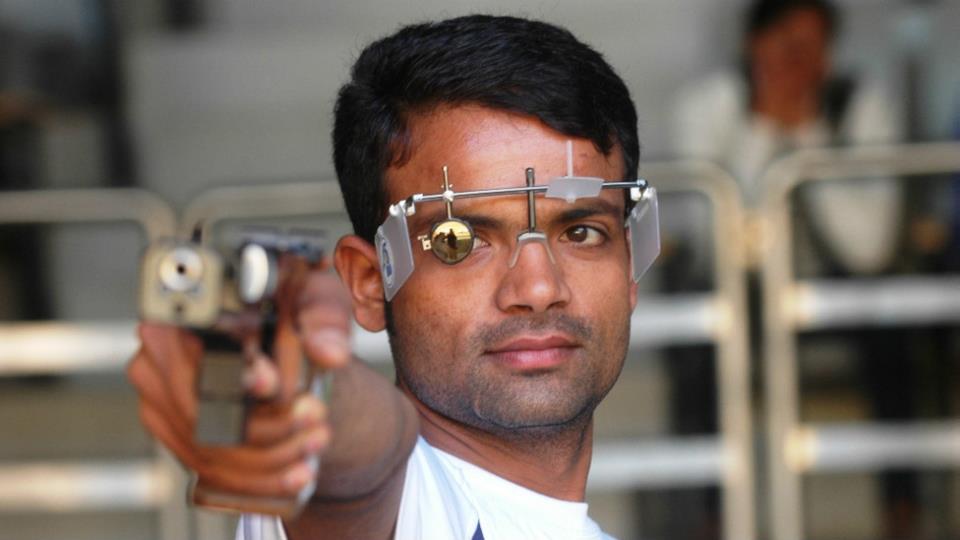 The 2012 Olympics were special for India. The country got a record medal haul and fans got to see a fearless young shooter called Subedar Vijay Kumar. Vijay is the first Indian pistol shooter to win an Olympic medal, and back in 2012 was only the 2nd individual silver medalist since Rathore.
Vijay joined the Army as a Sepoy in 2001 and like Shankar Lakshman also has a connection with Mhow. His career as a sport shooter truly began when he was inducted into the Army Marksmanship Unit, Mhow in 2003. He specialized in the 25m Rapid Fire and Centre Fire Pistol events. After his Olympic heroics he was promoted to Subedar Major and later became Honourary Captain.
His Army training certainly helped him develop coolness under pressure. In the 2012 Rapid Fire Pistol Olympic final, he exuded a calm demeanor despite facing stiff competition from World Record holder Alexei Klimov and Chinese bronze medalist Ding Feng. Only a Leuris Pupo in red-hot form prevented Vijay from taking the gold.
He has won numerous medals in other international competitions as well and was India's flagbearer at the 2014 Commonwealth Games.