Modern-day football has become all the more competitive and fast-paced so it has become a challenge for the club higher-ups to find managers who are tactically prudent and the ones who are able to create a set-up for the future that boasts of youth, experience and enough bench strength.
Most clubs aim to get a manager who can deliver on a consistent basis by winning titles or the one who is able to prepare a team keeping in mind the longer process.
We have witnessed some legendary figures who not only set the stage on fire with their performances during their playing days but are playing an impressive role as managers. We take a look at 5 such players who were legends of the game during their playing career and are top managers now.
#5 Didier Deschamps (France national team)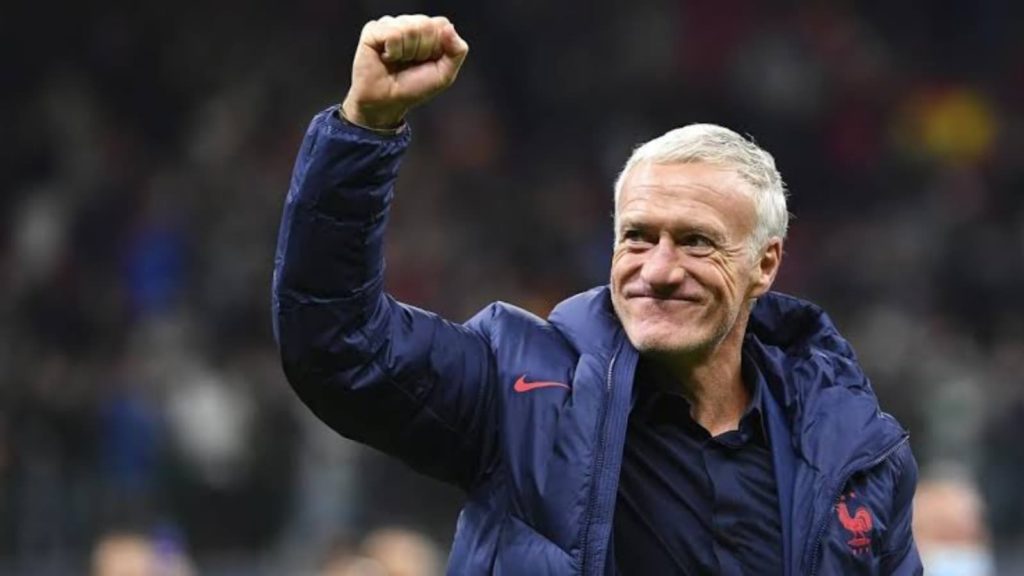 Didier Deschamps was one of the most robust defensive midfielders of his generation. The 53-year-old led the French team to victory in the 1998 World cup final and was the manager when the Les Bleus won the world cup in 2018.
Deschamps showcased tremendous technical solidity with his defensive play in the midfield and his ability to build attacks from the centre provided enough heft in the midfield with his long crosses. He possessed rigid technical skills to press the opposition attacks during his playing career.
Deschamps represented big clubs like Marseille, Juventus, Chelsea and Valencia during his playing career. He played 427 games at the club level and 103 games for the national team.
As a manager, Deschamps has showcased tactical brilliance with his clever organization and team combinations. Deschamps has been a mentor to teams like Juventus, Marseille and Monaco in the past utilizing his experience to good effect.
Deschamps has been one of the leading lights in finding quality players for the national side as his vision and intelligence have yielded positive results. His ability to encourage the younger players has been a confidence booster for the upcoming stars.
The Frenchman's ability to read the situation and make clever substitutions is what makes him a clever administrator. The former skipper is a spirited taskmaster who can bring the best out of any ordinary player with his sharp footballing intelligence. Deschamps is mentoring the France national team at the moment.
#4 Steven Gerrard (Aston Villa)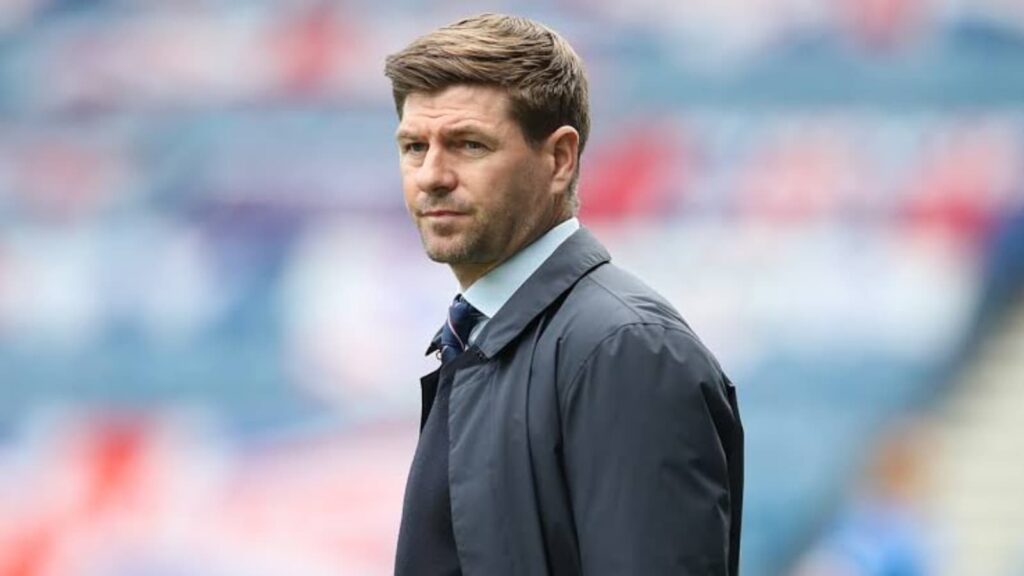 Steven Gerrard was probably one of the quickest midfielders of his era who wasn't afraid to raid the opposition's territory with his darting runs and quick counterattacks. The 42-year-old was quick at the bottom of the midfield and showcased his trickery while building attacks and possession during his playing days.
He scored 125 goals in 538 games during his playing career for Liverpool FC and LA Galaxy. He netted 21 goals in 114 games he played for the three lions. Gerrard was manager of Scottish side Rangers till last season when he lead the side to its first League title in 10 years.
Recently he was appointed manager of Aston Villa in place of the outgoing Dean Smith. Gerrard's craft as far as his technical man-management is concerned could do a world of good to the club in the future.
#3 Zinedine Zidane (Currently without a club)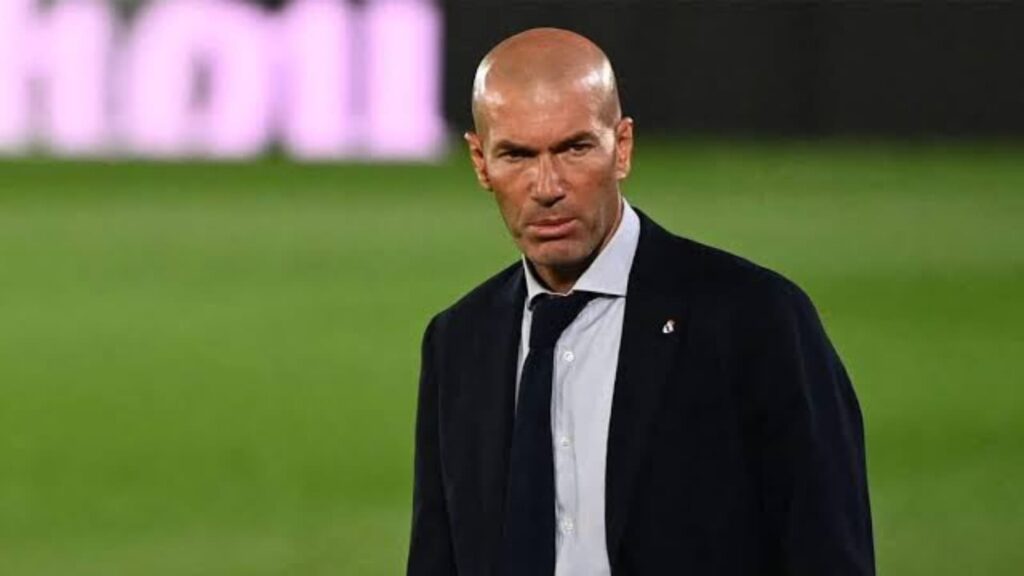 Zinedine Zidane was arguably one of the most versatile midfielders of his generation. The 49-year-old was known for his wily playmaking skills and his ability to change his game as per situations and opponents. Zidane had this knack of building attacks with his clever movements and precise passing.
The attacking midfielder had this unique ability to score during crucial situations during open play and set pieces during his playing days. He scored 95 goals in 506 games during his club career and 31 goals in 108 games while playing for the national side.
After becoming manager of Real Madrid Zidane shined as one of the top managers in world football. Players like Sergio Ramos, Luka Modric and the legendary Cristiano Ronaldo blossomed under his mentorship.
The Frenchman brought all his experience into play while guiding Los Blancos using his tactical smartness to make Real Madrid one of the best in business.
Zidane's ability to bring the best out of an ordinary player is what makes him special. Under his guidance, Real Madrid won the La Liga title during the 2016-17 season and the 2019-20 season. The Los Blancos won the Champions League title thrice during the 2015-16 season, 2016-17 season and the 2017-18 season under Zidane's guidance.
Currently, the Frenchman is without a club but there is a chatter that his name might be suggested for the role of Manchester United manager in the future.
# 2 Carlo Ancelotti (Real Madrid)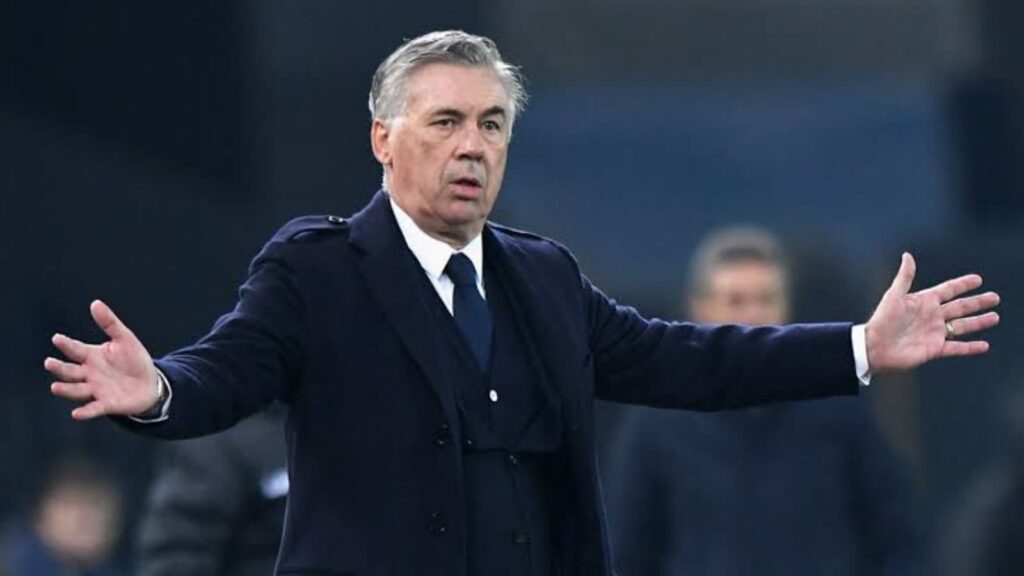 Carlo Ancelotti is one of the best managers in world football but few know about his playing career. The 62-year-old was a dynamic midfielder during his playing days. The Italian was known for his offensive play and solid control.
Ancelotti was one of the best playmakers during the 1980s and had the ability to win possession with his technical awareness and physical play. Ancelotti was known for his aggressive playmaking skills and was a threat while building attacks.
The former AC Milan player scored 35 goals in 338 games during his club career. Ancelotti has managed some big clubs during his managerial career like Juventus, AC Milan, Chelsea FC and Bayern Munich with tremendous success. He was known for his unconventional formations like 4-4-1-1 and 4-3-2-1.
As a manager, he has won Serie A title once during the 2003-04 season, Premier League title during the 2009-10 season and UEFA Champions League title twice during the 2002-03 season and 2006-07 season.
Ancelotti's game plan is a combination of attacking flair and technical work ethics. The Italian is a hard taskmaster and is known to make bold changes. Currently the 62-year-old is mentoring the Real Madrid side.
#1 Pep Guardiola (Manchester City)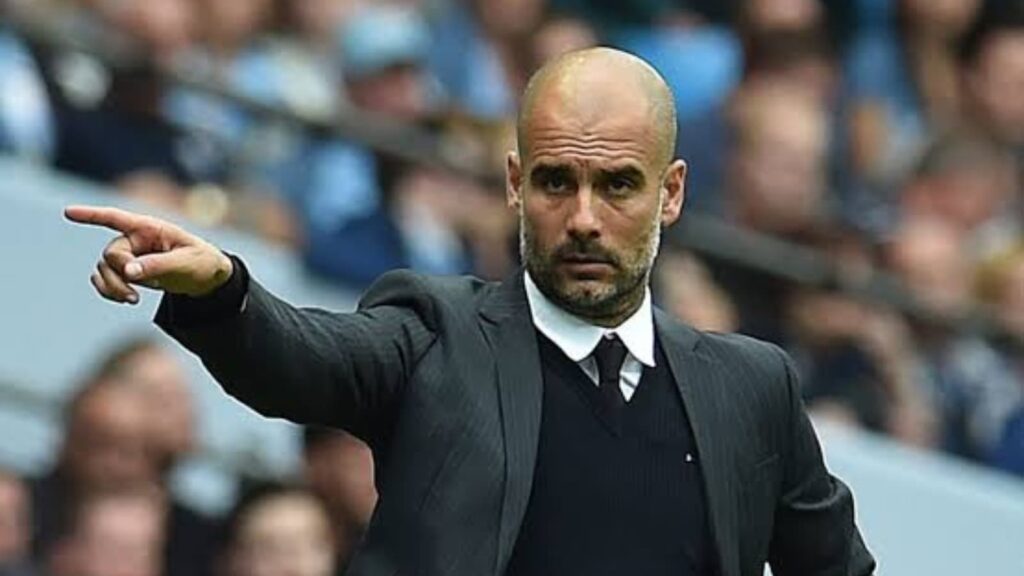 Pep Guardiola is arguably one of the most technically and tactically correct managers in footballing history. The 50-year-old brought an entirely new system when he was the coach of Barcelona FC and has been bringing in new changes with his clever man-management and tactical brilliance.
The Spaniard was known for solid defensive play in the midfield. Guardiola was known for his brilliant anticipation and his ability to create opportunities from difficult positions.
During his playing days, Guardiola had this clever technical trickery under his sleeves to execute brilliant long crosses from awkward positions with his sharp reflexes.
Guardiola was known for his unorthodox play during his playing career which he still utilizes as a manager. His ability to think out of the box and his ability to win tactical battles is second to none.
Guardiola's reputation rose as a manager and today the Spaniard is one of the most successful managers in world football. As a player, Guardiola played 398 games during his club career scoring 21 goals. He played for the Spanish national team in 47 games.
As a manager, Guardiola has mentored teams like Barcelona and Bayern Munich transforming these sides into a dominating force in world football. Manchester City also has been a dominating force after Guardiola took over.
As a manager, Guardiola has won La Liga during the 2008-09 season, 2009-10 season and 2010-11 season. The Spaniard has won 3 Premier League titles (2017-18,2018-19 and 2020-21). Guardiola has won 3 UEFA Champions League titles (2008-09 and 2010-11). He has also won 3 Bundesliga titles (2013-14, 2014-15 and 2015-16).
Also Read: Premier League: Manchester United vs Liverpool Player Ratings as the Reds thrash United at Old Trafford