Every batsman when steps out on the field, has only one aim, and that is to score as many runs as possible and put his team in a winning position. But cricket is a game of great uncertainties and even for the greatest of players fail to put up big scores on the board, in every single inning they play.
The biggest let down for a batsman is undoubtedly the disappointment of getting out on zero or not making the team win, but sometimes one has to spend some time at the crease and play some dot balls, either to make a draw or to help the batsman at the other end so that he may take the team home.
Here we bring to you a list of 5 of the most worth it 'zeros' in the history of the game.
John Goddard, 0 not out in 40 minutes vs England, Edgbaston, 1957
Being largely remembered for the 411-run stand for the 4th wicket between Colin Cowdery and Peter May, this fact was hidden that West Indies were left with only the final two hours & 20 minutes of the final day to bat, and almost lost the Test match, ending it at 72-7.
The captain, Goddard then came in at number 8 and batted for the final 40 minutes of the day without scoring a run, and certainly saved the match for his nation.
Andy Caddick, 0 not out off 37 balls vs Australia, The Oval, 1997 Ashes
Caddick was considered as one of the worst tailenders ever. Although, this match proved the critics wrong. When England were in a spot of bother with the score of 98 for 6 in the second innings, of the final Test, it looked like Australia would be chasing not much more than an easy gettable 100.
However, Caddick survived 37 balls and added 22 for the seventh wicket with Mark Ramprakash, to take the target to 124. Later, Australia collapsed to 104-10, with Caddick taking a 5-wicket haul, and England saving some shame after losing the series 3-2 instead of 4-1.
Zaheer Khan, 0 off 14 balls vs Australia, Chennai, 2001
After one of the most memorable matches in the history of Indian Cricket finished off in Kolkata, The thrill of the 2001 Ind vs Aus series came to Chennai. It might have been true that Australia would have ended up winning the series 2-1, if things had gone slightly different on the Magical fifth day. From a score of 76 for 1, India slipped to 135 for 6, and the target of 155 looked very far away.
At that time, Wicketkeeper Sameer Dighe needed someone to stay with him at the crease, and Zaheer Khan gave him that support by hanging in for just over half an hour, against the likes of Colin Miller, Jason Gillespie and Glenn McGrath. However, By the time he edged McGrath to second slip, India needed only four more to win.
Iain O'Brien, 0 off 38 balls vs Australia, Adelaide, 2008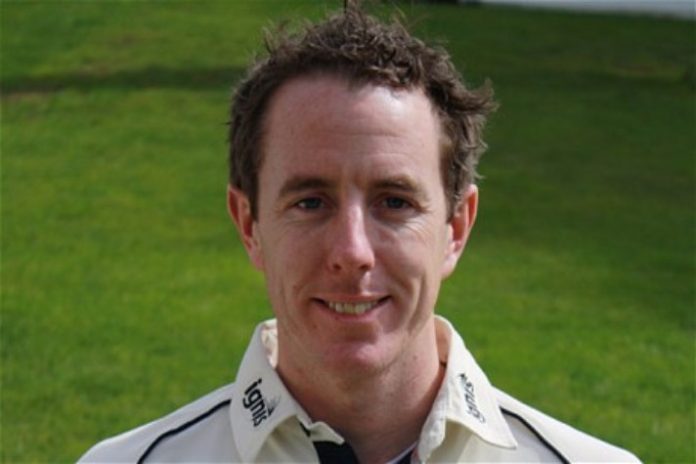 When O'Brien came to the crease, New Zealand were all down and out, as they were eight down with nearly 130 runs to avoid an innings defeat. But this was the time for some healthy rivalry for O'Brien as what followed was him involving in a healthy banter with opposition Captain Ricky Ponting.
Being sledged by Ponting after a wild slog off the very first ball he played, O'Brien decided he was going to stick around and spend some healthy time at the wicket. And by that time O'Brien got out lbw to Brett Lee, he successfully faced 38 balls and spent 54 minutes at the crease. At that point of time, he added exactly 50 runs with Brendon McCullum.
James Anderson 0 of 55 balls Vs Sri Lanka, Headingley, 2014
Nearly being one of the most astonishing escapes of all time, this match was surely a memorable one both for England and Anderson. While Sri Lanka needed just 2 wickets to win in the final session of the day, Stuart Broad and James Anderson tried their best to save the match with the bat in hand. But, Stuart Broad's 0 of 24 balls and Anderson's historic 0 of 55 balls were not enough to save the match.
For the most of the 81 minutes innings of Anderson, Sri Lanka was not able to get him out, but when he faced the 55th ball, England were just two balls away from saving the Test. Although, It was the second-longest duck in the history of test cricket, both in terms of balls and time spent.