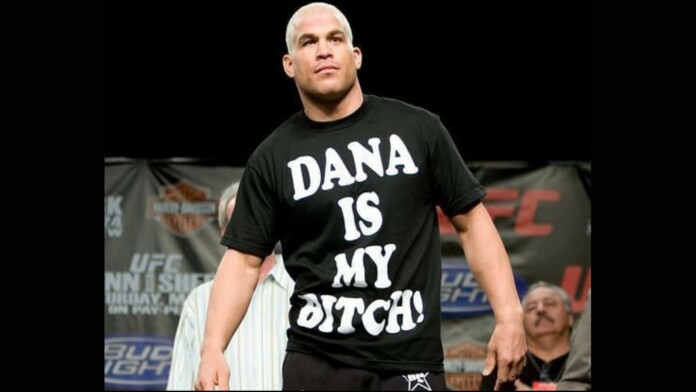 Dana White has never shied away from getting into a confrontation with his UFC fighters. Even though the fighters under the UFC roster might be monsters and some of the scariest people on the planet, Dana is not one to budge to their gimmicks or beef. Things aren't always very respectful between the boss and fighters. This read-up is to talk about the times UFC Fighters wanting to kill Dana White.
The UFC President has beefed with a range of people in the business, from promoters to the media and even his own fighters under contract. Even recently UFC fighter Cris Cyborg came out targeting the boss demanding an apology for his sexist remarks in the past. But Dana isn't someone who will say the words "I'm sorry" out of his mouth that easily. White has never held back words or comments talking about the fighters. Being in the business for 20 years, you would assume there must have been some clashes, well here it is.
The biggest beefs between UFC Fighters and Dana White
5. Ben Askren: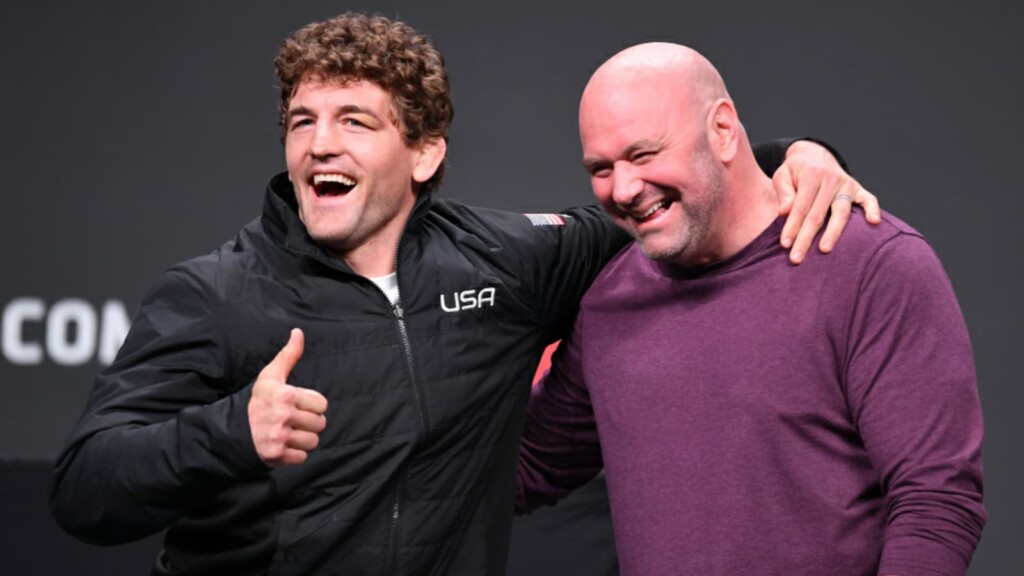 It all took off with a 2012 tweet from the UFC president where he called the former Bellator champion the most boring fighter in the history of the sport. Dana wrote, "when Ambien can't sleep it takes Ben Askren. The most boring fighter in MMA history. I would watch flys f*ck," on his Twitter responding to a comment made by the Olympic wrestler.
Ben later in the year 2017 even called White a "scumbag" and that he would never work for him which he eventually did. But recently Dana surprised everyone when he picked Askren as his favorite over Jake Paul.
4. Randy Couture:
This one is a very fiery beef as the former heavyweight champion took a huge hit going up against Dana and his company. For many of you who don't know Randy Couture, he is a former UFC heavyweight champion that got into a contract mix up wanting to fight a fighter that wouldn't join the UFC which ended up in him losing tons of money only to pay his lawyers in a lost cause at court. "I'm glad to not be doing business with him again," are White's words talking about the Hall of Famer departure from UFC. Now the legend is barely known among new fans.
3. Frank Shamrock:
Frank Shamrock is one of the pioneers of the sport. He was a champion way before Dana White and the Zuffa took over the UFC. Shamrock never hit it off well with White and his friends. He was never let again to fight inside the octagon. It has gone to an extent where the famous coach Javier Mendez had to change his academy from Shamrock Submission fighting to American Kickboxing Academy to let the fighters of the gym get signed to UFC.
Frank has also gone on to accuse Dana on several occasions but one such infamous one was when he accused Dana of being a domestic abuser, racist, and bully. In a tweet, Frank wrote, "Dana White doesn't care. I watched him beat up a woman and then celebrate. He is a racist, liar, bully, and generally a bad person."
2. Cris Cyborg:
The former Strikeforce, Invicta, and UFC champion last fought in the UFC on July 27th of 2019. Cris was scheduled to sign her contract but first, she wants to settle some business from the past. Cyborg has always been under the spotlight for Dana. Before Ronda Rousey became the face of women MMA fighters, it was Cyborg. She was signed to Elite XC and Strikeforce which were competition to UFC. Cris Cyborg is now fighting in Bellator.
Back then Dana White made some sexual and sexist comments about the champ. Since she demanded an apology for the comments we have not heard anything from the president.
1. Tito Ortiz: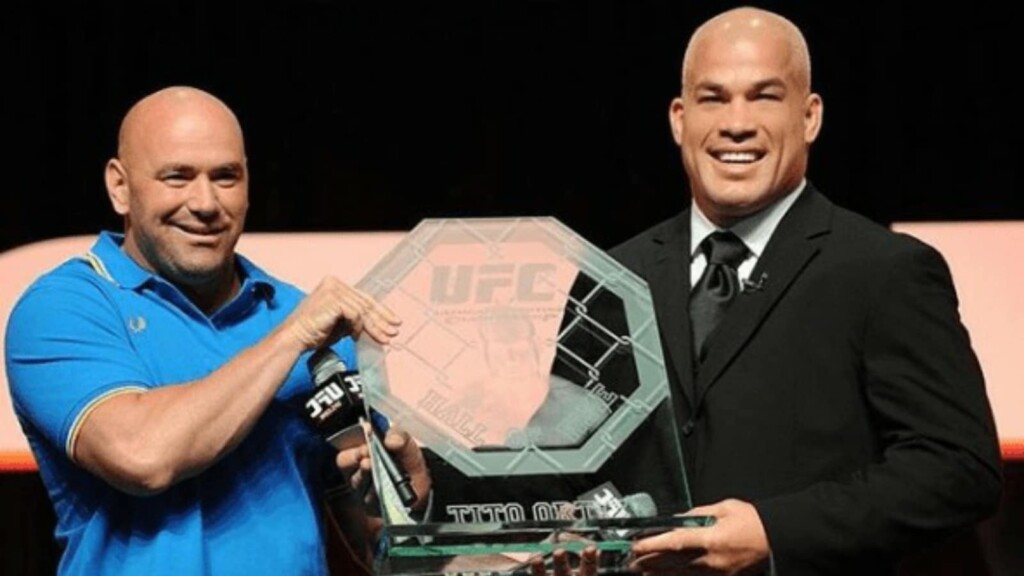 This will go down as one of the biggest and pettiest beef in UFC history. This is the most famous feud in Dana's career. The feud got to a point where Dana actually trained to fight the Hall of Famer. Tito and White started to despise each other over a battle of words in a contract issue. White said, "Tito is the most dishonest man I have ever met," in an interview.
Dana admitted that he hated Ortiz so much that he once asked for Chuck Liddell's trunks and gloves that he used to beat Tito Ortiz. It was no more Chuck vs Tito on the fight nights, it was Dana and Chuck vs Tito Ortiz. That is how bad it got. But several reports have said that they are okay now but Tito continues to talk about the injustice in the promotion.
Also read: How many times Nate Diaz has been finished in his MMA career?