"What a way to bring up 200 in one-day internationals, they call him Hitman and he is arrived to the party"
These were the words of Ravi Shastri, for the cricketer who's known for going 'Big' once he gets going, for the cricketer with not just 1 or 2 but three ODI double hundreds under his belt, for the cricketer who's just second to 'The Universe Boss', when it comes to hitting sixes 'effortlessly'.
Yes! We are talking about India's Batting poweress, Rohit Sharma who's going to celebrate his 33rd Birthday today.
If you are a die heart Cricket fan, you just can't hate Rohit. Be it the humongous 264 against Sri Lanka or be it a impossible 209 in a series decider against Australia…
Be it the 4 IPL trophies he has won as a Captain of be it the way he plays 'The Pull Shot' better than any International player currently…!
There are so many reasons to admire his Batting.
But, do you know if Rohit Sharma wished to be a country he would have won 5 World Cup Finals Individually!
Just like these, There are many facts about Ro'HITMAN' Sharma which are lesser-known to his fans….
Today on his Birthday, Let's spill out 5 lesser-known or unknown facts about this Star Batsman!
Rohit's father, Gurunath Sharma was a caretaker at a private firm, and his mother was a housewife. As Rohit belonged to a lesser financial background, he used to stay at his uncle's and grandparents most of the times, as his parents were unable to afford the expenses of two children at the same time.
From childhood, Rohit was very passionate about playing cricket and always talked about playing it at the highest level one day. Learning about his love for the game, his father somehow managed to admit him in a sports academy.
Just like Australian counterpart Steve Smith, Rohit also started his first-class career as a spinner. But later, during his days as a junior cricketer, Sri Lanka came to India for a One-Day series and during a match one of his right-hand's finger got injured.
His career as a bowler nearly ended after that injury and Rohit started focusing on his batting more than ever before. And that is how Cricket got its HITMAN.
Rohit is only the 2nd Indian Batsman to score a hundred in a knock-out match in the history of The ICC Cricket World Cup, he reached the feat when he scored a blistering 137 of 126 balls at Melbourne against Bangladesh in 2015.
However, First to do so was Sourav Ganguly against Kenya in 2003.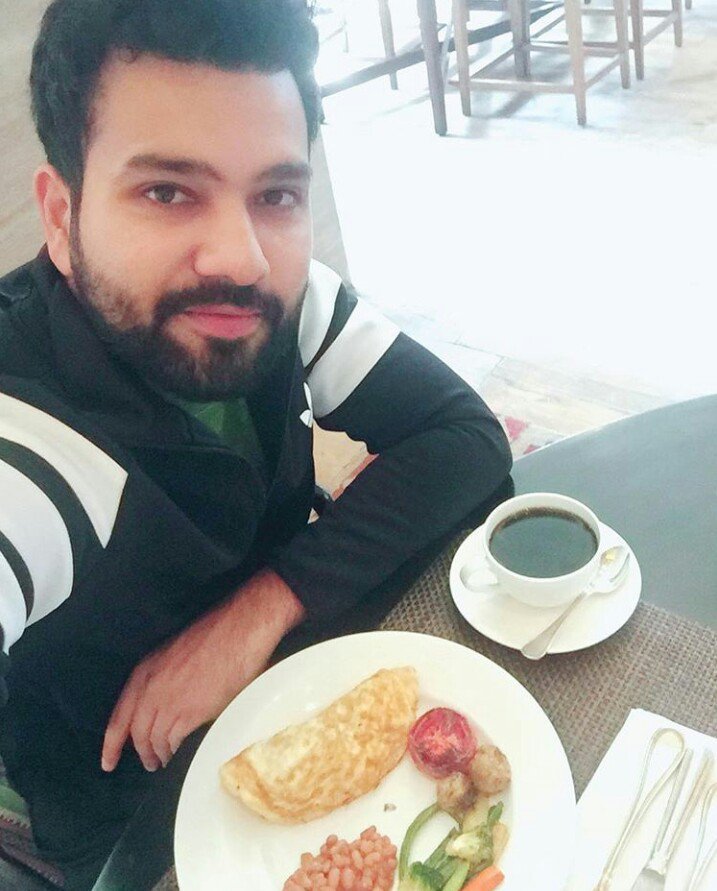 Rohit Sharma is primarily a vegetarian, but when it comes to eggs, he can't stop himself. Although, only to follow his tradition Sharma consumes them only outside his home. It is also said that once Rohit Sharma ate 50 eggs without a break to win a challenge against his friend.
Rohit Sharma is the first Indian to score a hundred in T20's. He got to this record once he scored 101 Not Out of just 45 deliveries against Gujarat in the Syed Mushtaq Ali Trophy. During his historic knock, he smashed 13 fours and 5 sixes.