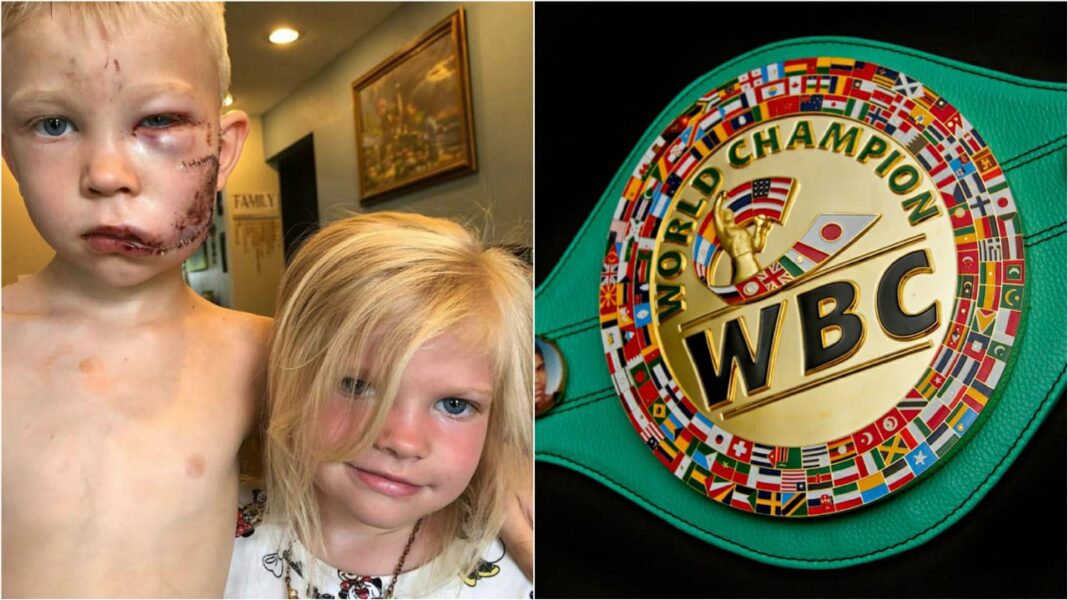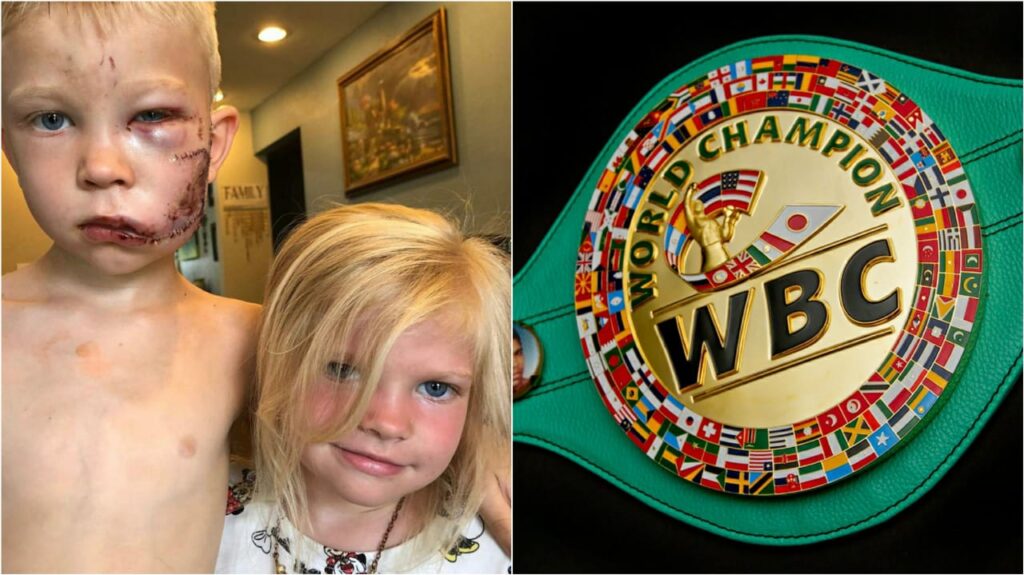 An episode when told about, collected praise and applaud from all over the world who saw. Bridger Walker heroically defended his little sister from an onrush dog, who sliced his cheek open.
No wonder about the amount of pain the 6-year-old would have gone through. Required 90 stitches in a 2-hour surgery. The World Boxing Champion honored the kid for his actions of bravery using their social media. "We are honored to name 6-year-old, Bridger Walker, WBC Honorary Champion, for his brave actions that represent the best values of humanity. Bridger, you're a hero," WBC tweeted.
"On July 9th, my six-year-old nephew Bridger saved his little sister's life by standing between her and a charging dog. After getting bit several times on the face and head, he grabbed his sister's hand and ran with her to keep her safe," the aunt of Bridget wrote, narrating the story to the world which has received over a million likes ever since.
Ever Hollywood Superstars like Anne Hathaway called the young Bridger as A Hero. The Captain America star, Chris Evans has sent a special video message to Bridger Walker.
Captain America here, so I read your story, I saw what you did and I'm sure you heard a lot of this over the last couple days, but let me be the next one to tell you, pal, you're a hero, what you did was so brave, so selfless, your sister is so lucky to have you as a big brother. Your parents must be so proud of you," Evans said in a video message posted to an Instagram page started by Walker's aunt. "I'm going to track down your address and I'm going to send you an authentic Captain America shield because pal, you deserve it."
The family says Mark Ruffalo, Tom Holland, Hugh Jackman, Zachary Levi, the Russo brothers and Robbie Amell are among those who have reached out to them.