As they say, no player is bigger than the game, but there are some players who became icons that popularized the game they took part in. From Major Dhyan Chand and Kapil Dev to Sania Mirza and many more, India has produced some of the finest sportspersons in every sport, from hockey to tennis to wrestling. These individuals deserve credit, not just for winning trophies and medals for the country, but for making a sport more popular than ever before, especially among the younger generation.
The contribution of these players to Indian sports is immense. They have set an example for the next generation. So, here's our list of seven sports heroes who have done the most for Indian sports.
Dhyan Chand
There was once a time when India dominated the international hockey circuit and Dhyan Chand was at the center of all these triumphs. He helped India win three Olympic Gold medals in 1928, 1932 and 1936. Nicknamed the 'Wizard' for his extraordinary goal-scoring skills, Dhyan Chand is still considered to be the finest sportsman to have ever played the game.
He was also honored with Padma Bhushan. In his memory, his birthday 29 August is celebrated as National Sports Day in India.
Kapil Dev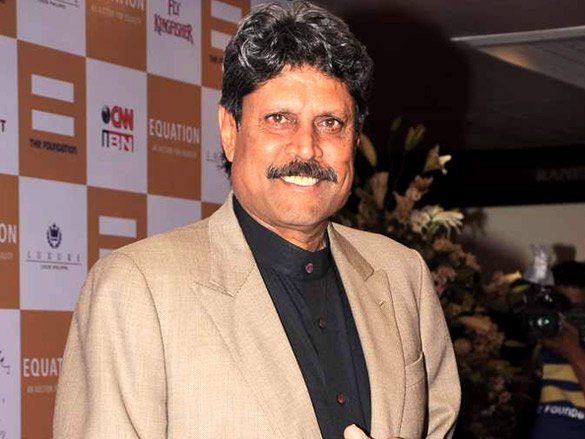 It's probably the most widely circulated image in Indian cricket history. Kapil Dev, at Lords, that overcast evening back in 1983, holding the World Cup aloft. He was India's first true fast bowling all-rounder. He bowled injury free, when bowlers today have a tough time lasting a series without a niggle.
As national team captain Dev codified the phrase "Kapil's Devils" in sporting lore. And he did it when no one gave a lanky lad from Haryana a chance, retiring as the highest wicket taker ever, anywhere and one of the best cricketing all rounders of all time.
Milkha Singh
Milkha Singh is called 'the flying Sikh'. He was the first athlete to win a Commonwealth Games Gold medal from independent India, which he did in the 1958 edition of the Games. He did what no Indian could do at the time. Singh also won Golds at the Asian Games of 1958 and 1962.
But he narrowly missed a bronze medal in the 1960 Rome Olympics, a race in which he finished faster than the standing world record. At a time without byzantine 25th-century shoe technology, Singh ran barefoot for most of his career. A movie titled 'Bhaag Milkha Bhaag' has also been made on his life which was one of the biggest hits of the year 2013.
He was conferred with Padma Shri in 1959 for his achievements. He donated his medals to be displayed at Jawaharlal Nehru Stadium in Delhi.
Viswanathan Anand
Viswanathan Anand, or Vishy is not only India's greatest chess player but is also considered to be one of the very best in the world. He became India's first chess grandmaster when he was 18 years old after he won the World Junior Chess Championship.
He was undisputed World Number one from 2007 to 2013. In 2013, the five-time World Champion finally lost his crown to 22 year old Norwegian chess prodigy, Magnus Carlsen.
He was awarded Padma Vibhushan in 2007. Anand is the first recipient of the Rajiv Gandhi Khel Ratna, the highest sporting honour in India.
Mary Kom
Mary Kom is the most decorated Indian boxer. Hailing from the northeastern state of Manipur, she is a six-time World Champion. She is only Indian female boxer to win a medal at the Olympics, winning a Bronze in London 2012. She also won Gold medals at the 2014 Asian Games and 2018 Commonwealth Games.
Despite coming from a humble background, she has achieved a lot. Kom has become an inspiration to aspiring sportswomen across the country. In 2014, actor Priyanka Chopra played the boxer in a Bollywood film based on her life.
She was conferred with Padma Shri in 2006 and Padma Bhushan in 2013. She was conferred with the second highest civilian award 'Padma Vibhushan' in January this year.
Abhinav Bindra
Abhinav Bindra is only Indian till date to win an individual Olympic Gold medal. He won the Gold at the 2008 Beijing Olympic Games in 10m Air Rifle. His medal completely changed the face of Indian sports. He inspired the young generation to take up sports, especially shooting. Since Bindra's historic feat Indian shooting is on rise and currently our shooters are dominating the world.
At the age of 15, he was the youngest Indian participant for the 1998 Commonwealth Games and also the youngest Indian at the 2000 Sydney Olympic Games. He 'shot' into prominence when he won the bronze medal in the 2001 Munich World Cup with a new junior world record.
He missed out on another Olympic medal when he finished fourth at Rio Olympic Games in 2016. He was conferred with the Arjuna award in 2000, Rajiv Gandhi Khel Ratna in 2002 and Padma Bhushan in 2009.
Saina Nehwal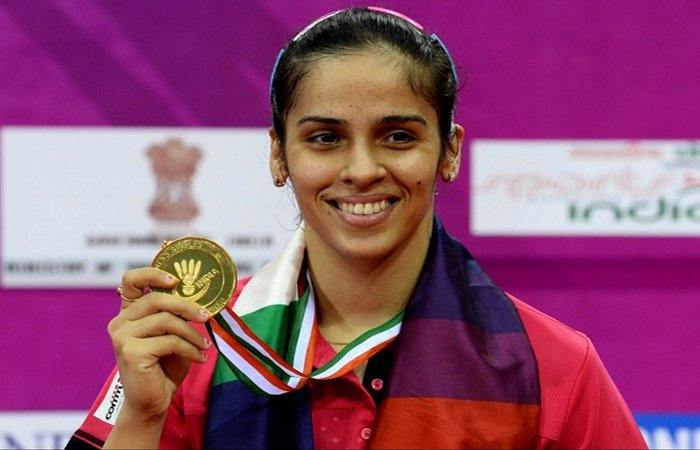 Saina Nehwal has inspired a lot of Indians to pick up the racquet. She is one of the few players to have won all the BWF medals in her career. She has had a lot of firsts in Indian badminton history. She became the first Indian badminton player, male or female, to win a Superseries title when she won the Indonesia Open in 2009.
Saina went on to win 9 Superseries titles from 2010 to 2016, the most by an Indian till date (having won a total of 11 BWF SS/BWF Super500 titles from 2009 to 2019), and also won Silver at the 2015 World Championships and a Bronze in the 2017 edition. She won a Bronze in the 2012 London Olympics.
She was conferred with the Arjuna Award in 2009, Padma Shri in 2010, Rajiv Gandhi Khel Ratna in 2010 and Padma Bhushan in 2016.