The number 3 ranked UFC Welterweight contender Leon Edwards is now finding a new opponent for himself after his fight with Khamzat Chimaev has been canceled for the third time.
UFC president Dana White told ESPN that this fight will not be rebooked again anytime soon and Leon Edwards will be fighting against a new opponent. Stephen Thompson called out Edwards to face him but he is facing medical suspension.
Along with this one of the UFC's biggest stars, Nate Diaz is also making his comeback and in his latest interview with Ariel Helwani, Nate says, "The whole lightweight division has been taking Ls. Every single one of them, except for what's-his-name who just beat Tony Ferguson,"
"That's the guy right there. I'll fight that guy, that's who I'll fight. I like the winners, I'm a winner. I ain't lost to nobody."
"I ain't fighting at '55," he said, There ain't nobody at 170. When those guys grow up I'll fight somebody at 170. The '55 division has some guys in it. I like the Oliveira fight or the Dustin Poirier fight."
Leon Edwards ticked all the boxes Nate Diaz mentioned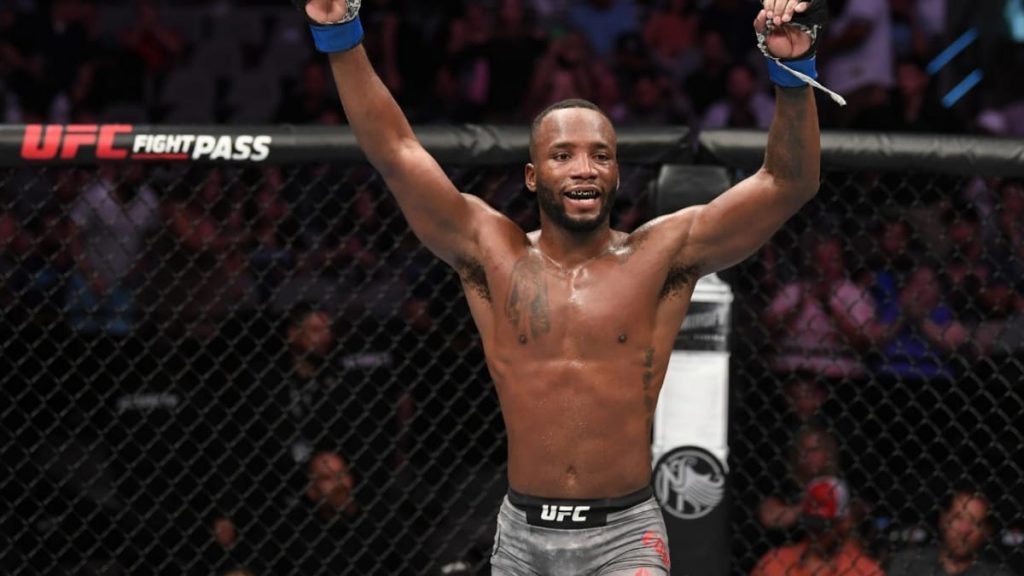 In his callout, 'Rocky' Leon Edwards ticked all the points that Nate Diaz mentioned. Edwards says, "Nate just dribbled for an hour about wanting to fight at 170 against winners,"
"Let's see it then @natediaz209. 8 fight win streak and #3 in the world. Let's go if you still think you're a real one."
This fight makes sense because Edward's manager says they are targeting to fight Jorge Masvidal, Colby Covington, or Nate Diaz. Masvidal and Covington may get booked to face each other.
So Nate Diaz's comeback against Leon Edwards will be ideal for the situation.
Also Read: "Hoping for a full recovery Khamzat Chimaev, Leon Edwards let's give the fans what they want to see! #3 vs #5," Stephen Thompson calls out Edwards.