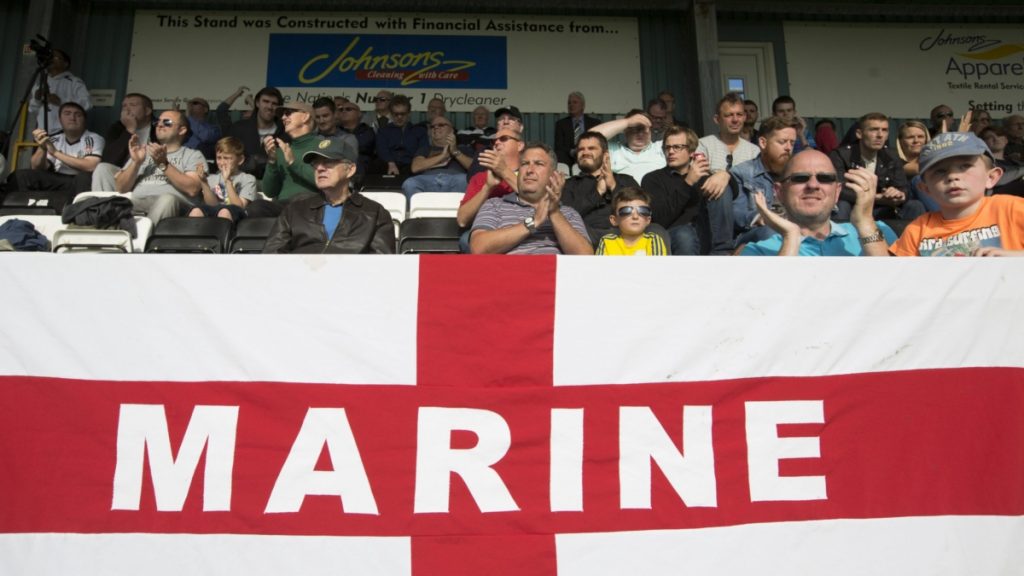 The magic of football is in full flow today as two very different teams go head to head in a bid to progress to the 4th round of the FA Cup. Jose Mourinho's Tottenham Hotspur takes on minnows Marine AFC based in the city of Liverpool. The latter is the smallest team in Merseyside having big brothers in the name of Liverpool, Everton and Tranmere Rovers. Whatever the result (despite Marine AFC trailing 5-0 at the time of writing), the story behind this match is very significant.
Marine AFC was facing financial problems before this match but the football world came together
Since the lockdown in the UK don't allow fans into the stadium, Marine AFC lost its main source of revenue and was looking at financial debt. They appealed in their social media handles for football fans across the world to buy virtual tickets via a raffle and was met with massive support. Fans of Tottenham Hotspur quickly started buying virtual tickets in 2s and 3s as Marine AFC sold more tickets than their stadium could accommodate. Former players of the game Alan Shearer, Ian Wright, Gary Lineker bought tickets and promoted it with their handles. Resident Liverpool legend Jamie Carragher donated to the club their pre-match warm-up tops from his JC23 Foundation.
As a result 20,000 tickets were sold and all the revenue was given to Marine AFC. This amount of money will definitely be of use to non-league football clubs. With Marine AFC playing in the Northern Premier League Division One North West Division, their season effectively ends if they lose to Tottenham Hotspur. The Northern Premier League Division One North West Division isn't under the category of 'elite sports' and will not be granted permission to continue. Now the players of Marine AFC will be put on furlough.
However, despite all this sadness, the beautiful spirit of football was showcased brightly as fans from USA and many other places across the world did their part in buying virtual tickets. The fans of Tottenham Hotspur will be allowed to watch a match in the stadium free of cost next season. Some lucky fans will be able to even manage the team for a match when football resumes for them. Truly heartwarming stories like these are why the spirit of humanity has hope still.
Also read: Michael Oliver admits his mistakes in the Merseyside Derby and says that he should have done more