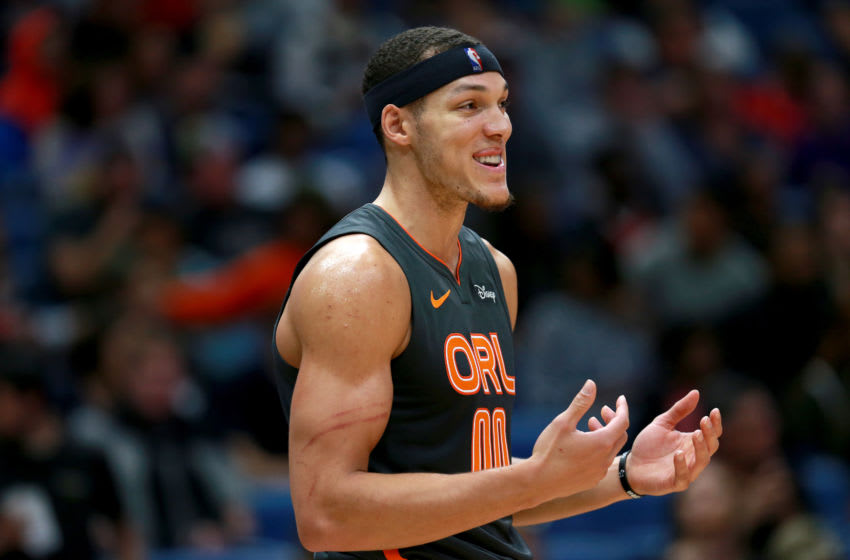 Orlando Magic and Denver Nuggets agree to trade for forward Aaron Gordon as per ESPN. In exchange of Gordon, Denver Nuggets release veteran Gary Harris, rookie R.J. Hampton and 2025 first round-pick to Magic. Also, Orlando Magic, Gary Clark is also being included in this deal.
Talking about Aaron Gordon, he was selected by the Magic with the fourth overall pick in the 2014 draft. Since Gordon was selected before the 2014-15 season, the Magic have gone a combined 203-322, qualifying for the playoffs just twice and getting knocked out in the first round each time.
Denver Nuggets acquire Aaron Gordon from Orlando Magic
"There's been times where I just expressed my frustration to management," Gordon told reporters as per ESPN. "Frustration with the losses, the injuries, the way we've been playing and how many losses have accumulated over the years. So it's just my frustration kind of boiling over, I would say. I think a lot of people share that sentiment with me, of frustration."
Talking about the other players involved in this particular deal, Clark appeared in 35 games for the Magic this season, with 11 starts. He averaged 3.4 points and 3.2 rebounds over 18.2 minutes per game.
Harris has long been a favorite of Denver's coaching staff due to his defense. He's been plagued by injuries since being picked 19th overall in the 2014 draft. Playing time has been sporadic for Hampton, who is averaging 9.3 minutes per game.
The Denver Nuggets are currently 5th in the Western Conference and are 2 wins below LA Lakers, with Portland Trail Blazers standing beside them with the exact record. Whether or not this trade would help them get closer to the championship as compared to where they reached last season, remains to be seen.
Also Read: JJ Redick acquired by Dallas Mavericks from New Orleans Pelicans