It isn't even a month that Aaron Rodgers was burning in the hell of supporters as there was severe flak about the 37-year-old quarterback popped countless eyeballs because of his statement about being immunized and yet the truths that came out in the open was that it was a blatant lie from Rodgers that made the entire world blast in anger.
However, ever since Rodgers has recuperated from Covid, he has been breathing fire in the gridiron. Mike Green, an ESPN analyst made it clear that Rodgers is undoubtedly is the best quarterback in the league and there is no denying it. The first point that was thrown by Green was that Rodgers dares to throw balls that others won't even think of throwing.
This is what Mike Green had to say about Aaron Rodgers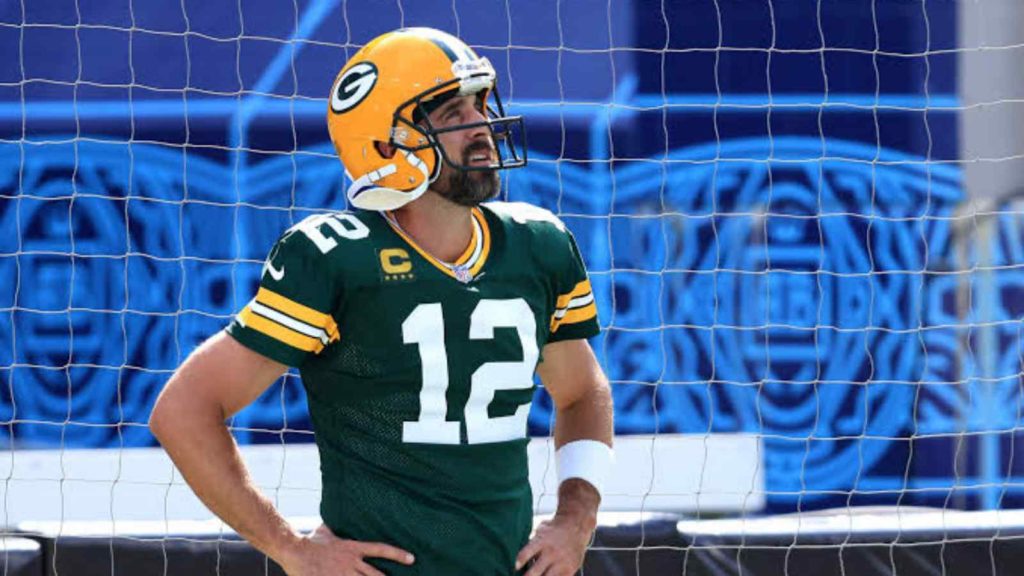 The next up is the eminent vision that Rodgers possesses. Green made it clear that the 37-year-old signal-caller has been highly instrumental in helping the Packers remain ahead in the race of the teams.
In the game against versus the Los Angeles Rams he completed 28-for-45 and surged for a screaming 307 yards with two touchdowns. The Packers surpassed the Rams comfortably with the scoreline reading 36-28 that helped the Packers to improve their form to 9-3 while the Rams dropped to 7-4.
The Packers will be next up against the Chicago Bears that will give them an easy opponent to trade paths with while this clash will be followed by Ravens and the Browns that will be another test for Rodgers and company. The Ravens have slowed down for sure but they are a formidable team to watch out for. The victory over the Rams would do a world of good to boost the confidence of the Packers.
Also read: "Maybe He's Something Special Here", Jay Williams Advises Dolphins To Build…