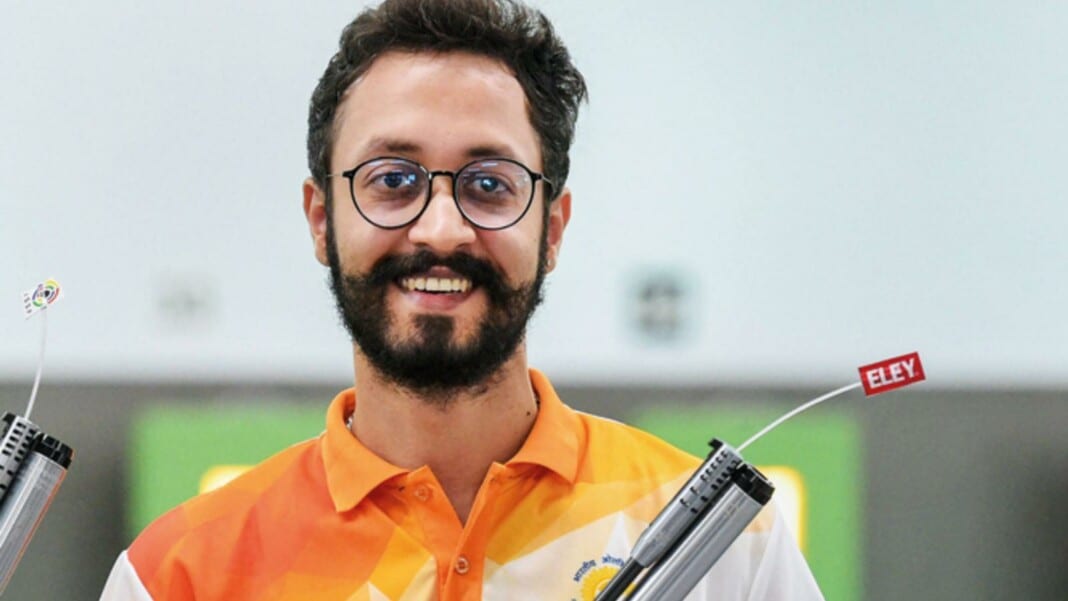 Name
Abhishek Verma
Date of Birth
1 August 1989
Birth Place
Rohtak, Haryana
Sport/Event(s)
Shooting – Men's 10m Air Pistol
Current World Ranking
1 (2021)
Major achievements
Gold at 2 ISSF World Cups (2019)
Bronze at ISSF World Cup Delhi 2021
Silver in 10m AP Mixed Team at ISSF World Cup Rio de Janeiro 2019
Bronze in 10m AP Mixed Team at ISSF World Cup Delhi 2021
Gold in 10m AP Men's Team at ISSF World Cup Delhi 2021
Bronze at 2018 Asian Games
Gold at 2019 Asian Championships in 10m AP Mixed Team
Silver at 2019 Asian Championships
Finalist at 2018 World Championships (Finished 8th)

Abhishek Verma often plays second fiddle to Saurabh Chaudhary during discussions on Indian pistol shooting talent, but the 31-year old from Haryana is a fantastic shooter in his own right.
Right from his debut in 2018, he has established himself as one of the calmest and consistent faces in Indian shooting. We look at his career and chances for Tokyo 2020.
Abhishek Verma's career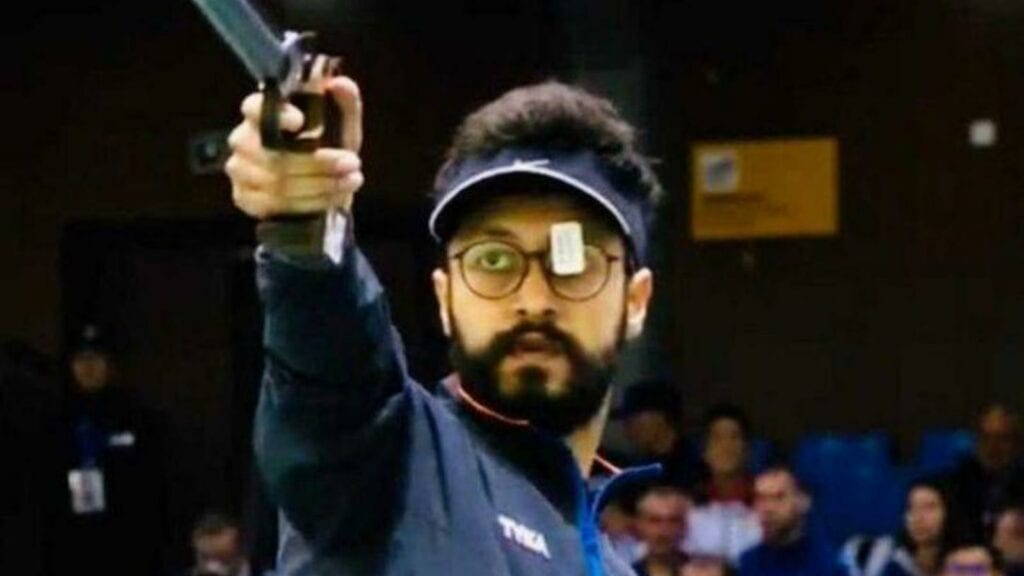 Saurabh Chaudhary got all the attention for his gold at the 2018 Asian Games but equally remarkable was Abhishek Verma getting bronze on his international debut.
Prior to this performance, little was known about Abhishek. Jitu Rai's absence was initially filled by Shahzar Rizvi and Om Prakash Mitharval who got some international success. At the 2018 World Championships however it was the newcomer Abhishek who qualified for the finals with a score of 583 ahead of the other two.
Though Abhishek finished 8th, from then on there was no stopping him in the international arena. The four Men's 10m AP golds in the 2019 season alternated between Saurabh and Abhishek. The latter won golds at the World Cups of Beijing and Rio. It was only at the World Cup finals that year that neither one of them got a medal.
Abhishek also picked up a silver at Rio in Mixed Team along with Yashaswini Singh Deswal and gold with her at the 2019 Asian Championships. In 2021 his performance has been solid. He won bronze at Delhi and finished 5th at Osijek. In both those tournaments, he scored above 580 signifying that he is on the right track for Tokyo.
Background, Family and Coach
Abhishek Verma is a B.Tech by education and a lawyer by profession, specializing in cyber-crime. His father Ashok Kumar Verma is a high court judge. His mother's name is Kusum. Abhishek actually took up shooting as a hobby in 2015 when his father was posted at Hisar. He progressed fast enough to make it to India's first team in three years. His coach Omendra Singh runs the Eklavya Shooting Academy at Gurugram.
Abhishek Verma at Tokyo 2020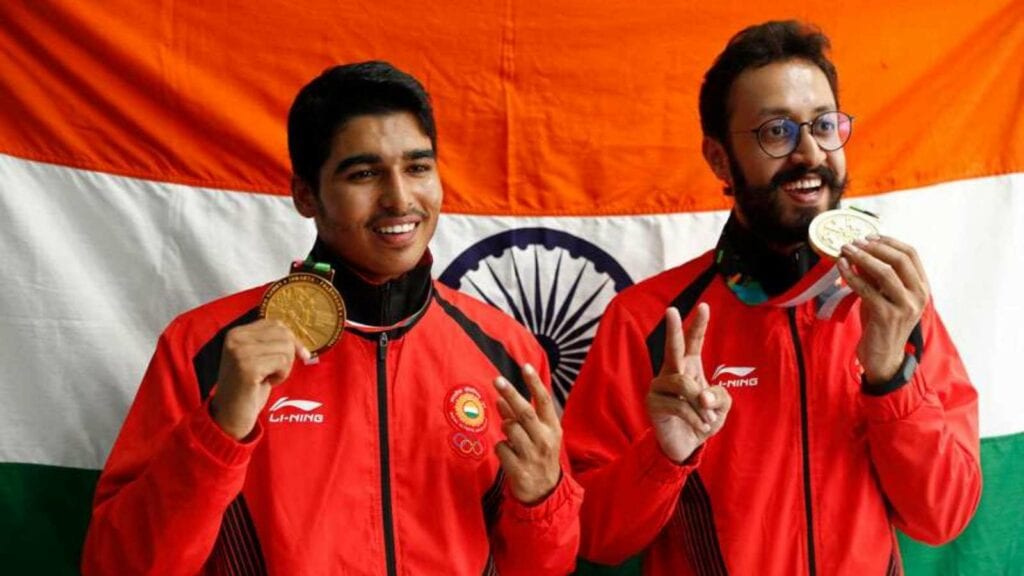 From hobby shooter to Olympic medal contender, Abhishek's progress in the world of shooting has been swift. For the Tokyo Olympics, he does have more than a realistic chance to reach the finals given that he has consistently shot 580 or thereabouts. It will only be a question of managing the pressure at an Olympic stage. He also has a fair chance in 10m AP Mixed along with Yashaswini.