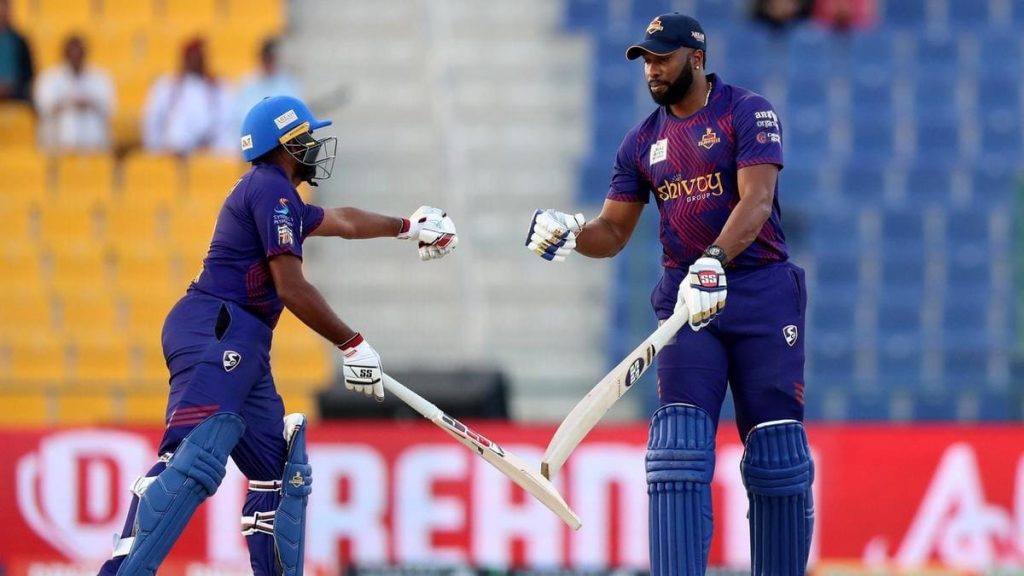 Finalists of the 2019 season of the Abu Dhabi T10 League, the Deccan Gladiators have announced UAE – Mazda Galadari Automobiles as their title sponsors for the tournament in 2021. Having fallen short of winning their first season of the league in 2019, the Deccan Gladiators will look to go one better in 2021.
Following the draft that took place on the 24th of December, 2020, the Gladiators outfit looks balanced as ever. They seem to have all bases covered and will be raring to go and take the league by storm. Led by the explosive Kieron Pollard and with the wily Sunil Narine as their icon player, the side is bound to be up for any challenge from any opponent in the tournament that begins on the 28th of January, 2021.
'Driving the T10 series to the finale is all that matters'
Having signed the sponsorship deal with UAE – Mazda Galadari Automobiles on the 9th of January, 2021 in Abu Dhabi, the logo of the same will be seen on the Deccan Gladiators jerseys. As the website says, Mazda is committed to delivering "Celebrate Driving" and the same would correspond to the brand of cricket played by the Gladiators as well.
Speaking about the sponsorship, Gaurav Grover, Deccan Gladiators' team owner stated, "The vision of driving the T10 series to the finale and acquiring the trophy is all that matters. I guess the sustenance support of UAE – Mazda Galadari Automobiles may also get benefit to gain more sales and market them to the global audiences."
Mr. Udit Vats, Marketing Head of Deccan Gladiators also expressed delight with the sponsorship saying, "The vision of UAE – Mazda Galadari Automobiles serves the purpose of perceiving the experience of driving and the perception of the team to serve the breathtaking excitement of the shortest format is the thrill which every single cricket fanatic should feel. I think the decision of Mazda Galadari being our title sponsor will be an accurate decision to benefit both the parties equally."
A spokesperson on behalf of UAE – Mazda Galadari Automobiles said, "Abu Dhabi T10 Series is the third most watched series in the world. The decision of being the title sponsor with Deccan Gladiators may accommodate the company to spread awareness about the Company's aim to build a special bond with customers and envisions a world in which cars exist in harmony with the earth, society and people."
Once the tournament gets underway, the aim of the Deccan Gladiators will undoubtedly be to drive to the finals and get their hands on the coveted trophy.
Also Read: T10 League: Deccan Gladiators ready to take the league by storm