AC Milan vs Spezia: AC Milan faces Spezia at the San Siro Stadium in Matchday 22 of Serie A.
Leao provides an early break to Milan after so many efforts gifting them an early lead with the end of the 1st half. Spezia changes the whole momentum in the 2nd half of the game when Agudelo scores minutes after entering the game and Gyasi provides Spezia a win by scoring in the last minutes.
Let's have a look at the player ratings for AC Milan vs Spezia match:
AC Milan vs Spezia Player Ratings
AC Milan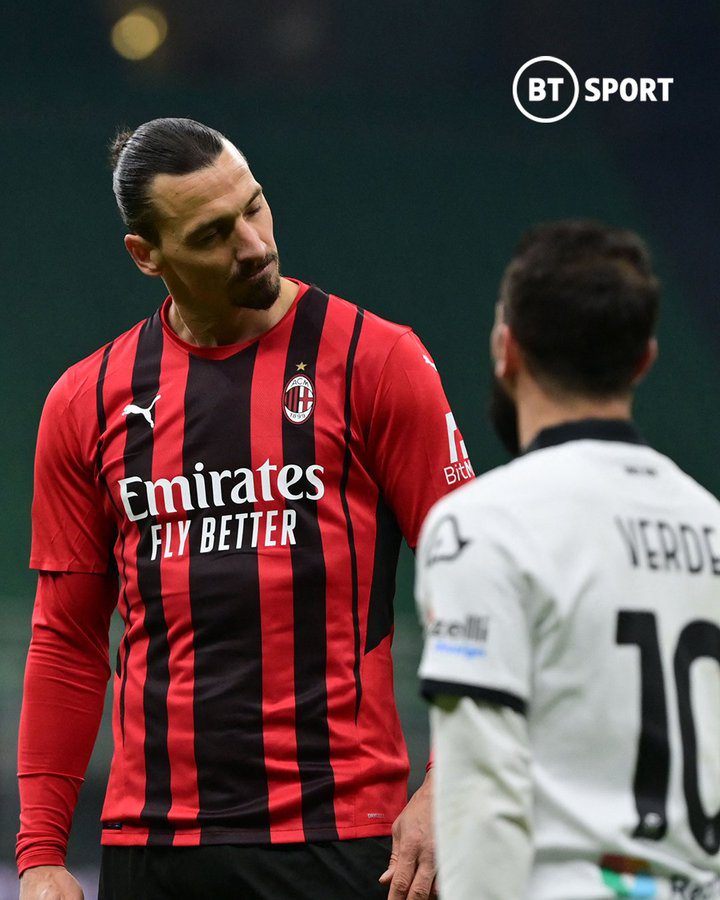 Mike Maignan (7.4/10): The Frenchman had to do most of the work in the 2nd half when the opponent's attack went strong. He actively stopped most of the important shots perfectly and gave another good performance.
Alessandro Florenzi (6.2/10): Florenzi had another good game tonight. He was strong, spiritful, and actively involved throughout the whole game.
Mateo Gabbia (6.2/10): He made some exceptional clearances tonight. He moved his way forward in the search for a good-headed finish.
Pierre Kalulu (6/10): He went for some good-headed clearances tonight. He had a bad game overall tonight and also ended up being booked for a bad challenge.
Theo Hernandez (6/10): The Milan captain missed a crucial penalty towards the end of the 1st half. But he played his role quite well enough throughout the game but ended up having a bad day.
Rade Krunic (5.9/10): He stepped his way ahead from the defensive midfield position more often in search of a shot. He had a decent game tonight.
Bakayoko (7/10): Bakayoko was in the starting XI in place of Tonali tonight. He was strong and confident with the movements and blocks well tonight.
Raphael Leao (9/10): Leao was on a confidence boost from the very start moving away with the attacking efforts. He scored an amazing chip shot opening the scoring for Milan after so many efforts and has certainly been a star of the match tonight.
Brahim Diaz (6/10): Brahim covered up the center-midfield region well but ended up losing ball possession more often. He got involved strongly but didn't put a strong performance ahead.
A.Saelemaekers (6.8/10): He was looking sharp in attack where he got some opportunities with the shot. He used his ability well trying to find gaps through the target but didn't find the nets.
Zlatan Ibrahimovic (7/10): Zlatan gave a good push into the attack but missed most of the chances. He ended up going for some of the shots that went wide.
Substitutions:
Junior Messias (6/10): Messias was good enough to move forward and get involved in most of the efforts. He had a good run tonight.
Oliver Giroud (5.7/10): Giroud's efforts weren't good enough to provide Milan a win. He didn't have much to do in the closing minutes.
Calabria (6/10): He tried some good blocks today and had an average game. He got very little chance to prove himself.
A.Rebic (5.8/10): He couldn't provide much of an effort as he entered late on the field.
Spezia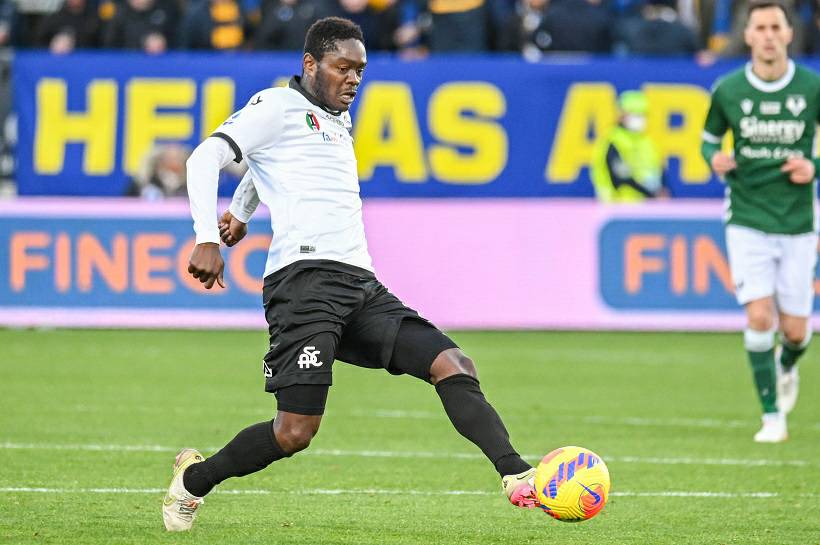 I.Provedel (6.2/10): He made amazing 2 important saves and later on, ended up giving away a penalty. He proved his worth by making some incredible saves that took Spezia a step closer to victory.
A.Reca (5.3/10): He gave an average effort on the field today. He had to return to the field leading to an injury.
D.Nikolaou (6.4/10): He was present in the correct position to make the ball interceptions. The incoming shots were headed to clearance more often by him.
M.Erlic (6.6/10): Elric had a decent game tonight. He kept his eye on the ball preventing the attackers to get past him.
Kelvin Amian(6.1/10): Amian was not so good tonight. He couldn't cover most of the ground properly and gave the ball away more often.
S.Bastoni (7/10): Bastoni has been the playmaker of the team trying to maintain a smooth passing flow. He had a very good game tonight and was actively involved.
J.Kiwior(6.8/10): Kiwior made some good switches in play changing positions. He played a good part in mid-area tonight.
G.Maggiore (5.4/10): TheSpezia captain made the little error that led to the Milan goal. He might be very much disappointed with that error.
E.Gyasi (6.8 /10): Gyasi earns the 1st yellow card of the game. He scored a last-minute screamer to gift the away side with a big win.
Verde (7/10): He got involved in the 1st goal scored by the Spezia side. He pushed his way ahead from the wing searching for Agudelo who was unmarked and added his name towards an assist.
R.Manaj (6/10): Manaj played a bad game not being able to get involved in many attacking options. He was later on substituted at the 57th minute.
Substitutions:
Agudelo (7/10): The sub has done his magic as he equalized the scoreline. He completely changed the game being unmarked and ready to place the shot using his weaker foot.
Salvador Ferrer (5.7/10): He didn't make much of a difference entering the field. He was not seen enough into action.
V.Kovalenko (6.3/10): He provided a wonderful assist in the closing minutes helping Gyasi to convert the goal leading to a victory for their club.
ALSO READ: Serie A: Atalanta vs Inter Milan Player Ratings as both teams struggle to win