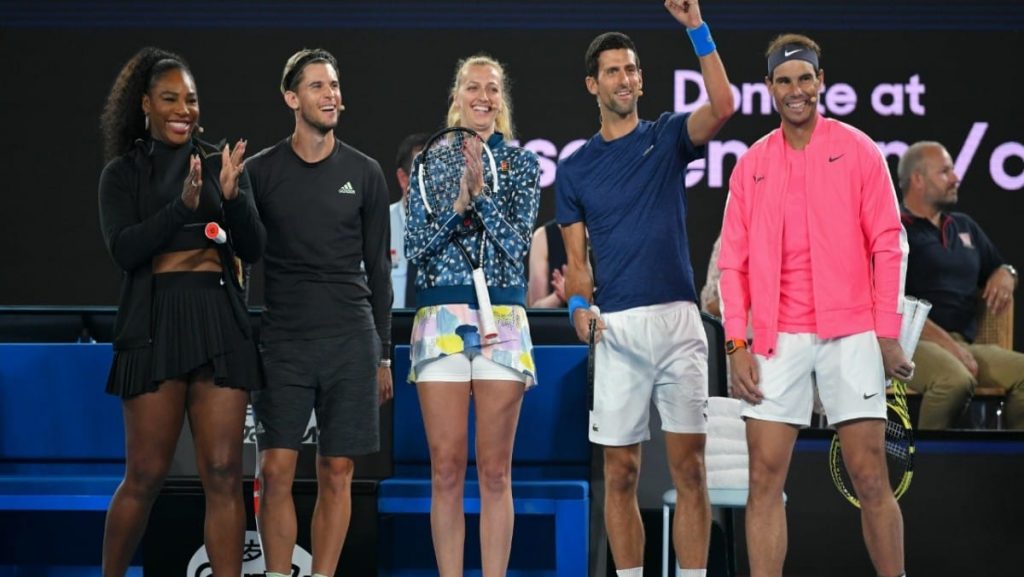 The top three men's and women's players have been quarantining in Adelaide ahead of the Australian Open. In return for hosting the top players in Adelaide, the South Australian government reportedly demanded that an exhibition tournament be held to give the region an economic boost.
As a result, an exhibition, 'Day at the Drive' is going to take place on January 29th with the top stars competing against each other before they officially begin their 2021 campaign; either at the ATP Cup starting February 2nd or the Australian Open for some, which will begin a week later.
The top stars quarantining in Adelaide include – Rafael Nadal, Novak Djokovic, Dominic Thiem, Serena Williams, Naomi Osaka and Simona Halep; along with their training partners
Clash of the big names in tennis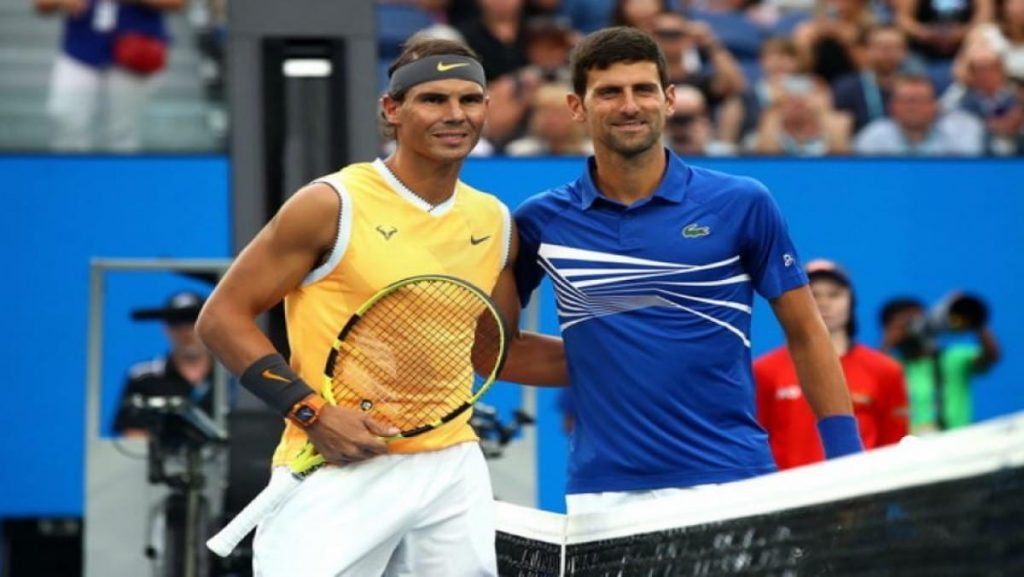 As for the game format for the exhibition event – each match will consist of two sets, and if the scores are tied at one set apiece then there will be a match tiebreak to decide the winner.
Day 1's action will be kick-started by Novak Djokovic, who will face rising star and Rafa Nadal's training partner Jannik Sinner. Rafael Nadal will take on Dominic Thiem in the evening session on Friday.
Accordingly, on Day 2 Rafa will play against age-old rival Djokovic, given that the Spaniard is unlikely to be pitted against Sinner who is his training partner. Therefore the Italian teenager, is likely to face Thiem, in what promises to be a cracking contest between two powerful strikers of the ball.
Among the women, a friendly yet highly anticipated clash between Serena Williams and Naomi Osaka awaits the fans in the afternoon session on Day 1. Then in the evening, the locals will get a glimpse of their favorite Ashleigh Barty as she takes on former World No.1, Simona Halep.
Needless to say, this event will also act as a warm-up event for all the top stars involved ahead of opening Grand Slam of 2021; which promises to be a grueling contest.
Also Read: Australian Open 2021: All you need to know about the Rectractable Roof system in Melbourne