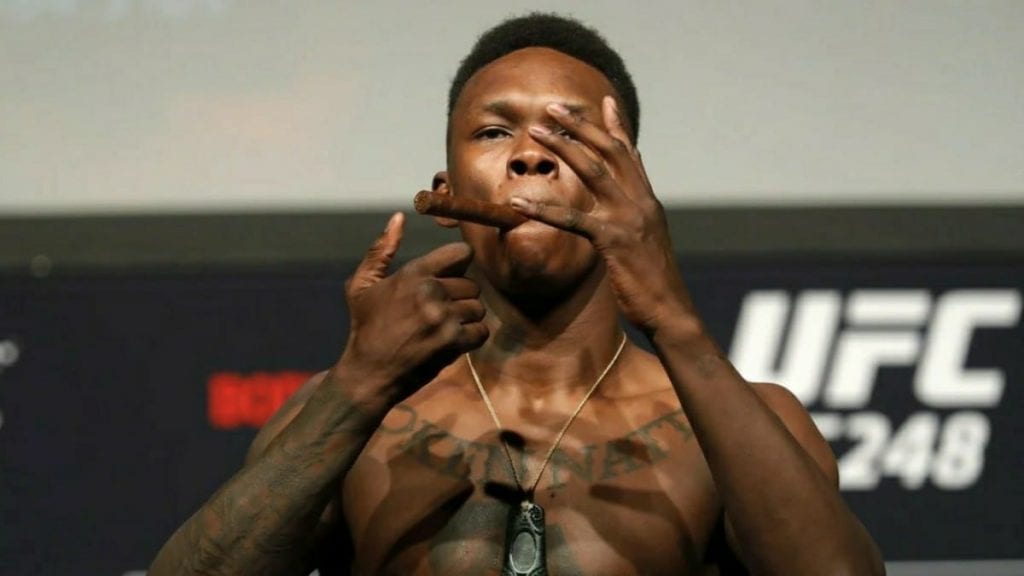 Israel Adesanya demolished Paulo Costa at UFC 253, winning via knockout in only the second round. In doing so, Adesanya reigned as the undisputed king of the middleweight division and is set to make his light-heavyweight debut in a title fight against Jan Blachowicz. However, the ghosts of the past still seem to be haunting his opponent – Paulo Costa. Costa recently claimed that he had overdrunk the night before the fight against Izzy (an entire bottle of wine), adding that he had also fought with a hangover.
Speaking about this in a recent interview with MMA Junkie, Israel Adesanya didn't sound amused with Costa's claims. He advised his Brazilian counterpart to 'accept the fact that he lost' and 'swallow his ego'. He also revealed that such a mindset will never be helpful in the long run.
''The Skinny Clown' whooped his ass badly then double-tapped him twice'
Adesanya was quoted as saying, "That's just funny. There's certain things I've done before some of my fights in the past where I learnt my mistakes, but I went in and got my job done. Some people aren't cut out for that lifestyle."
He continued, "I'll tell you one thing: The best thing to do in his position is accept the fact he lost. He got his ass whooped. The fact that he keeps trying to make all these excuses, it's only going to do him worse in the long run. He's making excuses because his ego can't handle the fact that 'The Skinny Clown' whooped his ass badly then double-tapped him twice."
Finally, he had a piece of advice. He said, "Just swallow your ego. You got your ass whooped. Get back to the drawing board and reassess your whole game. You can't just rest on that because if you do – this is my advice – you'll never get far in life, or in this game."
Paulo Costa, just has to move on! He has an important fight coming up against Robert Whittaker on the 17th of April, later this year. The winner will get to cement his position as the number one ranked middleweight contender.
Also Read : Weili Zhang opens as clear betting favourite ahead of title fight against Rose Namajunas at UFC 261