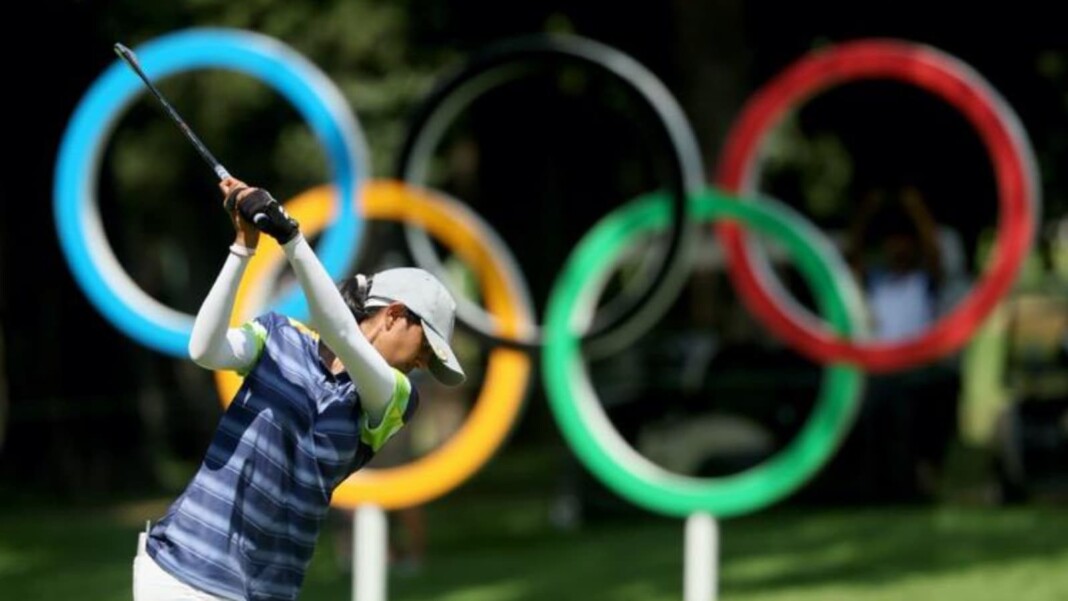 Aditi Ashok, the pioneer for women's golf in India has held onto the second spot after three days of competition in golf at Tokyo Olympics. She will be going into the last round, looking hopeful to finish strong if the last round takes place tomorrow. Aditi is currently the sole player who is in second place, just behind Nelly Korda, who is a favourite to win.
Ashok carded a three under 67 and was 12 under par during and after the third round. She shot five birdies against two boogies, and is three strokes behind the leader Nelly Korda, who has had an exceptional game of golf at Tokyo Olympics. Aditi had dropped down to fourth place after bogeys on the ninth and eleventh, but a series of fantastic reads resulted in birdies that allowed her to pull away from her opponents in third place.
Aditi Ashok Makes her Second Appearance at the Olympics at 23 years old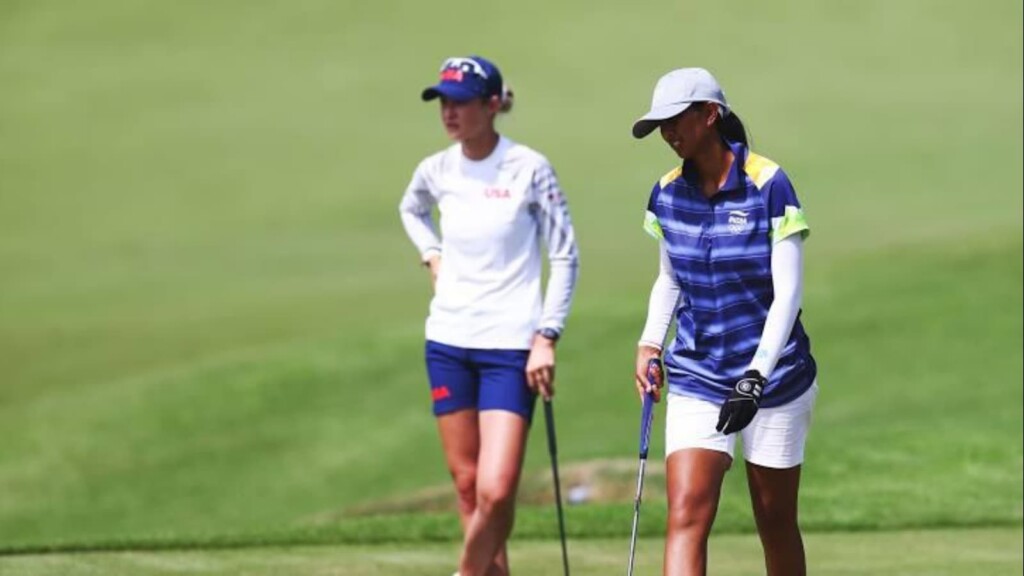 Aditi Ashok had an early start in her career, as she became the youngest and first Indian golfer to win the Lalla Aicha Tour School. She also became the first Indian to compete in the LGPA, and and finished eighth in the Louise Suggs Rolex Rookie of the Year standings. She was awarded Rookie of the Year in 2016 when she finished second in the order of merit in the Ladies European Tour.
Ashok made her debut at the Rio Olympics, where she tied for 42nd place at the age of just 18. She made her return to the Tokyo Olympics, as she looks to be in a strong position after three days of play.
The tournament however faces threat, as the weather conditions in Tokyo are predicted to be rough because of a tropical storm on Saturday and even Sunday. The organisers have scheduled to start play earlier then usual for the last day, and have kept a reserve day on Sunday for any emergency. They are hopeful of completing 72 holes, but if the weather does not permit, the competition will revert to 54 holes. This would mean that Aditi would win the silver medal behind Nelly Korda.
Also Read: "We dedicate this bronze medal to our Covid-19 frontline warriors" – Skipper Manpreet Singh gets emotional after Germany win at Tokyo Olympics