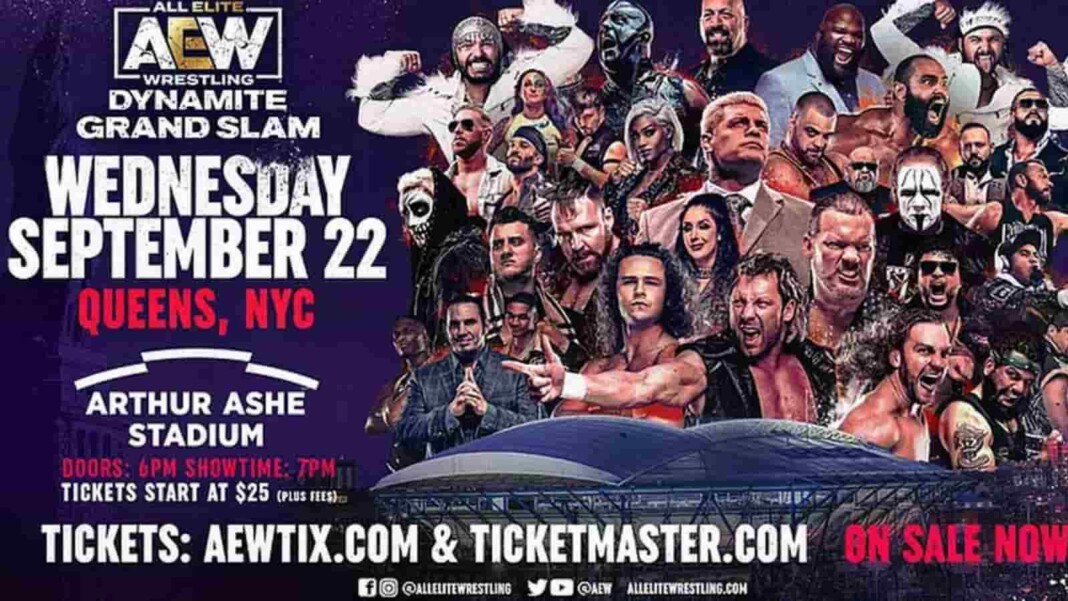 AEW Grand Slam will mark the debut of All Elite Wrestling in New York City. The event is scheduled to take place on September 22, 2021 and will broadcast on 22nd as a Dynamite special episode and on 24th as a Rampage special episode.
Here's AEW Grand Slam 2021 Spoilers, Preview, and Predictions:
AEW Grand Slam 2021 (Dynamite) Preview: Ruby Soho vs Britt Baker for the AEW Women's Championship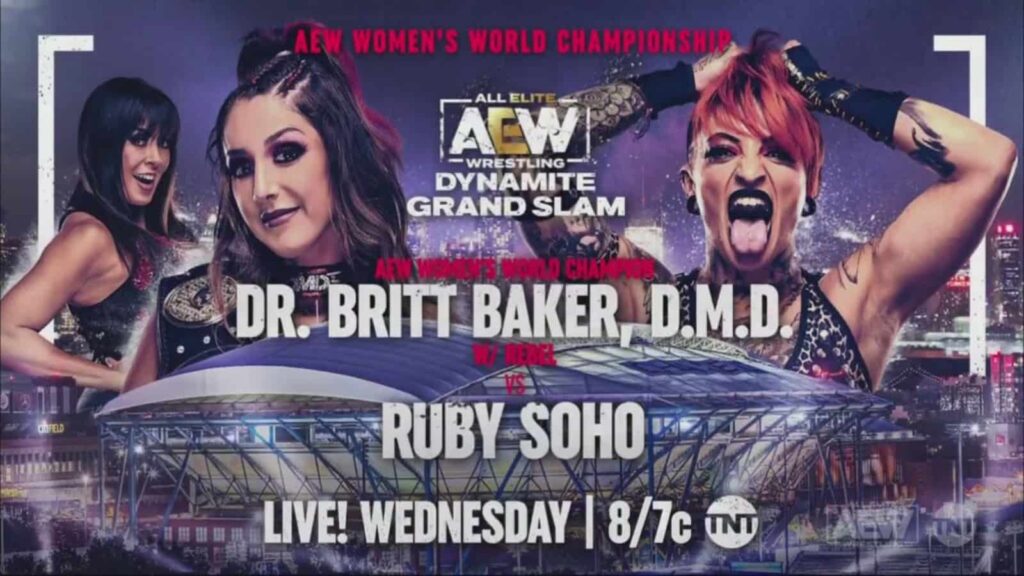 After her iconic debut in AEW, Ruby Soho has been very confident and has managed to get herself into the women's championship picture easily. Grand Slam 2021 could be the elevation of her career and the former WWE superstar could defeat Britt Baker to become the new champion.
Prediction: Ruby Soho def Britt Baker
AEW Grand Slam 2021 (Dynamite) Preview: Kenny Omega vs Bryan Danielson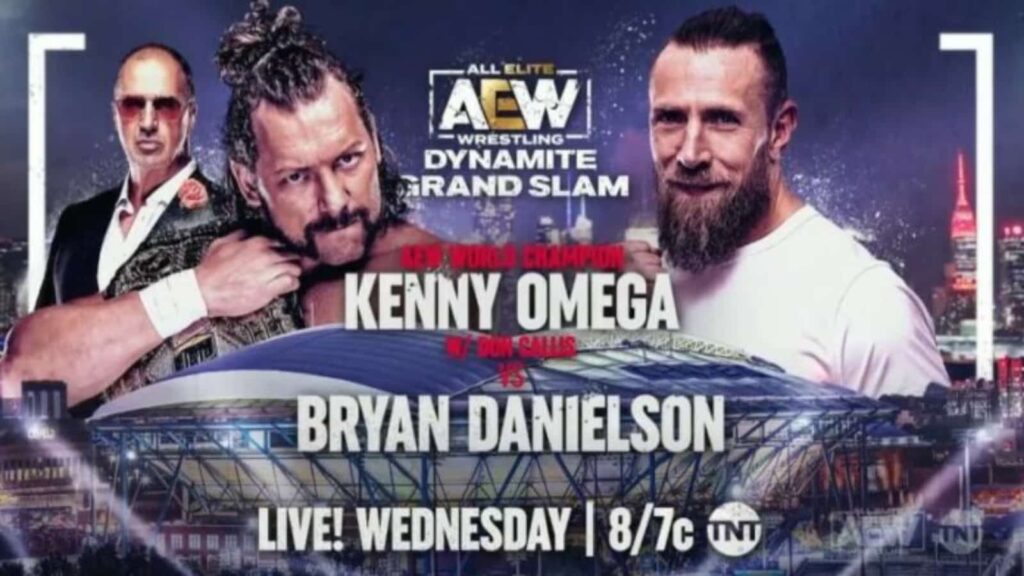 Having an iconic and legendary career in WWE, Bryan Danielson is already the favourite to win this match. Being his first match in AEW, it can be said that Kenny Omega will be competing at Grand Slam 2021 in a losing cause.
Prediction: Bryan Danielson def Kenny Omega
AEW Grand Slam 2021 (Dynamite) Preview: Malakai Black vs Cody Rhodes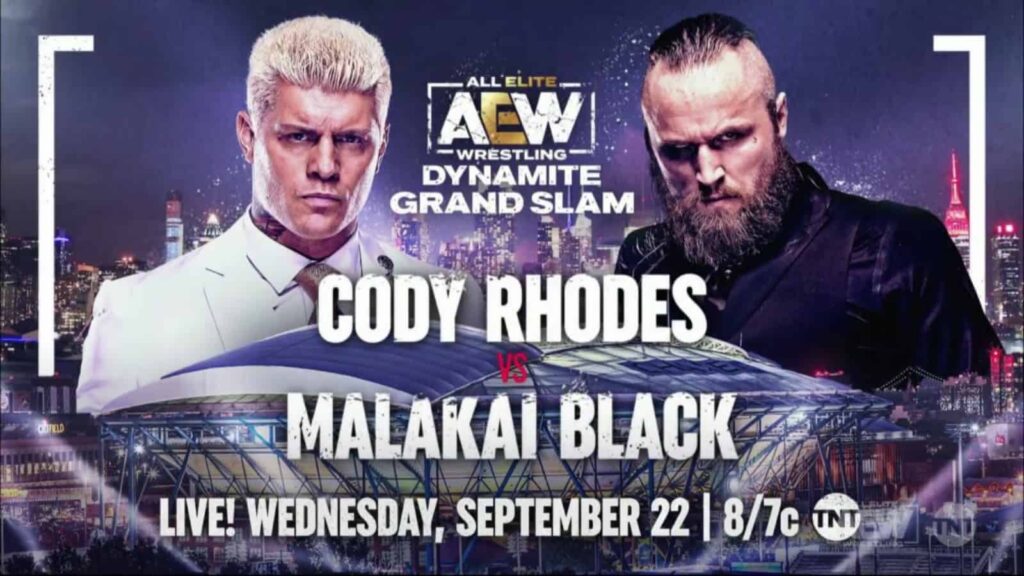 Malakai Black has gained a lot of popularity since his debut in AEW. His performances and recent segments have been show stealers which have been a major reason for his push. Cody Rhodes on the other hand has not been seen standing in front of Black much. So the favourite to win this singles match is Malakai Black.
Prediction: Malakai Black def Cody Rhodes
AEW Grand Slam 2021 (Rampage) Preview: CM Punk vs Powerhouse Hobbs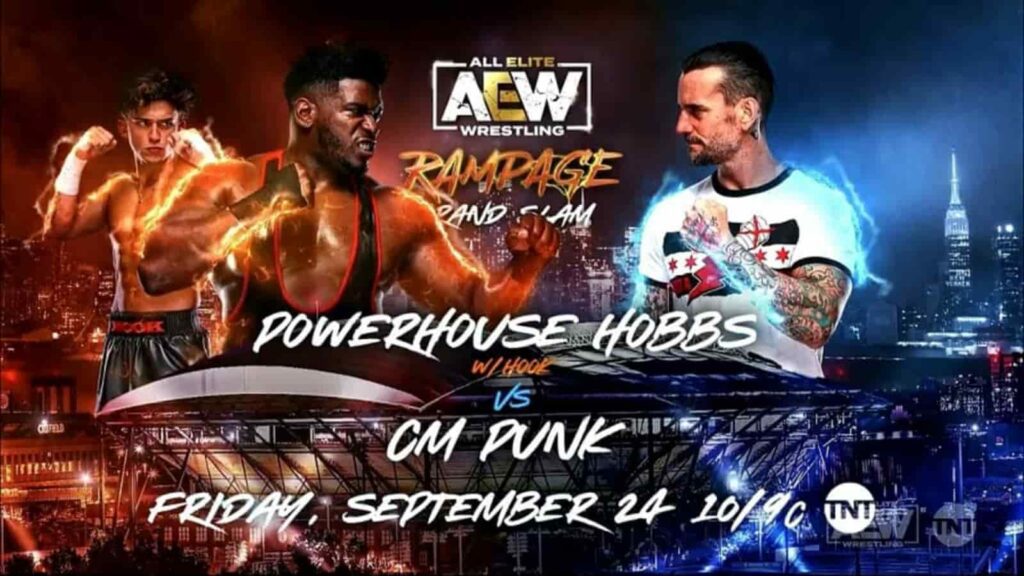 Being his second match after returning to wrestling, CM Punk has been very nervous but his performances have seen him fearless an dynamic. The Powerhouse Hobbs on the other hand have been provoking Punk for a long time now and Grand Slam 2021 could see Punk closing this rivalry for good.
Prediction: CM Punk def Powerhouse Hobbs