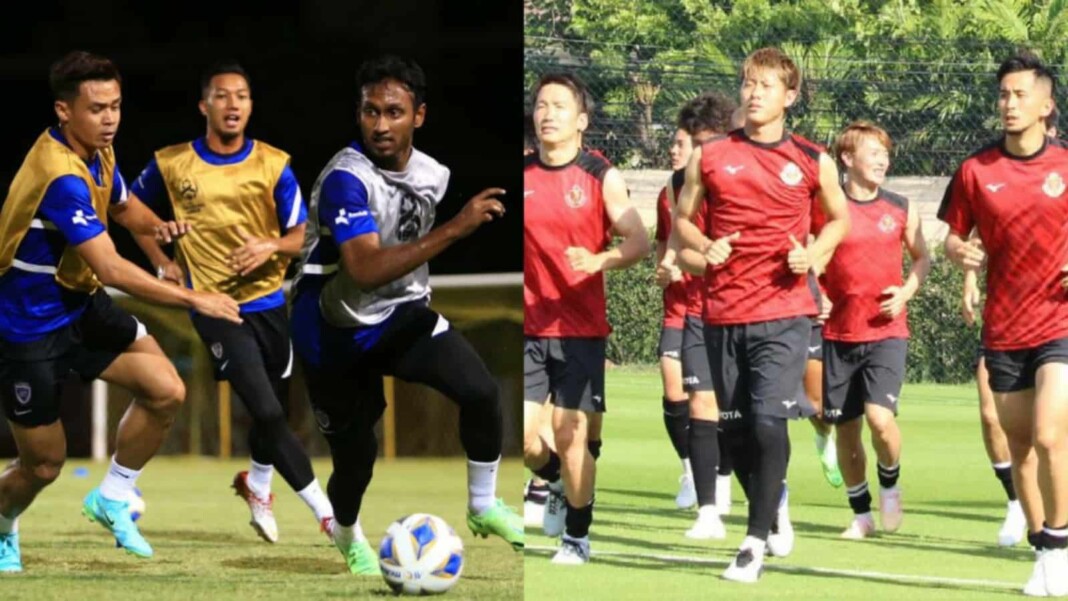 Nagoya Grampus will take on Johor Darul Ta'zim in the Group G match of AFC Champions League 2021 on 22nd June at Rajamangala Nationwide Stadium. Johor Darul Ta'zim and Nagoya Grampus will meet in the AFC Champions League for the first time, with both teams looking to get their campaigns off to a winning start.
JDT VS NGY Team Preview
Johor Darul Ta'zim
Johor Darul Ta'zim had won back-to-back Malaysian Super League games heading into their AFC Champions League match. We anticipate seeing a much revitalized Johor Darul Ta'zim in this game after more than a month of rest since their last game.
Since taking over the first team in August 2018, team coach Benjamin Mora has only lost once. The Mexican coach has managed to complete 20 games, winning 15 and drawing four.
Nagoya Grampus
Nagoya Grampus last competed in the continental tournament in 2012, when they were eliminated in the Round of 16 by Adelaide United of Australia. The Japanese team's best performance occurred in 2009, when they advanced to the semi-finals against Al Hilal SFC of Saudi Arabia, losing 8-3 on aggregate.
Massimo Ficcadenti, Nagoya's head coach, will be looking to keep Nagoya's flawless record of reaching the knockout rounds in each of their previous three visits intact.
JDT vs NGY: Head to Head
This contest will be the first-ever between both teams.
Recent Form
Johor Darul Ta'zim: WLDWW
Nagoya Grampus: WDLDW
Match Details
Match Name: Johor Darul Ta'zim vs Nagoya Grampus
Date: 22nd June
Timing: 7:30 PM IST
Venue: Rajamangala Nationwide Stadium
Squads to choose from
Johor Darul Ta'zim
La'Vere Corbin-Ong, Ramadhan Saifullah Usman, Matthew Davies, Syamer Kutty Abba, Syazwan Andik, Arif Aiman Hanapi, Syafiq Ahmad, Haziq Nadzli, Mauricio, Aidil Zafuan, Farizal Marlias, Akhyar Rashid, Fadhli Shas, Gary Robbat, Izham Tarmizi, Nazmi Faiz Mansor, Safawi Rasid, Kunanlan Subramaniam, Azrif Nasrulhaq, Fazly Mazlan, Adam Nor Azlin, Natxo Insa, Kumaahran Sathasivam, Leandro Velázquez, Afiq Fazail, Bergson, Fernando Rodríguez, Gonzalo Cabrera, Hariss Harun, Ahmad Hazwan Bakri, Feroz Baharudin, Amirul Husaini Zamri, Adib Zainudin
Nagoya Grampus
Mitch Langerak, Tsubasa Shibuya, Yohei Takeda, Daiki Mitsui, Yuichi Maruyama, Shinnosuke Nakatani, Kazuya Miyahara, Haruya Fujii, Yasuki Kimoto, Ryoya Morishita, Yutaka Yoshida, Shumpei Naruse, Akira Yoshida, Takuji Yonemoto, Kazuki Nagasawa, Hiroyuki Abe, Sho Inagaki, Ryotaro, Ishida, Shunto Kodama, Haruki Yoshida, Yoichiro Kakitani, Ryogo Yamasaki,, Gabriel Xavier, Yuki Soma, Mateus, Manabu Saito, Naoki Maeda, Koki Toyoda
Probable Playing XI
Johor Darul Ta'zim
Adam Nor Azlin, Izham Tarmizi, Syazwan Andik, Haziq Nadzli, Aidil Zafuan,
Fazly Mazlan, La'Vere Corbin-Ong, Farizal Marlias, Kunanlan Subramaniam,
Azrif Nasrulhaq, Matthew Davies
Nagoya Grampus
Yutaka Yoshida, Yuichi Maruyama, Yohei Takeda, Ryoya Morishita, Daiki
Mitsui, Tsubasa Shibuya, Yasuki Kimoto, Haruya Fujii, Mitch Langerak,
Kazuya Miyahara, Shinnosuke Nakatani
Key Players
Johor Darul Ta'zim: Azrif Nasrulhaq, Farizal Marlias, Izham Tarmizi
Nagoya Grampus: Tsubasa Shibuya, Shinnosuke Nakatani, Yuichi Maruyama
Dream11 Team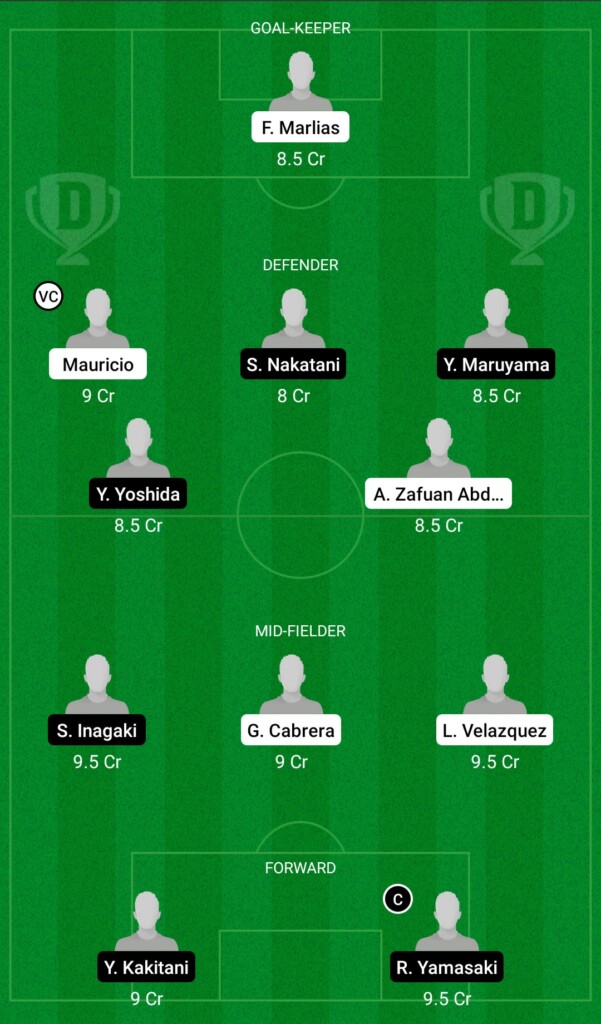 Farizal Marlias, Shinnosuke Nakatani, Yuichi Maruyama, Yutaka Yoshida, Mauricio (VC), Aidil Zafuan, Gonzalo Cabrera, Leandro Velazquez, Sho Inagaki, Ryogo Yamasaki (C), Yoichiro Kakitani
Final Prediction
The match between Johor Darul Ta'zim and Nagoya Grampus is expected to be a close one with the game ending in a 2-2 draw. Both the teams have a formidable lineup and are capable of doing extraordinary things.
Please Note
The aforementioned JDT Vs NGY AFC Champions League 2021 Dream 11 Prediction, JDT Vs NGY AFC Champions League 2021 Final Prediction, JDT Vs NGY AFC Champions League 2021 Top Picks are based on our in-house analysis. However, this does not guarantee a positive result.