AJ Style, before making his move to the WWE, was already a critically acclaimed wrestler. Thus, the move made more sense, and Styles' debut in the organization was much awaited by WWE fans across the world. AJ Styles had performed for years in TNA (now IMPACT Wrestling), which saw him make his mark as one of the world's best in-ring talents.
While his 12-year run in TNA helped a smaller audience to figure out his worth, it was only when he went to New Japan Pro Wrestling in 2014 that he enjoyed worldwide fame as a wrestler. During his brief tenure at NJPW, the superstar filled in as the leader of Bullet Club when Finn Balor signed for WWE in 2014.
AJ Styles spotted in throwback picture with AEW star Kenny Omega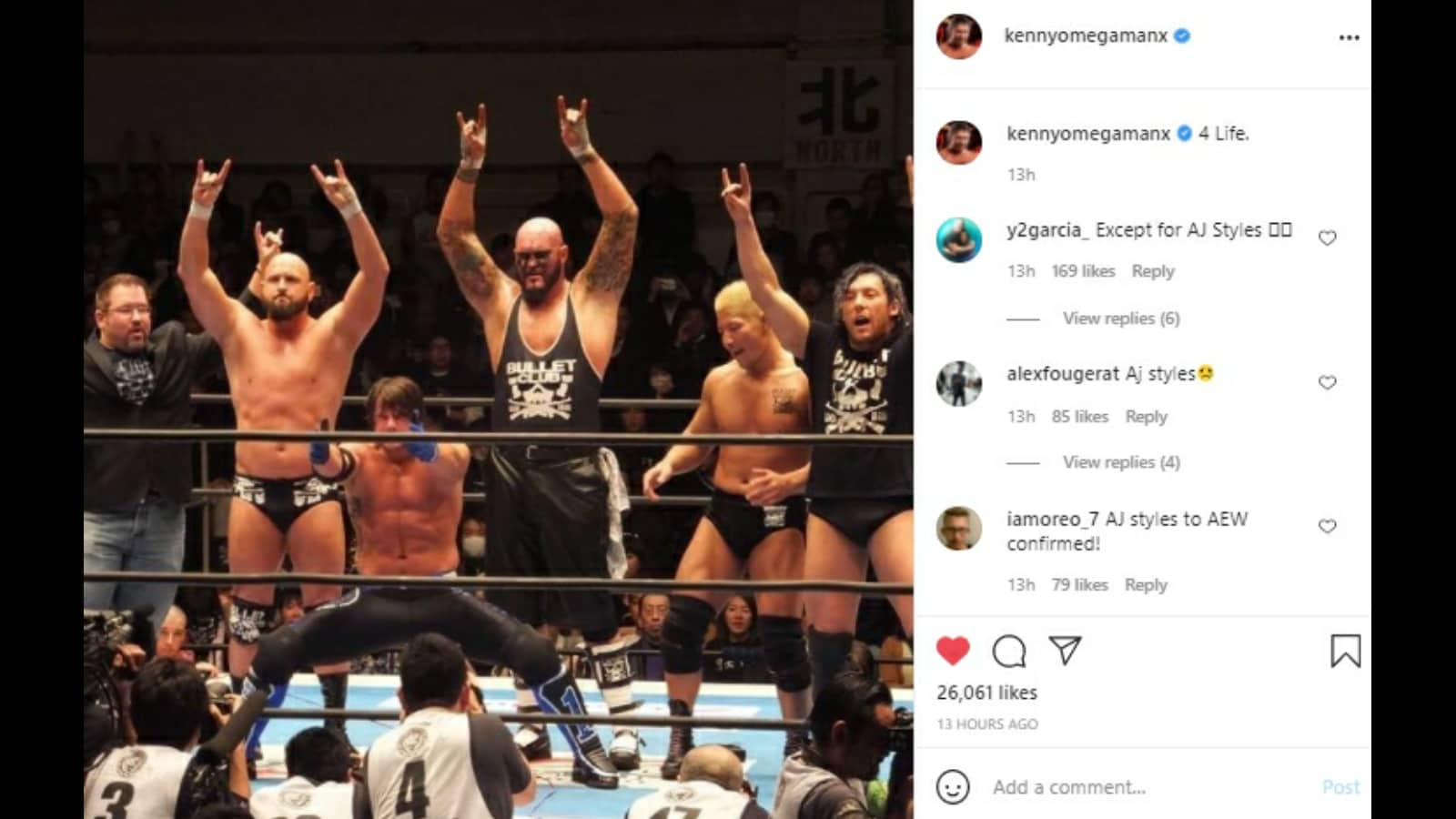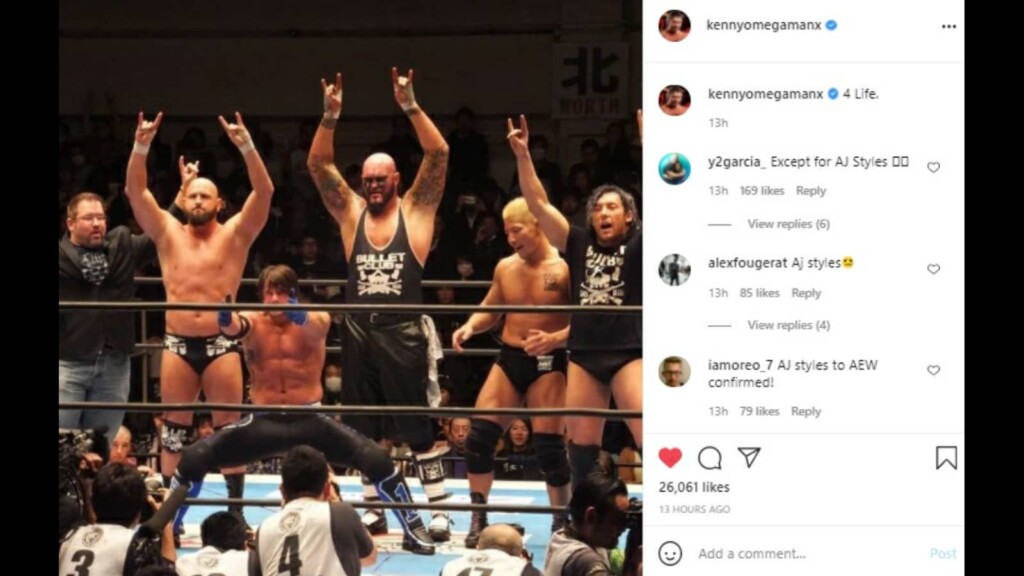 Though it has been years since Styles parted ways with New Japan Pro Wrestling, it seems he had made some good relationships out there and one of them is with AEW star Kenny Omega. Omega, who is also a former Bullet Club member, took to Instagram on Tuesday to share a throwback photo with the current WWE superstar. Omega captioned the picture "4 Life" that also included Karl Anderson, Doc Gallows, Yujiro Takahashi, and Scott D'Amore which underlines the bond that the two friends share to date. Now, out of all the men in the photo, only Yujiro Takahashi is associated with Bullet Club.
During his time at NJPW Styles had some deadly feuds with the likes of Kazuchika Okada, Hiroshi Tanahashi, Tetsuya Naito, and Shinsuke Nakamura, among others, that made him climb the ladder as a wrestler while the brand was experiencing a global surge as far as popularity is concerned. And it could not have been a better time for WWE to rope in Styles for the good of the organization.
And at the 2016 Royal Rumble, the WWE universe witnessed AJ Styles making his debut at number three and the first WWE superstar he confronted was none other than Roman reigns. Both Omega and Styles went on to enjoy successful careers since their Bullet Club days. Styles is currently one half of the WWE RAW Tag Team Champions with Omos while Omega is a world champion in three different promotions simultaneously. He holds the AEW World Championship, the IMPACT World Championship as well as the top prize in Lucha Libre AAA Worldwide.
Also Read: AJ Styles is fond of this wrestler and appreciates him