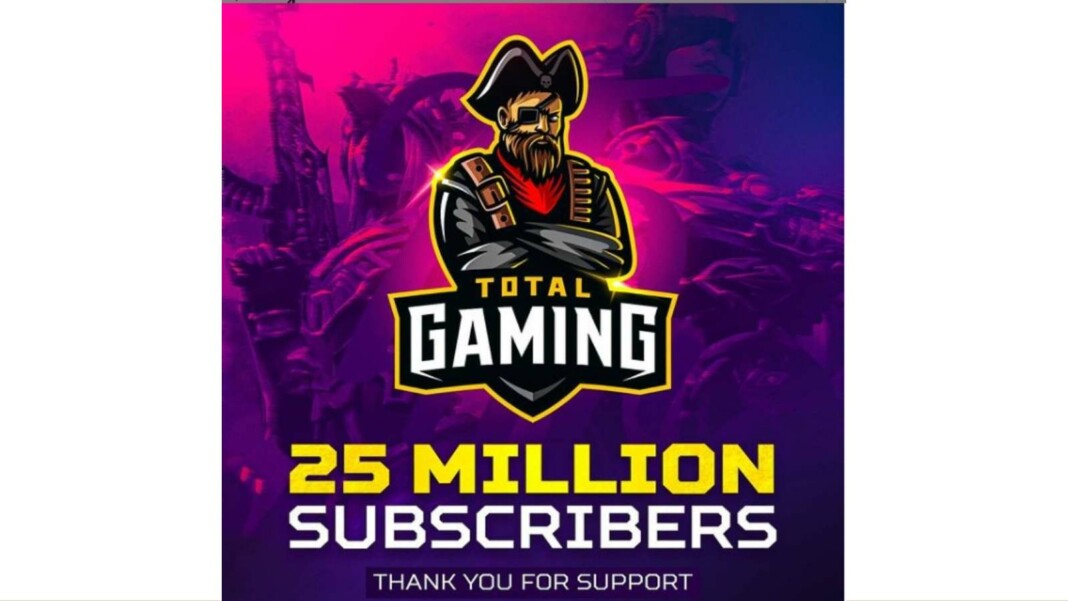 Ajay, otherwise popularly known as Ajjubhai has become the first Indian Gaming YouTuber to achieve a 25 Million Subscribers mark on his 'Total Gaming' YouTube Channel. Ajjubhai has come a long way and his channel is the top-most subscribed channel in India also at a global level.
Ajjubhai! Who does not know his name in the Indian Free Fire Community? Free Fire is a very popular game and naturally many players flock around the title to play. He is the most prominent personality in the Indian Free Fire community. Total Gaming streams Free Fire Live along with other PC games like Minecraft, GTA V online and Assasin's Creed Valhalla. His channel has playlists of Free Fire Tips and Tricks, High-rank Tier Gameplay alongside the PC games Series. He also plays several other games on his channel.
Ajjubhai (Total Gaming) YouTube Channel hits 25 Million Subscribers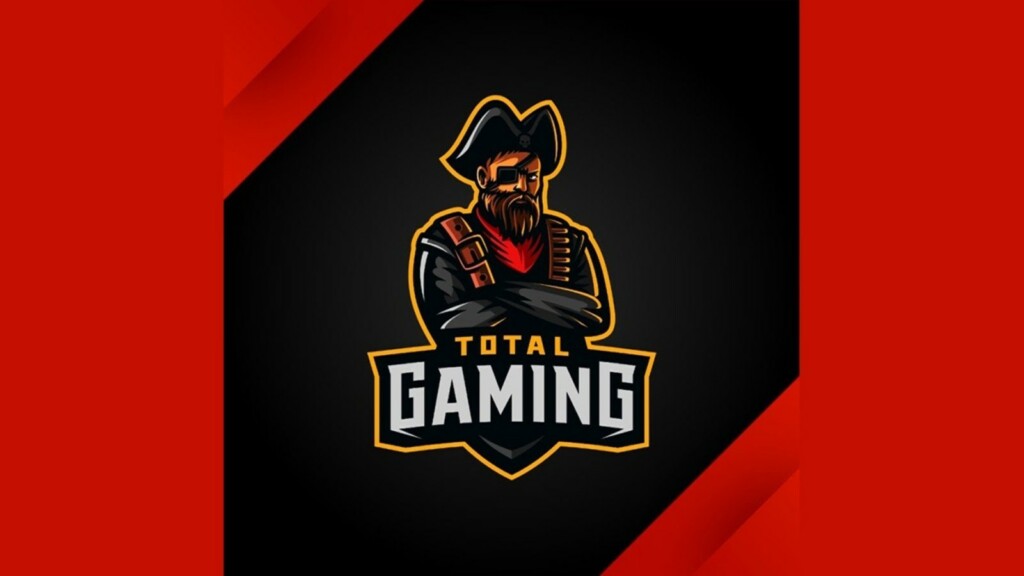 Ajjubhai's achievement sets a new record on YouTube Gaming Community and in the eSports scene. Moreover, Ajjubhai owns a professional Free Fire eSports clan named Total Gaming Esports. It is a competitive lineup of Free Fire and they had participated in several tournaments conducted by Free Fire. As per Liquipedia, the current lineup of TG eSports is:
FozyAjay – Ajay Sharma
Mafia bala – Vora Hitkumar Nilesh
Mafia – Daksh Garg
DELETE – Narai Yadav
Read More: Frontal Gaming vs Dev Alone Who Has Better Stats In Free Fire In June 2021?
About Total Gaming YouTube Channel
Ajjubhai has joined YouTube on October 9, 2018, and his Bio states that he is a Complete Indian Gamer With Hindi Commentary. The first video on Total Gaming Channel dates back to December 2, 2018, which had 1.3 million views. Since then, the popular creator has been active on YouTube and till today, the channel has a total of 1,357 videos (at the time of writing).
Following the PUBG Mobile ban in India, the gamer's channel has seen a massive upsurge and growth on his channel. With multiple successive events, the Gamer has become the First Indian Gamer to hit the 25 Million Subscriber mark on his channel. The channel is also the most-subscribed Free Fire Gaming channel even without revealing his face. The overall views on his channel are so close to the 4 billion milestone.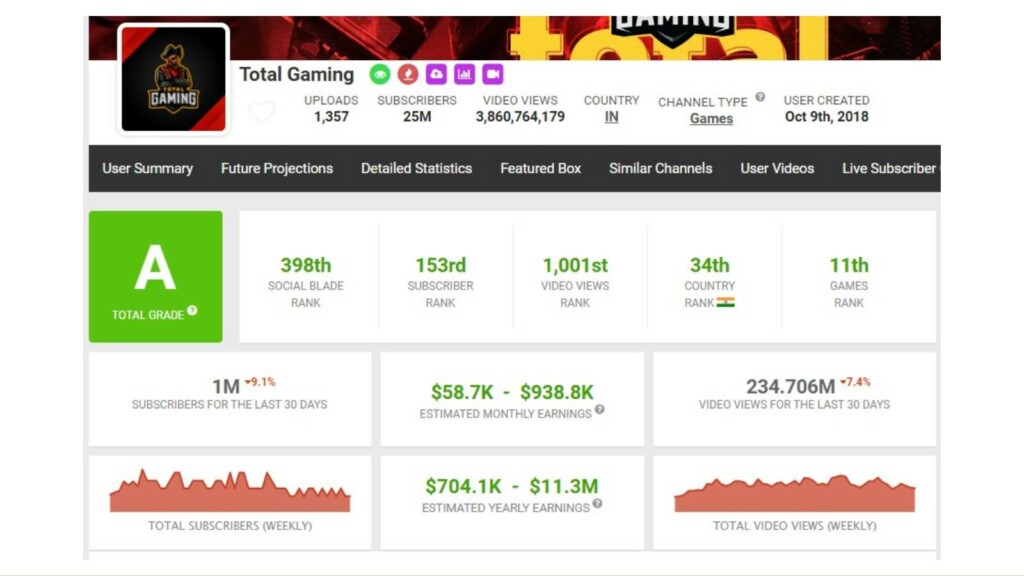 In the last 30 days, the channel has collected 1 million subscribers and 234.706 million views as well. According to Social Blade, his estimated monthly earnings are between $58.7K – $938.8K. The gamer's estimated yearly earnings are between $704.1K – $11.3M.
Click here to visit his channel.
Ajjubhai is overwhelmed to be a part of this big achievement and he has expressed his words over his impeccable achievement on Instagram. The post reads:
"Thank You itna Support Karne ke liye without face reveal 25 million subscribers family ho sakta he aesa sapne me bhi nahi socha tha but ab kya bolu samaj nahi aarahahe ek or bar sabko thank you aese hi support karte rehna."
See the video below how Total Gaming has risen to the position that where he stands today:
Ajjubhai's Social Media
---
Also Read: Free Fire Mythos M60 Incubator: All you need to know