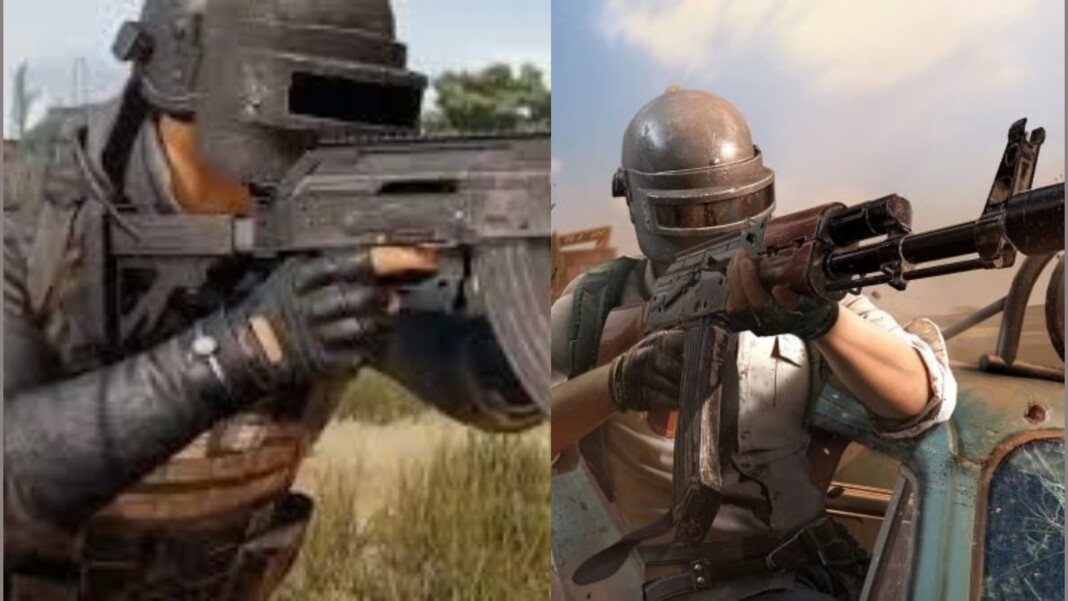 AKM and M762 are one of the highly anticipated weapons in Battlegrounds Mobile India as they are lethal when it comes to close range combats. If these weapons are used tactfully, then players can even wipe out a whole squad. This article makes a detailed comparison of AKM vs M762.
Battlegrounds Mobile India has tons of weapons for the players to choose from. They range from nominal weapons such as Pan, Pistol to highly powerful weapons such as Bolt-Action Sniper Rifles. Among these weapons, the most preferred weapons by the players of BGMI is the Assault Rifle weapon. AR category weapon is further divided into many weapons which have varied damage capacity, recoil etc. The latest addition to the AR category weapon is ASM Abakan which was brought in the 1.5 update. However, when we talk about close range, players are often confused whether they should go with AKM or M762.
The comparison made in this article will help you to know which weapon to choose to grab that 'Chicken Dinner'.
Battlegrounds Mobile India: AKM vs M762
Damage Capacity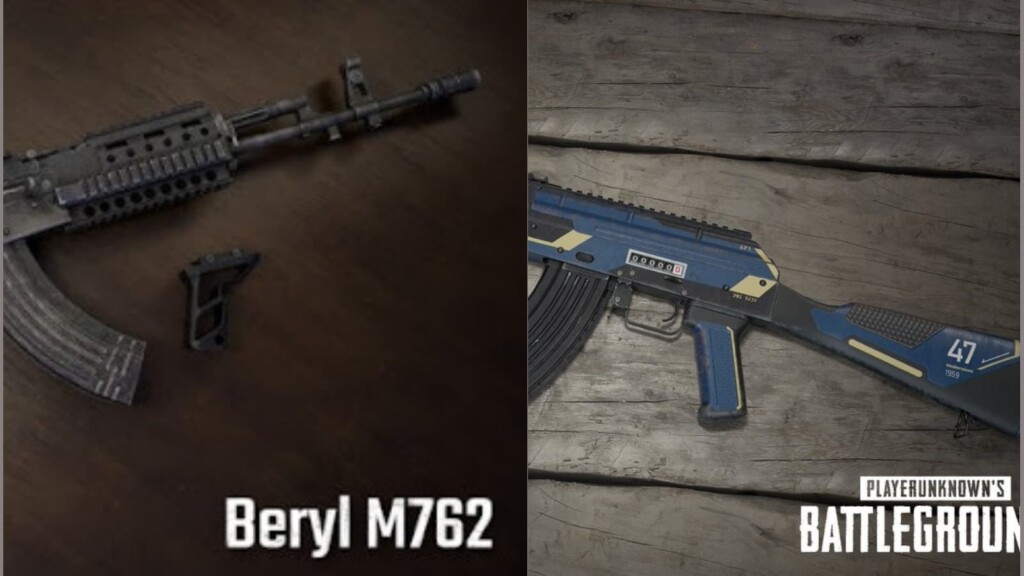 AKM provides a base damage of 47 whereas Beryl M762 provides a damage of 46. As we can see that the difference between their damage capacity is negligible, both these weapons are highly effective when it comes to close range combats. However if players are focusing on inflicting more damage and finish the enemy quickly, they can choose AKM.
Related: Battlegrounds Mobile India: M249 vs MG3 Which gun is better in BGMI ?
Fire Rate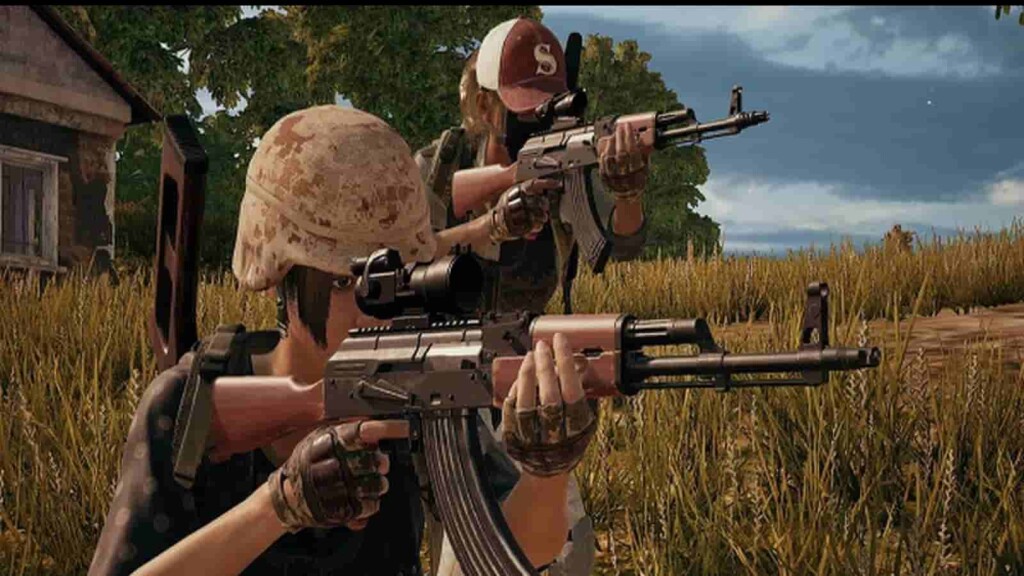 AKM can fire up to 600 rounds per minute whereas M762 can fire up to 698 rounds per minute. If we convert their fire rate into seconds then AKM can fire upto 10 bullets per second whereas M762 can fire up to 11 bullets per minute. So we can say that M762 gives the compensation of its relatively low damage with more bullets per second. Both the guns support Automatic as well as Single firing mode. However, M762 also gives an option for burst firing mode.
Recoil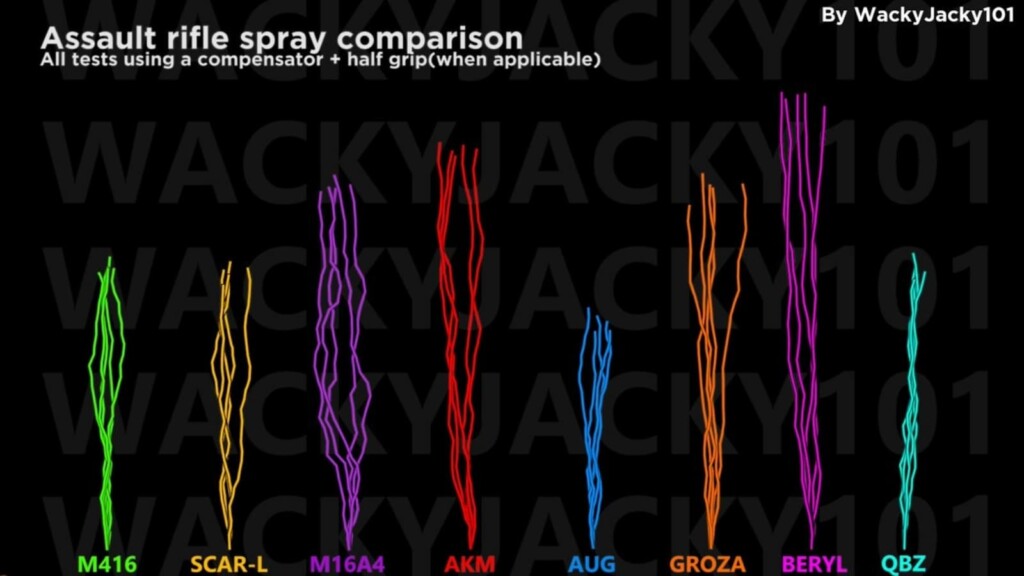 Beryl M762 has a higher recoil in Battlegrounds Mobile India compared to the AKM weapon. However, it takes lower time for M762 to knock out an enemy so players can use this weapon in close range combats. Players can also use AKM weapon in single firing mode if they're willing to take a long range combat.
Attachments
Both the weapons can equip 40 bullets with extendend mag. Players can decrease the recoil of these weapons to a certain extent by equipping different attachments. M762 can equip up to 4 attachments, the best of them are compensator, angled grip, Extended Mag & Red dot sight. The angled grip might help to control the recoil of M762. AKM, even after equipping compensator remains a weapon with high recoil.
Upon overall comparison, it can be concluded that, Beryl M762 is the best option for close range combats in BGMI, as it has a significantly low recoil than AKM and can fire more bullets per second. Both the guns are easily available but players should keep a secondary weapon which has a low recoil such as Scar-L or M416.
Also Read: Krafton Extends BGMI India series 2021 registration date