Dillian Whyte extracted revenge on Alexander Povetkin in his Rumble on the Rock rematch. Whyte claimed that he just had to land the punches flush on Povetkin this time round; which he had failed to do the last time they met. Defeat for Povetkin – might even see the Russian retiring from the sport.
Right from the ring-walk Whyte oozed confidence, as he paid tribute to his hero – the recently deceased Marvin Hagler. From the word go, Whyte connected with some hefty blows, terrorizing Povetkin. Whyte lived up to his nickname – 'The Body Snatcher'.
Dillian Whyte back among the heavyweight elites?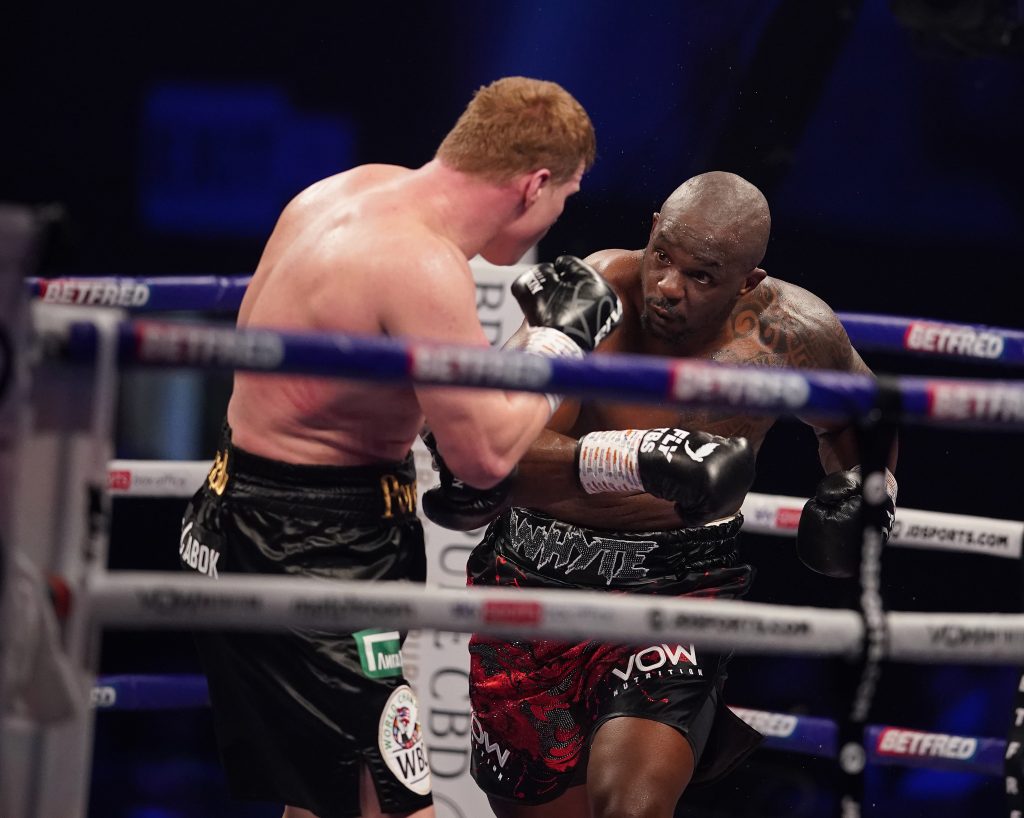 Round 1 :
Dillian Whyte looked fluid throughout the round. He landed quite a lot of blows to Povetkin, who seemed very unstable and off-beat. Then he followed it up with a clean body shot, as Povetkin stuttered.
Round 2 :
Povetkin found his feet a bit in this round, even as Dillian Whyte kept landing some clean jabs and straight right hands. Povetkin sporadically connected with a few body shots. Towards the end of the round, there was some wild swinging from Dillian. Another good round for Whyte.
Round 3 :
Dillian Whyte kept getting sharper as the rounds progressed. He kept his momentum going. He landed some big right hands, as Povetkin tried to do the same. He ended the round with a neat jab, followed by a big right hand.
Round 4 :
Whyte started off with some massive punches. He struck Povetkin with two huge right hands, completely rattling him. However, Povetkin fought back. Whyte then kept Povetkin in check with his jabs. And with almost 40 seconds left on the clock, landed a massive punch, as he stuttered and fell on the ropes, unable to beat the count. Massive win for Dillian Whyte!
Whyte is back among the heavyweight elites!
Also Read : Glover Teixeira says Jon Jones can ease past Stipe Miocic, but will find the going tough against Francis Ngannou!
Also Read : After this plays out, he's probably next in line' – Dana White's reply to a dejected Justin Gaethje