The UFC Featherweight champion Alexander Volkanovski was booked to face the number one contender Brian Ortega at UFC 260. But unfortunately just a week before the fight Volkanovski found positive for COVID and got ruled out of his fight.
Alexander Volkanovski's situation got worse and he got admitted to the hospital. With the featherweight champion looking at a longer recovery time, the promotion isn't able to book a quick turnaround fight between both.
But UFC made an announcement that Alexander Volkanovski and Brian Ortega will coach against each other at The Ultimate Fighter. In his latest interview with Helen Yee, Volkanovski talked about his experience.
He says, "It was a little bit of a shock, I was planning on how I was gonna get home, waiting for the negative COVID tests and whatnot so I could get home, and then literally while that was happening we got wind of the TUF house and were like, 'Alright'."
"Then before we knew it, it was locked in so I was like, I guess I'm here to stay. It's gonna be good fun. I cannot wait to go out there. I love being in front of the camera so four, five weeks, however long it is in front of the camera, it's gonna be good."
"I'm looking forward to it. It's gonna be good banter. Obviously, a lot of knowledge and I just can't wait. To be honest, I got wind of it restarting and all that type of stuff and I didn't think too much about it,"
"Obviously while I'm fighting I'm just worried about that and then obviously I had COVID and just worried, 'How do I get home?' and didn't think of it, and then literally they just bring it up and I was like, 'Oh man.' It was a complete surprise. I did not expect that."
Alexander Volkanovski is focused on Ortega right now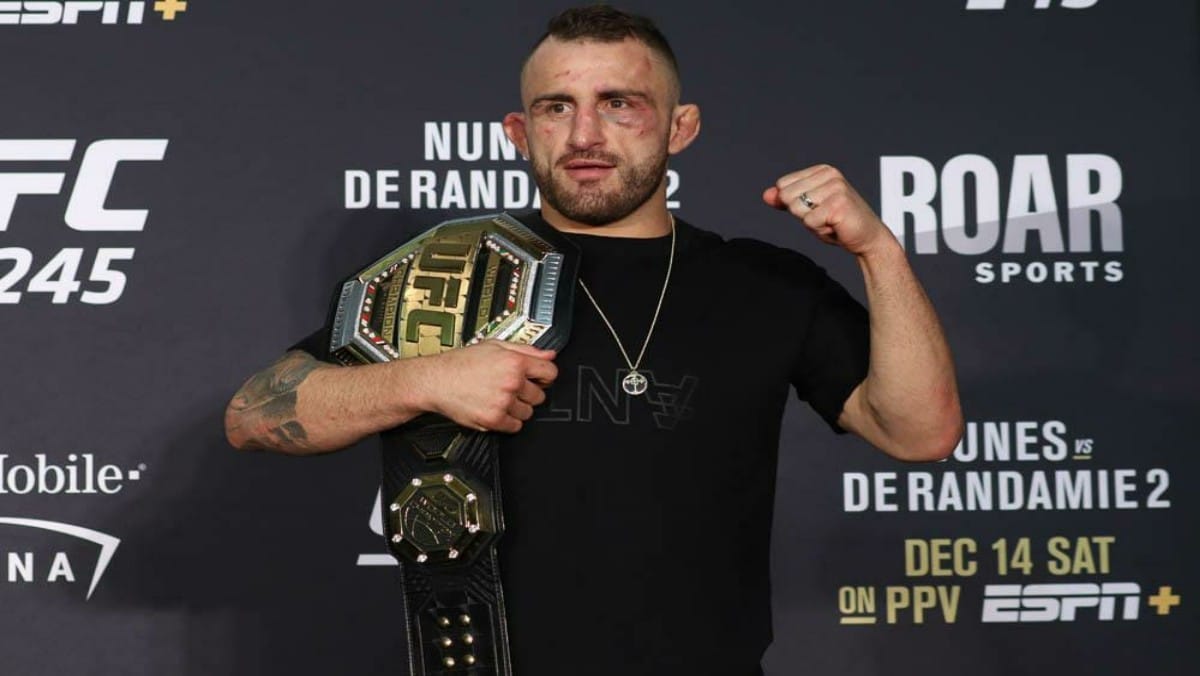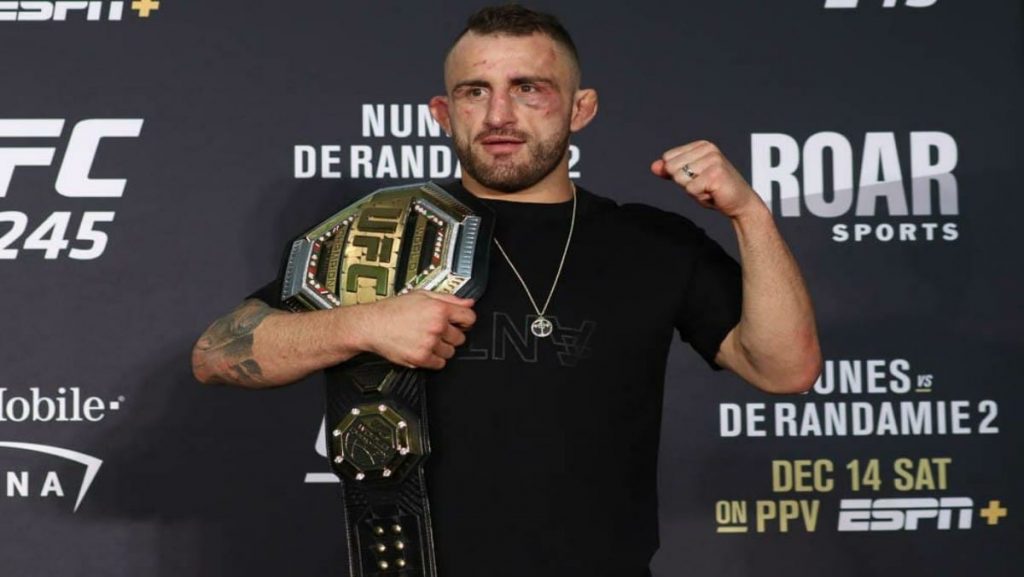 The former UFC Featherweight champion Max Holloway gave the best performance of his career against Calvin Kattar in January and Volkanovski knows he'll be facing Holloway next if he defended his title against Ortega.
Right now he is only focused on 'T City'. Volkanovski added, "Right now, it's not important because I've got to focus on Ortega, I've got to give Ortega the respect that he deserves by knowing that he's in front but at the same time, every time I do an interview I'm obviously getting asked about it, everyone's still talking about it."
"So everyone will want that fight, that fight will always be there and it's always gonna be a big fight. Again, I always say I'm not scared of no one so even though I am 2-0 against him, obviously that the last one was a close one and people want to see it again, so I'm sure it will happen."
"Right now I've got Ortega to worry about and I'm sure once that all happens and the UFC throws some decent money, we can all make some money and we can make that fight happen. But right now, Ortega, I've got you on my mind and that's it."
Also Read: "A donation, not a debt," Dustin Poirier blames Conor McGregor for not paying the promised amount to his charity, Conor responds.
"The fight is off btw. I'm going to fight someone else on the 10th," after a series of back-and-forth Conor McGregor vs Dustin Poirier 3 is off.