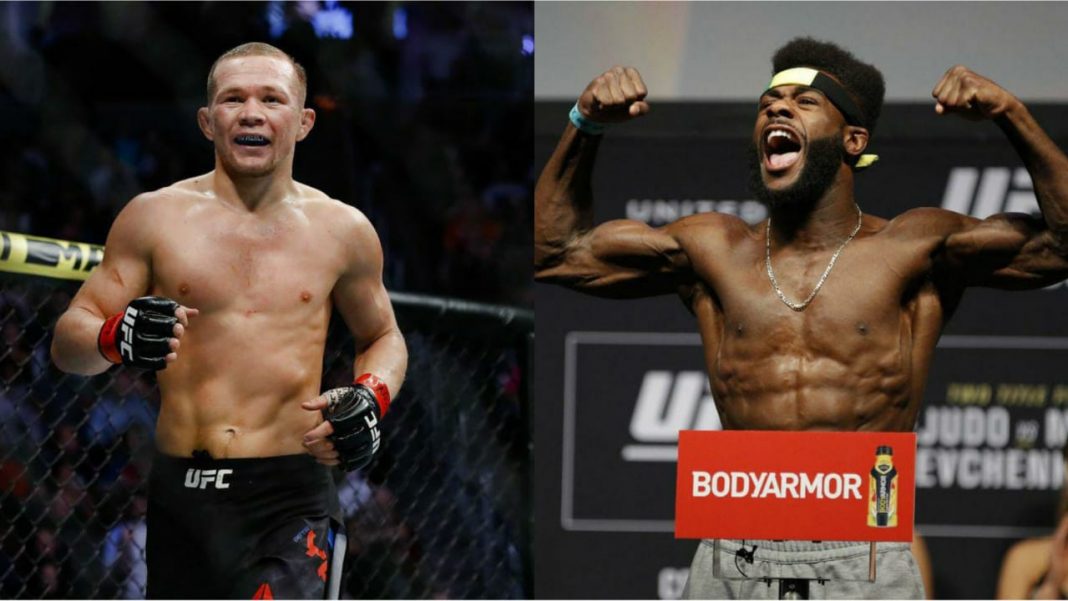 The bantamweight title fight between Petr Yan and Aljamain Sterling is one of the most highly anticipated matches of the night. This is Petr Yan's first title defense and Aljamain is all ready to make it his last title defense.
There is a lot of bad blood between both of these fighters and Sterling believes he should have fought already for the title and he doesn't believe Yan is the true champion of the division. In his latest interview with MMA Fighting, Sterling says,
"I do think he has to legitimize himself and he has to beat me, I can't see anybody else who can do that for him. I've beaten just about everybody in this weight class or fought everybody in this weight class just to get to this position."
"I've had 13 UFC fights, this is going to be my 14th fight, finally getting the title shot. He's had seven fights and the guys he's fought, in terms of the caliber of opponents, I've been in that top five gauntlets for quite a bit now."
"He's only fought Jimmie Rivera, you could say Jose Aldo — Jose Aldo is a tough dude — but fighting a guy who has a loss in the division for the title doesn't make a whole lot of sense. Cory Sandhagen and myself were ranked higher than him and I would argue that we had better resumes."
"Cory beat Raphael Assuncao, I had just beaten Pedro Munhoz, who had just knocked out the former champion Cody Garbrandt. I was pretty bummed out about that but here we are again,"
"I think he might have just needed more time to prepare. He might have been a little bit worried about something. From what I'm understanding, these personal issues that he pulled out for aren't the case and it's more for lack of confidence going into the fight with his training."
Sterling is still sore about Yan pulling out his name last time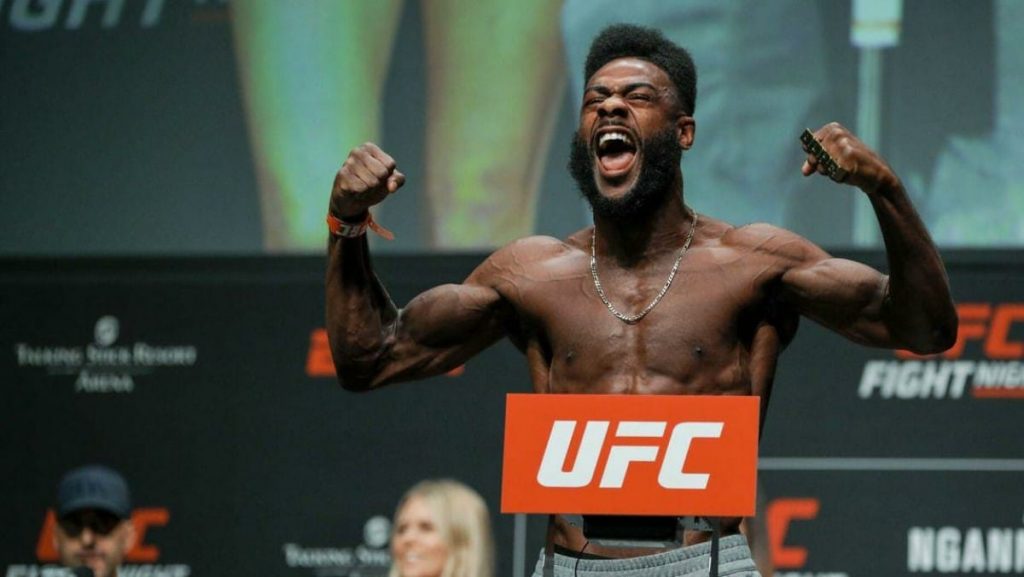 Aljamain Sterling and Petr Yan were originally booked to face each other at UFC 256 in December. But Yan pulled out his name due to unknown reasons and Ajio is still sore about it.
Sterling added, "I think his manager Danny Rubenstein had done some interview saying and pretty much alluded to that he didn't have the proper training, He didn't have the training partners or his coaches to oversee everything that he was doing or something like that."
"He's at American Top Team now and I think it just came down to him not having adequate training partners and maybe the one boxing coach that's down there at ATT with him."
"I don't know how much of the boxing is going to help in terms of the wrestling. Hope his wrestling coach can help him get off of his back. But we'll see. I smell a lot of bullsh*t."
"Only Petr Yan knows why he actually pulled out, I actually DM'd him like 'bro, the UFC told me you're injured, here you are posting videos,'"
"I gave him one of those emojis with the flat eyes kind of like what are you doing? This makes no sense. He said he really wants to fight me and we will fight and I said I really want to fight you, too."
"I know he's a bad dude. But at the end of the day, he's beaten up a lot of old men and he has to beat a young lion still, I think for him he wants to prove this more than anything and I think that's his driving factor. To prove he really is the champion."
"For me, it's to prove he's been the paper champ this entire time and the real champ was the guy who fought Cory Sandhagen and finished the fight in under two minutes."
Also Read: Daniel Cormier fires back at Jon Jones on Twitter spat