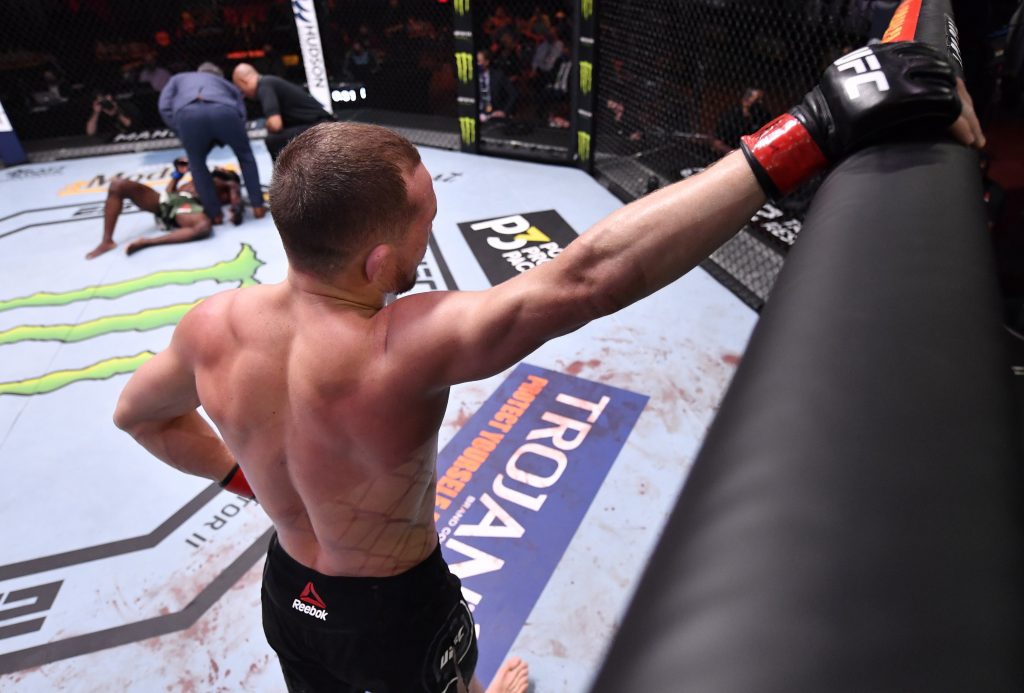 Things were going absolutely fine in the first title match of the UFC 259 card between the bantamweight champion Petr Yan and Aljamain Sterling, before Petr Yan struck an illegal knee which landed flush on Aljamain Sterling, almost rendering him unconscious. The fight was waved off, and the title was handed to Aljamain Sterling, making it the first time in the history of the sport, where there has been a title change due to a disqualification.
A plethora of UFC fighters reacted to the fight; with the most notable ones being the bantamweight division fighters, viz. T.J. Dillashaw, Cody Garbrandt. Aljamain later got involved in the banter which turned into an ugly Twitter-spat.
'Hey Petr now you're a cheater too, bitch'
Dillashaw felt Aljamain Sterling was overplaying Petr Yan's illegal knee. So, he tweeted, "And the Oscar goes to @FakeMaster for Best Actor in a Title Fight and Petr Yan needs a crash course in the rules of the sport he was once champion in. Hey Petr now you're a cheater too, bitch.
Cody Garbrandt who has lost twice to T.J Dillashaw, took a dig at him, claiming that he 'sticks needles in his a**'."Who knows if he did or not only Aljo know but we do know Tj sticks needles in his ass, Cody tweeted.
An angered and outraged Sterling replied to Dillashaw, "You cheated your entire UFC career and you have the balls to call someone an actor? You lost your manhood when you decided to inject yourself so that you actually compete. I hope Sandhagen tools like he did to you in practices before", he tweeted.
T.J Dillashaw will be making his return to the octagon soon, since his 2 year suspension, ended this January. He might have to make a strong return beating opponents initially thrown at him, in order to think about a title shot.
What do you think about this recent Twitter exchange?
Also Read : 'I'm going back down to 185 and I'm gonna roll that b*tch with my iron black fist' – Adesanya at the post-fight interview