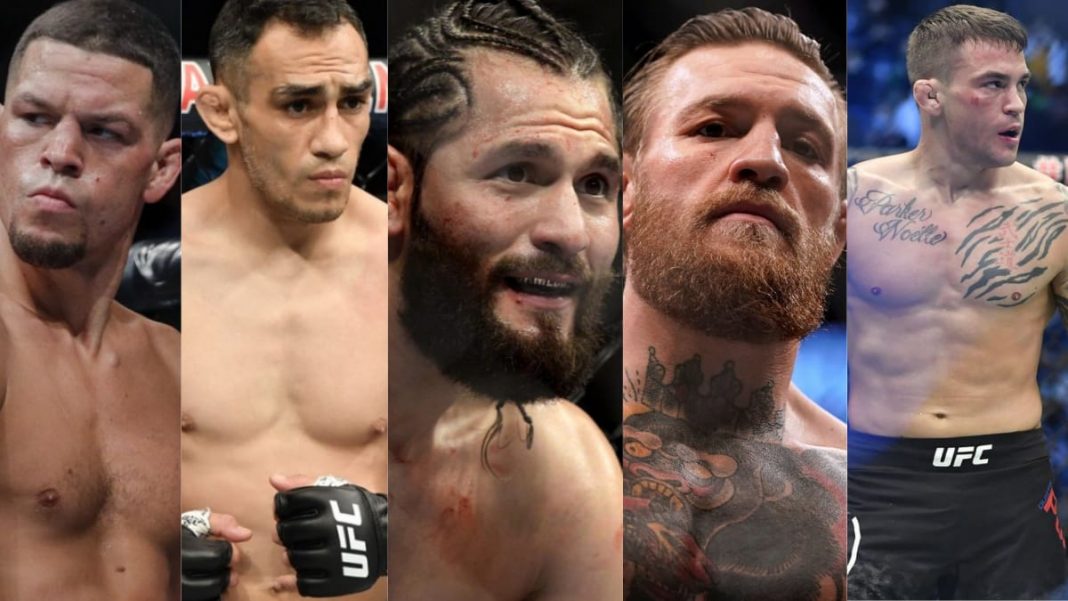 Tony "El Cucuy" Ferguson isn't hearing any more nonsense from Nate Diaz anymore, he replied to Diaz's recent tweet and trashed him over it.
Nate Diaz recently tweeted regarding his comeback after a loss against Jorge "Gamebred" Masvidal, he announced that he is going to compete at 170 pounds and Tony Ferguson replied to the same.
He wrote, "All you do is b*tch out, you don't want no squabbles from a real fighter. 170lbs or 155lbs… SitDown & STFU Casual."
Tony Ferguson is coming out from two consecutive loss in the lightweight and Nate Diaz lost his last fight at welterweight, now with Tony open to fight him at any weight class this is an interesting fight to make.
Who's next for Nate Diaz? Conor, Poirier, Masvidal or Tony
It seems like there isn't any shortage of opponents regardless of any weight class Diaz wants to fight, most MMA experts were speculating a trilogy match against Conor McGregor, but Diaz also issued a challenge to Poirier and now Ferguson is also a part of the picture.
Whoever he fights fans are excited about his comeback. Diaz also lost the "BMF" belt to Jorge Masvidal and maybe after a win or two he can challenge him for a rematch, and if that happens it is going to be one of the biggest fights in the history of UFC.
Also read: "Definitely better than Michael Chandler," Alistair Overeem reacts to the comparison between his and Michael Chandler's debut.