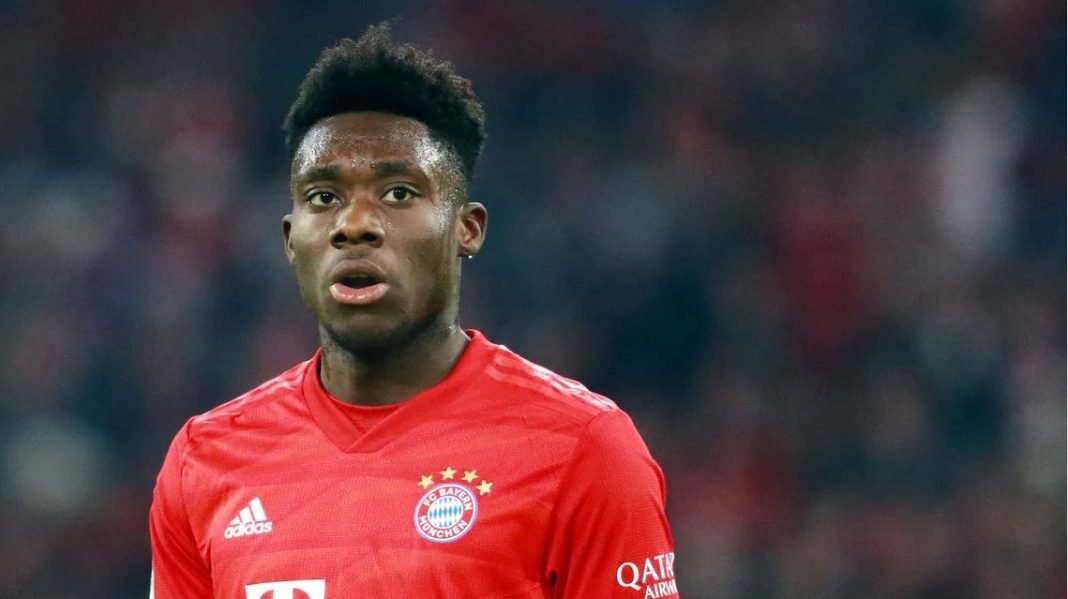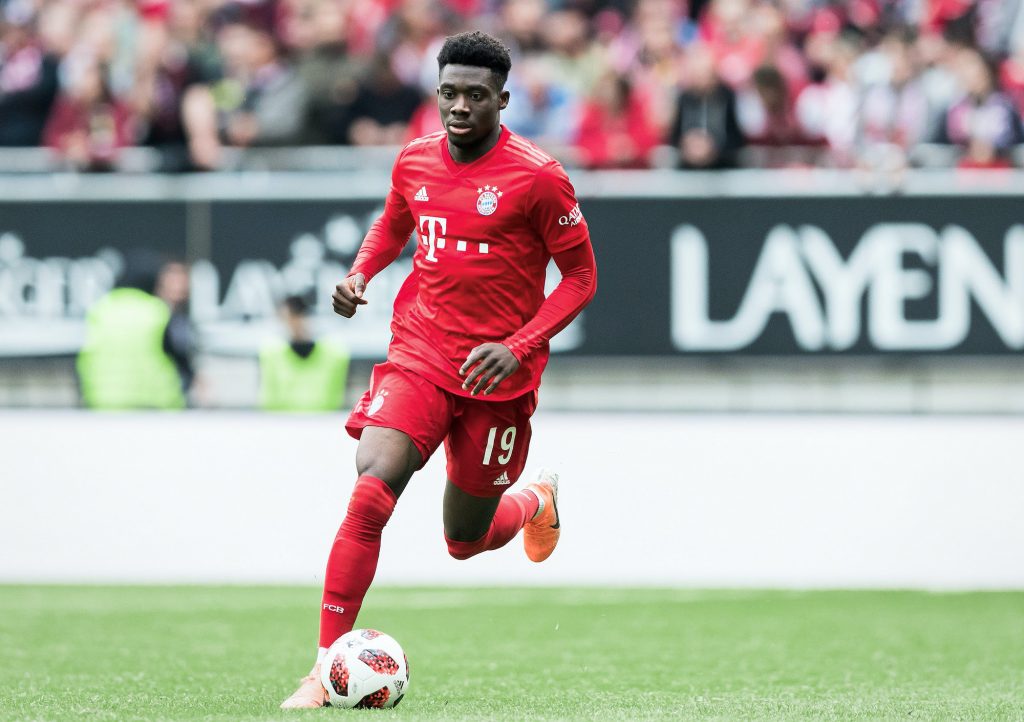 Alphonso Davies aims to play for Bayern Munich as long as possible. The talented left-back has experienced a breakout season at only 19 years of age in Bundesliga 2019-20 season.
Purchased from the Vancouver Whitecaps by Bayern, the hope was that the emerging teenager would be welcomed into the Allianz Arena fold. However, proving his worth and tying down a regular role for the Bundesliga champions did not take long for Davies.
Davies feels Bayern is his home for the foreseeable future, told the Players' Tribune:
"When I got to Bayern, I wasn't too nervous. I just wanted to show people that I could play at this level. Since I had come such a long way, I wanted to play with a smile on my face. I still remind myself of that.
"Since then I have won two league titles, two German cups and become the Bundesliga Rookie of the Year. So yeah, I'm still smiling.
"That said, no matter how much time I spend in Germany, North America will always be home. When I went back there last year for the Audi Summer Tour, which is always a big part of our preseason, I enjoyed it a lot.
"This year we were supposed to go on tour to China, but then Covid-19 happened. So, to make up for that, Audi and Bayern have set up the Audi Digital Summer Tour, where you guys can follow our routines and activities in real time through digital platforms. I hope it can help people get to know me even better. If kids can relate to me through it, that would be amazing.
"I have thought about what my career will be like when I'm not so young anymore. I want to stay in Germany for as long as possible. When I'm ready to retire – many, many years from now – I'll definitely get my coaching badges. Then who knows where I'll end up? Maybe somewhere in Europe, or even back home in Canada.
"Anyway, that's far away right now. I'm still 19, so I don't want to think too much about the end of my career. I have had a lot of big dreams ever since I was a kid, and Bayern are helping me achieve those dreams – but trust me, there is more to come. I'm just getting started." – he concluded.
The left-winger made 39 appearances for Bayern this season scoring on 4 of the occasions. The Canadian International now prepares himself for the Champions League glory, as Bayern faces Chelsea after the German Giants won 3-0 at Stamford Bridge.
Also read: Chelsea needs to sign a defender like Virgil van Dijk: Leboeuf