| | |
| --- | --- |
| Name | Amanda Nunes |
| Age | 32 |
| Occupation | MMA Fighter |
| Other sources of wealth | Advertisements |
| Net Worth | $4 million |
| Salary | $490,000 (against Megan Anderson at UFC 259) |
| Residence | State of Bahia, Brazil |
| Sponsors | Reebok and TEN spring water |
| MMA Record | 21-4 |
| Marital Status | Married to Nina Ansaroff |
| Last Updated | May, 2021 |
Without a doubt, Amanda Nunes is the greatest women's fighter of all time. The GWOAT has demolished any opponent thrown at her, to a point where UFC and president Dana White often run out of fighters to match her up against. She is now a two-division champion, holding both the featherweight and the bantamweight championships.
She has an MMA record of 21 wins and just 4 losses and has been unbeaten since 2014. She was 9-4 back then, she has managed 12 victories on the trot, all in the UFC. Nunes next title defence is against Julianna Pena, against whom she goes into her bantamweight title defense, in August, this year.
Here is everything you need to know, Amanda Nunes net worth, career, salary and others:
Amanda Nunes Career
Amanda Nunes made her MMA debut it March 2008 against Ana Maria at the Prime MMA Championships. She faced a loss in her very first fight, after going down via. submission. She then went on a five fight unbeaten streak before joining the Strikeforce. Nunes hardly lasted a year with Strikeforce before moving to Invicta Fighting Championships.
A year later she found herself in the UFC. She had 3 career losses before joining the promotion. After going 2-0 up in the UFC, with wins over Sheila Gaff and Germaine de Randamie, she faced a disappointing TKO loss against Cat Zingano at UFC 178 in September 2014.
There was no looking back after that for the Brazilian. She has since poleaxed every opponent she has faced, and UFC Champion hasn't lost in almost 7 years Just 2 years after her loss to Zingano, she captured the women's bantamweight belt, beating Miesha Tate at UFC 200. She then became a double champ after beating Cris Cyborg (Dana White never liked her?) at UFC 232, to win the women's featherweight belt.
Since then she has been putting on a series of title defenses and is unfazed.
Amanda Nunes Net Worth 2021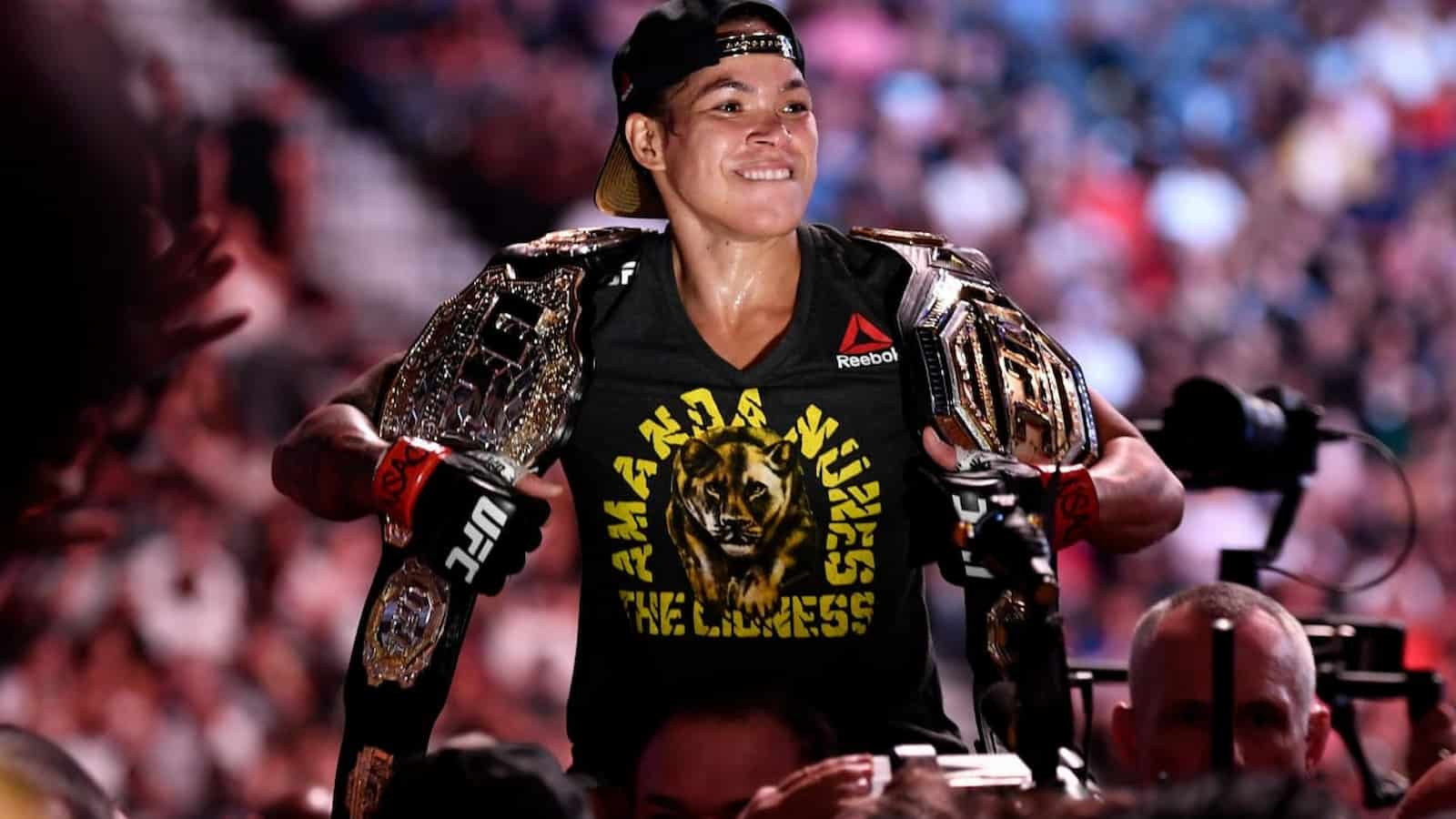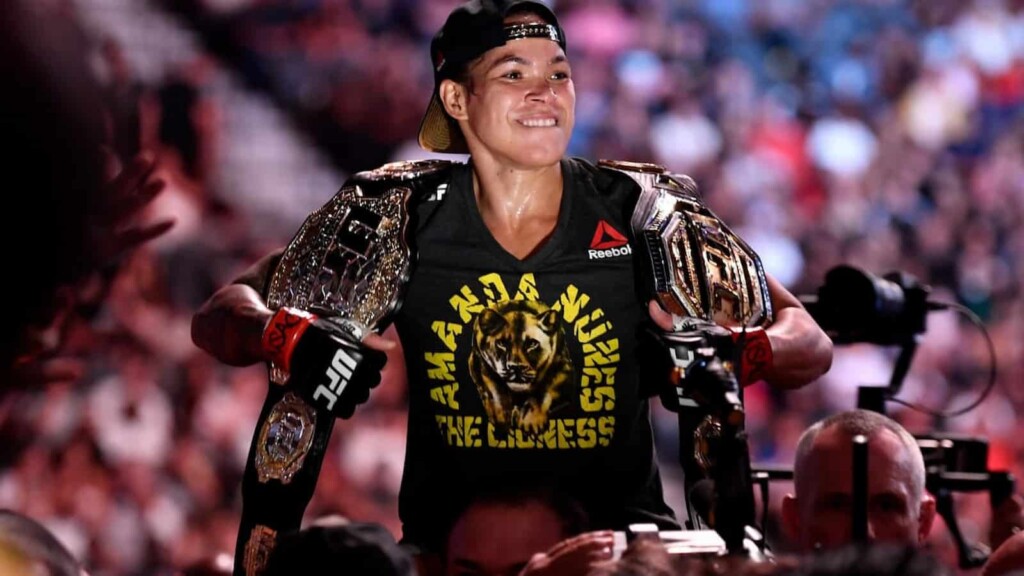 Amanda Nunes has a stunning net worth of $4 million, thanks to her splendid fight career in the UFC. Her highest payday was against Holly Holm at UFC 239, when she took home a massive $590000. Of late her earnings lean towards an average of half a million.
In her last three fights, she has earned $490000 in each. Nunes' total career earnings amount to approximately $3.7 million. She also has a couple of endorsement deals that bring in some money. Notable among them is her endorsement with UFC's former apparel partner Reebok.
Amanda Nunes brand deals, endorsements and charities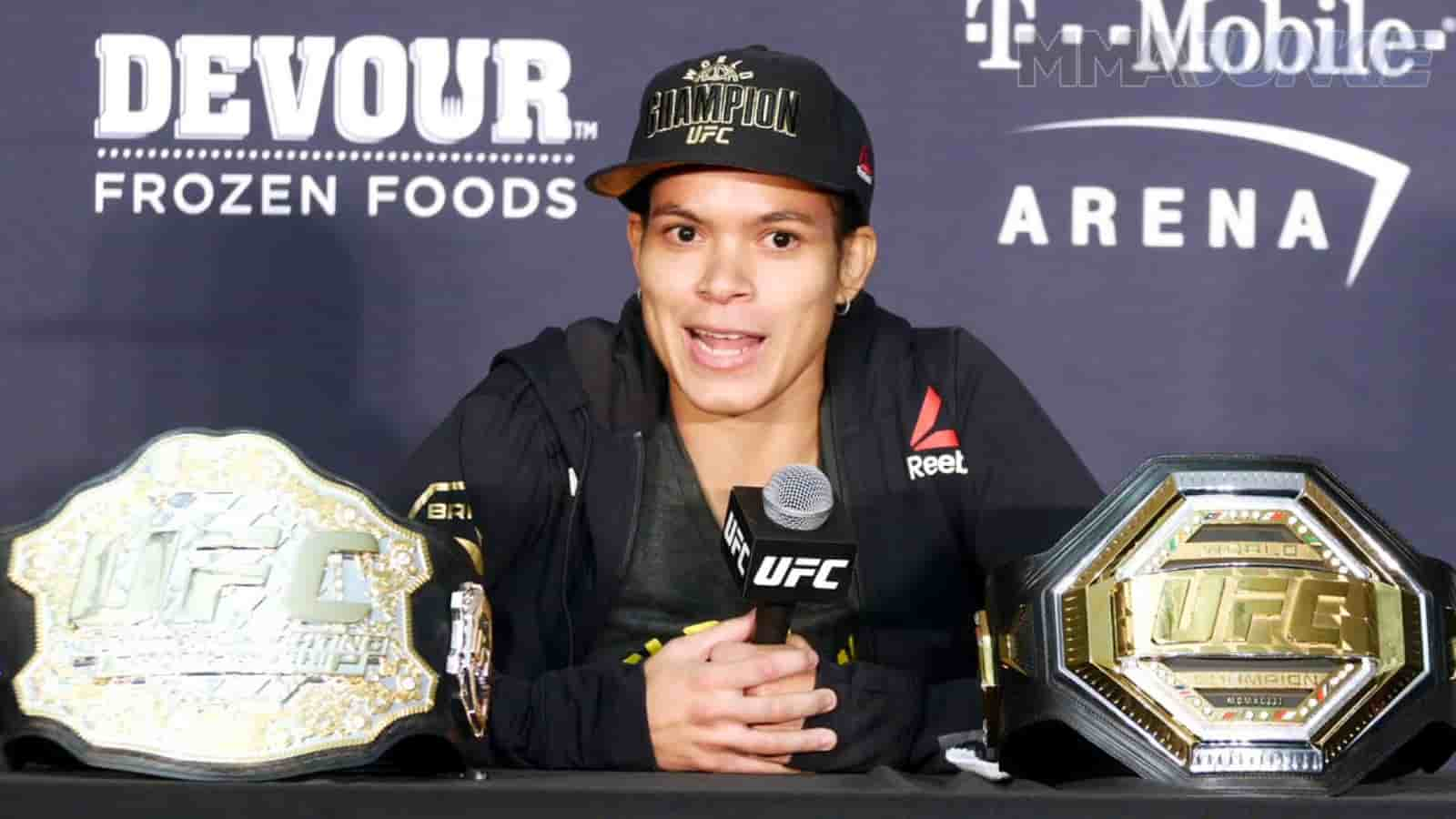 Nunes has only quite a few endorsement deals in her kitty. Given her ring presence and GOAT status, she could have been a much more marketable athlete, but she chose not to. She has an endorsement with TEN Spring Water which is America's premium alkaline bottled spring water. The deal was signed in 2016.
Besides this Nunes has a deal with Reebok, UFC's former apparel partner. It is pretty clear that a large part of her net worth has been due to her career earnings and not endorsements.
Amanda Nunes Personal Life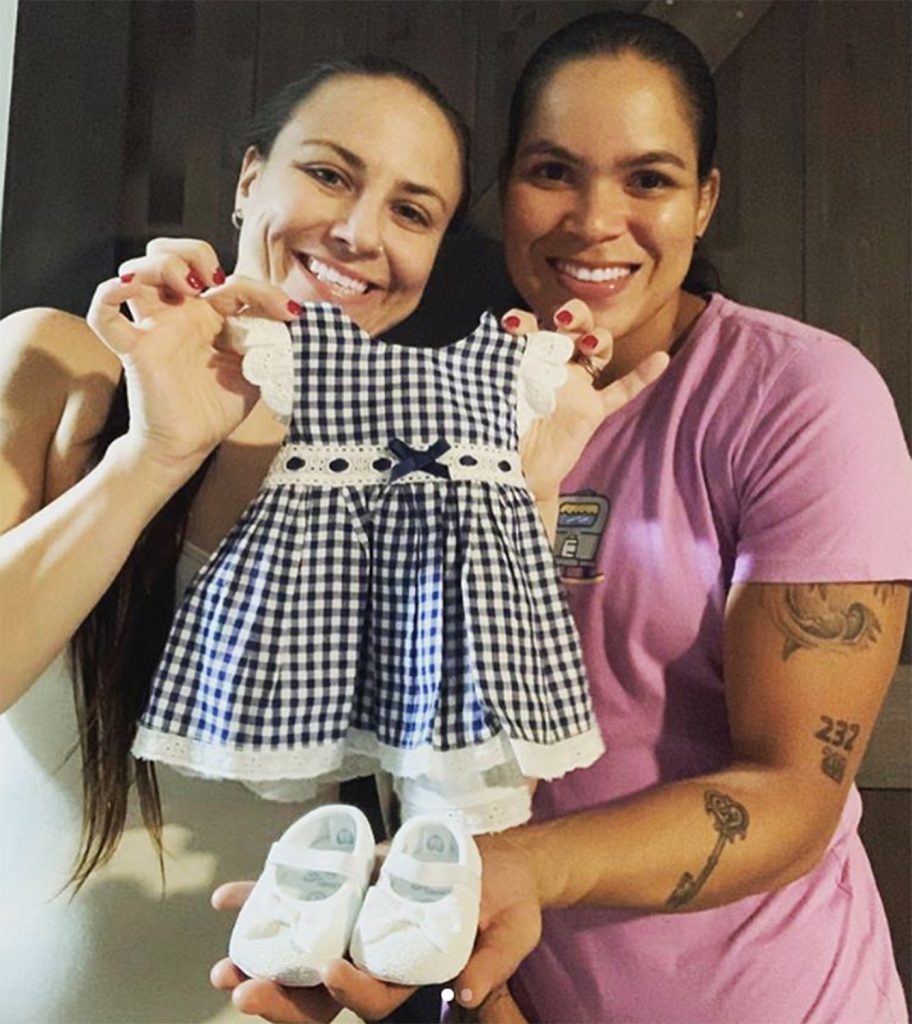 Amanda Nunes was born to parents Ivete and Sindoval Nunes. She has two older sisters. Just like every Brazilian, Amanda Nunes aimed to become a football player. However, since fighting ran in her family, she took up mixed martial arts.
Nunes is the first openly lesbian champion in the history of the UFC. She is married to fellow UFC strawweight Nina Ansaroff. The pair have a daughter born in September 2020, named Raegen Ann Nunes.
Q. How much does Amanda Nunes make per fight?
Amanda Nunes made a whopping $490000 for her last fight against Megan Anderson at UFC 259.
Q. Is Amanda Nunes married?
Amanda Nunes is married to fellow UFC fighter Nina Ansaroff.
Q. How much is Amanda Nunes net worth?
Amanda Nunes has a net worth of $4 million.
Q. Has Amanda Nunes ever lost a fight?
Amanda Nunes has lost 4 fights in her career, 1 in the UFC, against Cat Zingano at UFC 178.
Q. Who is Amanda Nunes fighting next?
Amanda Nunes takes on Julianna Pena in a bantamweight contest on the 7th of August, 2021.
Also Read : Who won the heated rematch between Jon Jones and Daniel Cormier?