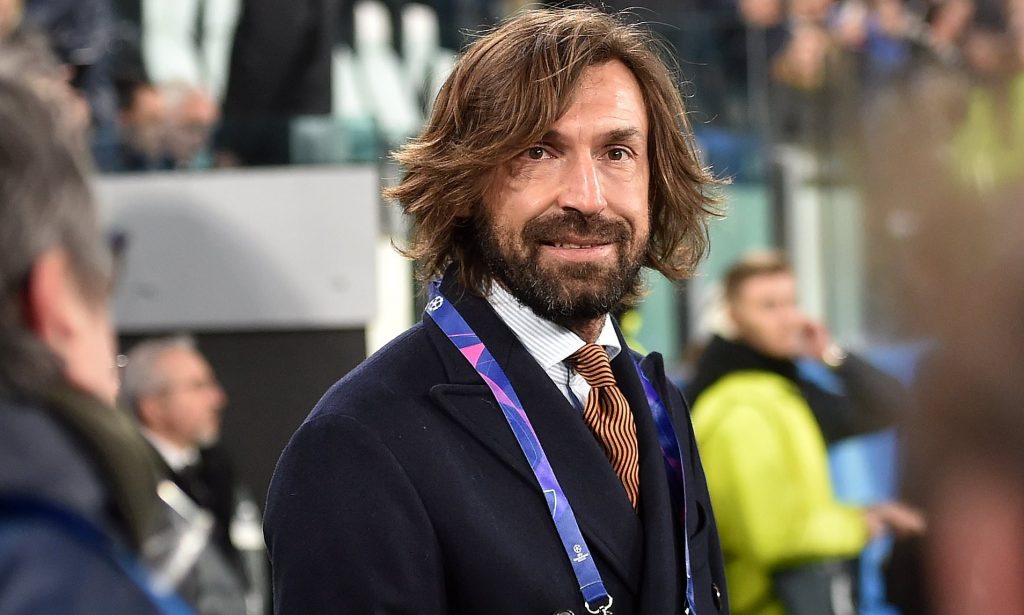 Andrea Pirlo is prepared for Juventus Under-23 to take his first move in the coaching department. The Italian had an excellent playing career from 2011 to 2015 that saw him appear for Juventus.
As an offensive midfielder, Pirlo started his club career with his hometown team Brescia. He helped them capture a Serie B title in 1997 and eventual promotion to Serie A.
His positive outcomes lead to a transfer to Inter Milan. However, he failed to gain enough playing time, and was sent on loan to Reggina and Brescia.
A move to AC Milan set off his career before moving to Turin. At Milan, Pirlo celebrated his biggest domestic achievements. San Siro saw him conquer two Serie A titles and one Coppa Italia and Supercoppa Italiana each. He was twice as a part of Champions League-winning squads in 2002-03 and 2006-07.
Pirlo then completed a move to MLS team New York City where he ended his playing days.
Pirlo is the fifth-most capped player in the history. The Italian capped 116 International matches scoring on 13 occasions. He was instrumental in the senior team's victory in the 2006 FIFA World Cup in Germany, winning 5-4 against France on Penalty-shootout after 1-1 draw.
Juventus' Under-23 team would be Pirlo's first coaching role with the legendary midfielder after Pirlo's impact and professional ability played a prominent role during his tenure at the club. Juventus captured four consecutive Serie A titles, as well as the 2014-15 Coppa Italia and the Supercoppa Italiana in 2012 and 2013.
Also read: Conte: Easier to move mountains than to buy Messi