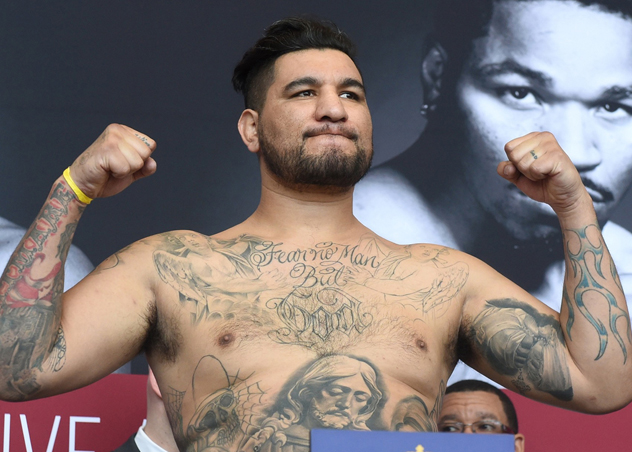 Andy Ruiz Jr. is finally making his return to the boxing ring. He will be taking on veteran 39-year-old Chris Arreola on the 24th of April, later this year. This will be Ruiz's first fight since his rematch loss to Anthony Joshua, back in December 2019. The former unified heavyweight champion took to Twitter to confirm the same.
Speaking about Andy Ruiz Jr., in an interview with SkySports, Chris Arreola revealed how both the fighters' Mexican heritage will add fuel to the already heated contest. And, Ruiz's trainer later revealed that Ruiz has got his drive and desire back, and 'is willing to go all out again'.
'4/24 we back' – Andy Ruiz on Twitter
Arreola was quoted as saying, "That's the only fight [for me] that's very enticing, not only to myself, also for the boxing fans. I think the boxing fans will love a boxing fight with two Mexican heavyweights that are going at it." [via SkySports]
He continued, "We're both Californians, we're both in the rankings, we're both fan-friendly fighters and we're both of Mexican heritage. We all know what Mexican fighters bring to the table. They bring non-stop excitement. We just come forward and we just love to fight. I think it will be a great fight between me and Andy. [via SkySports]
Jorge Capetillo, Andy Ruiz's trainer, said, "He has hunger again. He has tasted what it means to be a world champion. I can see he wants more!" [via SkySports]
Andy Ruiz Jr. famously stopped Anthony Joshua on the 1st of June, 2019 when he knocked out the Brit in the seventh round, thereby winning the WBA (Super), IBF, WBO, and IBO heavyweight titles, in an upset for the ages. But he lost it all in a rematch, just six months later, as AJ took back his belts. Ruiz hasn't fought since then.
His opponent, Arreola is coming off a unanimous decision loss against Adam Kownacki of Poland, where he and Kownacki set the record for the most punches in a heavyweight fight. He hasn't stepped inside the ring since that fight in August 2019. The 39-year-old American has a record of 38 wins and 6 losses in 47 professional fights. He also notably fought against Deontay Wilder and Wladimir Klitschko, losing to both of them.
Also Read : Israel Adesanya expresses his desire to take on Darren Till oneday