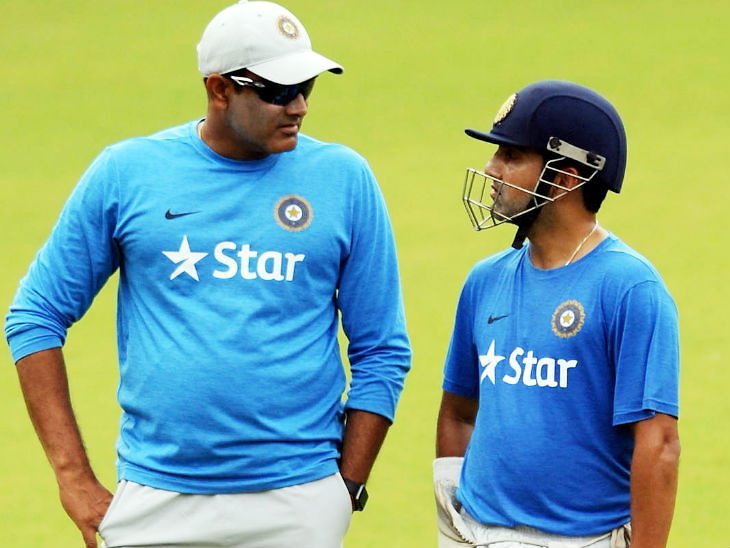 Although, MS Dhoni has millions of fans across the world and is considered as India's most successful captain by many, but according to Gautam Gambhir, Anil Kumble was the best captain.
Among all the Indian skippers, Gambhir conveys high regard to Dhoni and Saurav Ganguly but Kumble was the most phenomenal captain he had ever seen.
On the occasion of IPL's 12th anniversary, Gambhir said, "From the records point of view, it obviously has to be MS Dhoni. He has won every ICC trophy possible. He has done fabulously well, he has handled the pressure for a very long time. Sourav (Ganguly) has also done well."
"But one person I would definitely, would have liked to captain India for a long time should have been Anil Kumble. I played 6 Test matches under him and had he captained India for a long time would have broken many records. From the records point of view, Dhoni is right up there but for me, the best captain I played under is Anil Kumble." he further added.
Right now, Gambhir is a politician and he is a MP in Bhartiya Janta Party (BJP).
In 2007, Kumble was appointed as the Indian captain after Rahul Dravid, But later on, he retired in 2008, after that Dhoni took the charge of Indian Captaincy.
Gambhir also praised Rohit Sharma for his great captaincy for the IPL team Mumbai Indians.
In the favour of Rohit, Gambhir said, "I think it's Rohit Sharma. He has won the IPL four times and his captaincy is all about winning trophies."
"He will end up being the most successful IPL captains of all-time as well, probably he will finish with 6 or 7 titles under his belt.