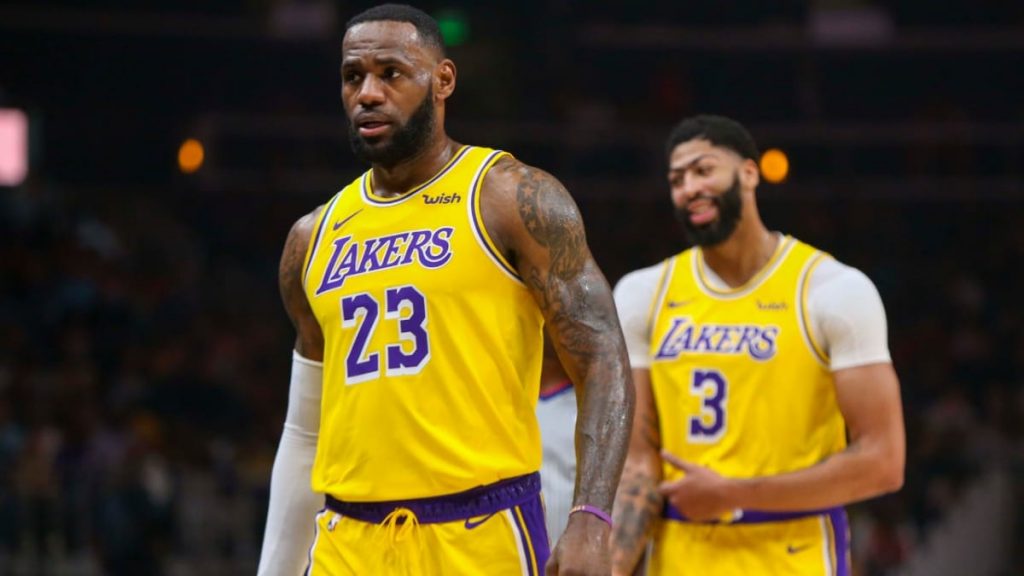 The magical duo of the Los Angeles Lakers has led from the front again in the victory over Memphis Grizzlies. Both LeBron James and Anthony Davis registered a double-double against their names as the LA Lakers inch past Grizzlies. Both also scored 26 points each, Anthony Davis scored 10 rebounds and 4 assists. Whereas LeBron registered 11 rebounds and 7 assists. With this win the winning streak of the LA Lakers has gone upto 4. 
It could be said that both teams had poor accuracy while shooting in this game. Talking about the Grizzlies, they were without their marquee player JA Morant. While Jonas Valanciunas, Dillon Brooks and Gorgui Dieng scored 13 points each for the Grizzlies. The former registered a double-double as well with 11 rebounds against his name.
LeBron and AD make Lakers extend win streak to 4
"That's why he's great," Lakers coach Frank Vogel said of James taking over the game with Davis. "He finds a way to make those superhero-type of plays. Our focus is on making sure we don't need those superhero-type of plays to close games out."
James and Davis combined for a run of 15 points late in the fourth to take the lead to 92-83 with 31.1 seconds left.
"I have a lot of confidence in LeBron James in the fourth quarter," Vogel said. "I don't really know any other way to say that. I trust him."
Memphis was able to put together some late baskets to make it close, but couldn't overtake the Lakers, who won their fourth straight.
"Obviously in a hard fought game like that, you hope to come out with a victory," Memphis coach Taylor Jenkins said. "But our guys were amazing.
"Effort again. But the attention to detail, the execution. These guys, for 48 minutes, were unbelievable. Came up a little short in the end." 
Also Read: Kyrie Irving led undermanned Brooklyn Nets to victory against Utah Jazz