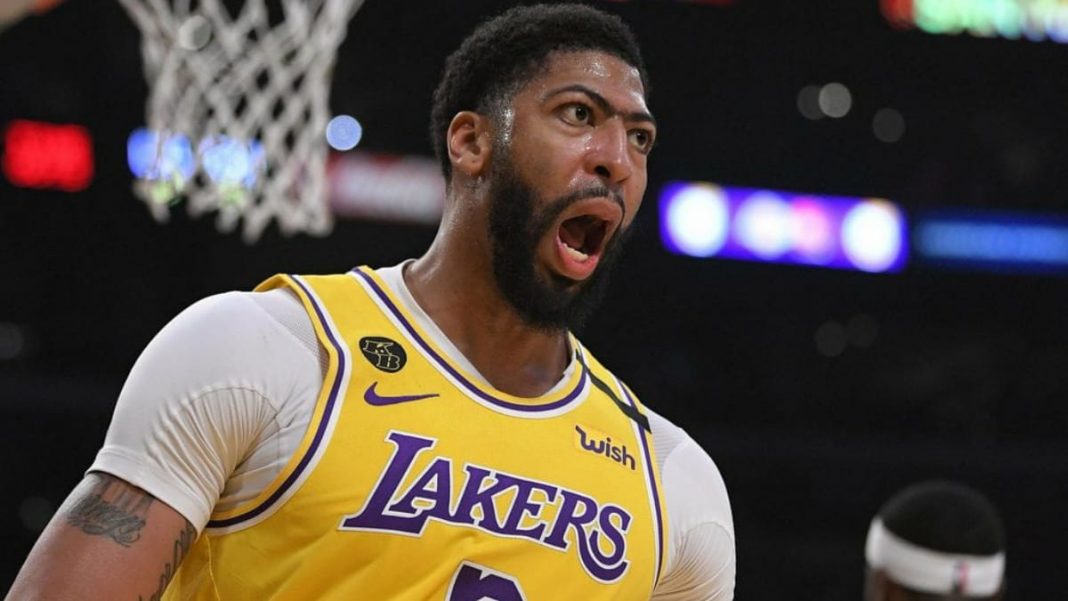 After a tough mid-season, the Los Angeles Lakers seem to close down their end of the league on high note. They will receive a huge boost as both their injured superstars, LeBron James and Anthony Davis make their return to the rosters. Although LeBron James will take little more time, Anthony Davis is back to gym making shots with the team. Anthony Davis was hit by achillies injury back in February and was side lined from the roster. He played his last game against Denver Nuggets before being benched. Now as the 6'10" big man makes his return, the Los Angeles Players are pretty excited to get back on court with their marquee player.
The Lakers' team ensured Anthony Davis was well rested before getting on the gym and making the shots. He was given most care with his recovery period. Anthony Davis was kept under observation and repeated fitness tests were made for the same. AD's return was delayed later by two weeks so that he felt safe. Anthony Davis will be very effective as the Lakers' shooting will get the much required boost. Andre Drummond, the recent signing will aid Anthony Davis with the rebounds as well. All in all this is a ready forward situation for the Los Angeles Lakers.
Kyle Kuzma excited over Anthony Davis' return
With Anthony Davis' return, Kyle Kuzma is the most excited teammate now. He recently re-tweeted on Dave McMenamin's tweet. He said, "Got a new Player!!!!." However, Anthony Davis will be given lesser minutes on the court than his usual time. Davis is still under observation. Frank Vogel said that he did not wish to afford any more injuries to Anthony Davis.Brow's presence on court will be such a boost for the team. After an inconsistent patch, Lakers might just find the momentum to and finish in top 6.
Anthony Davis is elated to be back and running. He said, "I never tore an Achilles, but I kind of felt like sharp pain, like it was ripping, which I had never felt before. So I knew it was something serious. It wasn't as serious as it could have been, but it was still a pretty significant injury." There is no doubt once LeBron James and Anthony Davis will be back, Los Angeles Lakers will be at their elite potential. Hopefully, Anthony Davis' stays healthy with the post season knocking door.
Also Read: "A combination of both": Zion Williamson names LeBron James and Michael Jordan along with two others in his favorite dunkers list