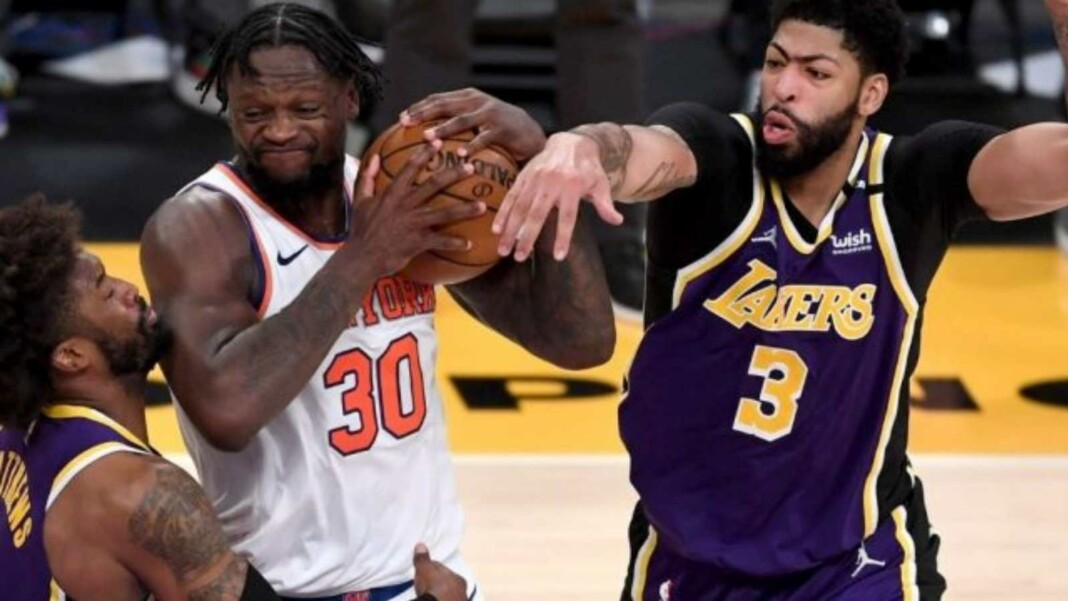 The Los Angeles Lakers have come in hard with the support of Anthony Davis. After being criticised for their drastic failure, the team has bounced back on a high note. Their last two games have been a huge motivation for the whole squad. Anthony Davis has had huge nights with these victories. Both their wins have come in crucial moments. The Los Angeles Lakers have not only stunned their critics but strengthened their chance of securing a playoff spot. However, their recent victory against New York Knicks had a dramatic end to it. Anthony Davis complained of tightness in his groins after he was seen limping during the game.
The game was a thriller one as the lead went back and forth in both the team's favour. Derrick Rose and Julius Randle were the most impactful players for the Knicks. Reggie Bullock scored a couple of three-pointers and was much more effective on the defensive end. For the Lakers, Alex Caruso who was started in couple of matches was rested. Talen Horton-Tucker replaced him as a starter. While Andre Drummond and Marc Gasol were the major contributor in defense, Anthony Davis and Kyle Kuzma led the charge on the front court. The Lakers' defense forced an overtime and THT daggered a triple to seal the deal.
Injury concerns again for Anthony Davis?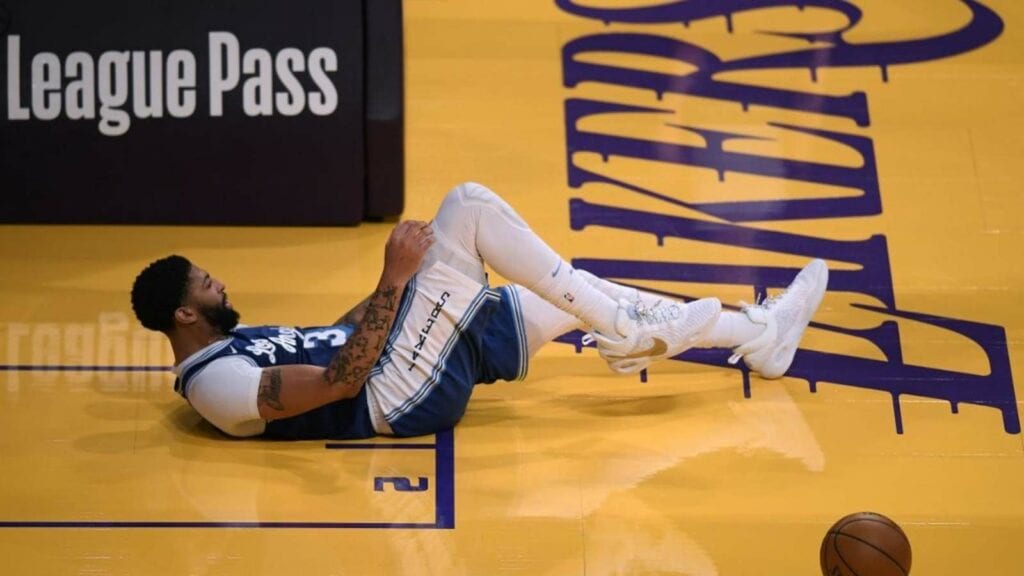 Anthony Davis was spotted limping once again in the game. While the fans were happy with his promising comeback, this news has hit them hard. During the post-game interview, he said, "I'm hurting. … My groin got tight." It appeared that his chances of showing up against the Rockets are not 100%. So this might be an issue that can mitigate Laker's chance of making a comeback into playoff spot.
However, the team has had a strong hold. Even against the Knicks, LA Lakers displayed a great team game. But Anthony Davis suffered on the scoring end. He could manage to score only 20-points with his 44-minute presence. He shot 38.4% from the field. While the rumors around LeBron James returing on Wednesday night has filled the squad with positivity, the groin injury might limit their happiness. It has all come close and Anthony Davis is optimistic to return harder on Wednesday game.
Also Read: Los Angeles Lakers stand as no.1 defensive team even without LeBron James