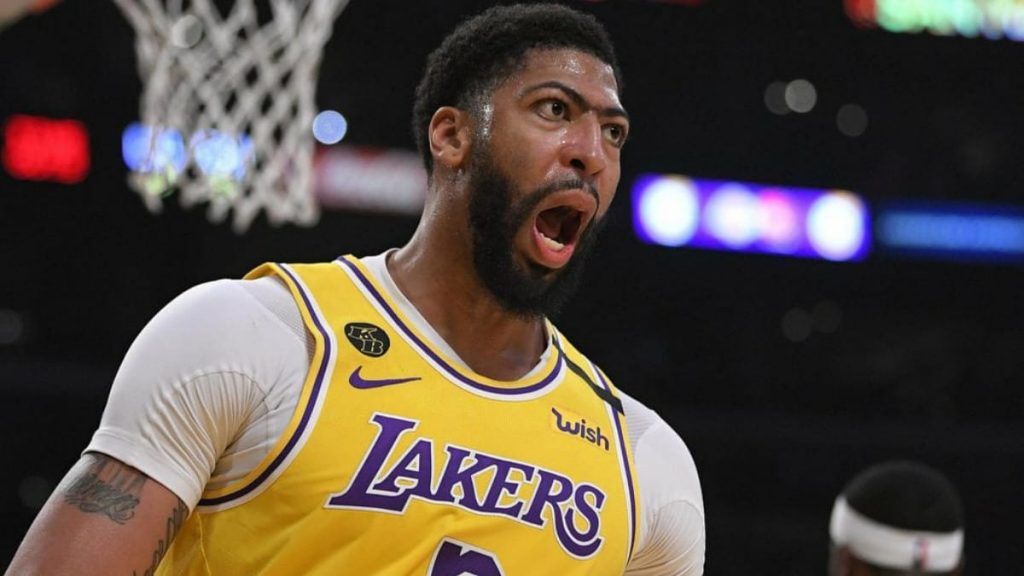 Anthony Davis leads the offensive charts for the LA Lakers scoring 27 points against Houston Rockets. The defending champions have maintained their perfect record on the road with their 5th victory, by beating the Houston Rockets 120-102. LeBron James scored 18 for the LA Lakers. Similarly, the marquee duo of the Rockets, John Wall as well as James Harden were in decent form. The former scored a double-double with 14 points and 10 rebounds. Whereas Harden scored 20 with 9 rebounds. Christian Wood was also on song for the Rockets with his 23 points. 
The major difference between the both sides seemed to be their bench. As Horton-Ticker, Montrezl Harrell and Kyle Kuzma, all had valuable contribution for the LA Lakers. On the contrary for the Rockets, no one from their bench scored in double-figures.
Anthony Davis leads the charge for LA Lakers
"(Tonight) was just A.D. being A.D. and just having him back in the lineup gives us a whole other dynamic both offensively and defensively," James said.
"His shot-making just makes him so difficult to guard and he can hurt you in so many ways," Los Angeles coach Frank Vogel said.
Los Angeles opened the third quarter with an 11-3 run, capped by a 3 from Dennis Schroder, to make it 76-49 with about nine minutes left in the quarter. The Lakers were up by double figures for most of the night and opened the fourth quarter with a 10-4 run to push the lead to 98-79 with about nine minutes remaining.
"Two things for us were the turnovers and transition," Houston coach Stephen Silas said. "The transition doesn't have anything to do with us being together for a day, a month, or a year. Run back."
Next up for the Lakers, they conclude their away trip playing Oklahoma City Thunder. Whereas for the Rockets, they face San Antonio Spurs. 
Also Read: Damion Lee wins it for Warriors with Clutch Free-Throws against Raptors