Anthony 'Showtime' Pettis parted ways with UFC after being there with the organization for almost 12 years. Now he has signed a deal to compete further with PFL in his MMA carrier. But the former UFC Lightweight champion is also interested in professional boxing.
Pettis said boxing is something that he admired since childhood and he would love to enter the boxing ring with someone like Jake Paul. In his latest interview with TMZ Sports, Pettis says,
"Bro, I would love to box, I haven't boxed yet, so I'm 0-0. Boxing's something I grew up watching my whole life. That's why I got into fighting, honestly. Watching Chavez, De La Hoya, Mayweather, all these guys up and coming."
"But man, Paul looked good against another professional athlete. Nate didn't look like he shouldn't have been in here, honestly. I'm like, 'Yo, like did he get any sparring sessions in?' Honestly, did anyone not show him how to get into a stance?"
"Like he's just running at him. But I respect him for getting in that ring, bro. Everybody has this talk like, 'Yo I can fight, if I get in there I can do this.' It takes a special person to actually get in there and try that sh*t man. We see what happens when you're not prepared."
Anthony Pettis admired the Paul brothers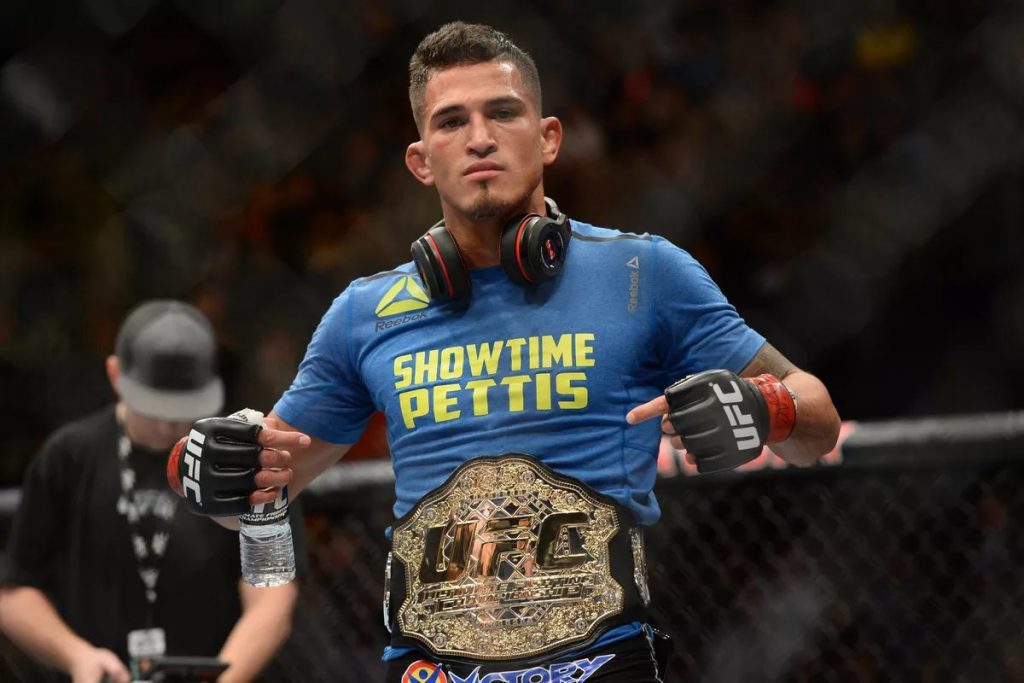 Jake Paul's elder brother Logan Paul is also in professional boxing that is going to face the boxing legend Floyd Mayweather in February. Pettis admired both of the brothers getting better with each fight.
He added, "I think he's definitely getting better, He prepared for a boxing match, so you could tell he was in boxing shape. He was in a stance, at least. But it's going to be interesting to see how far he can go with it."
"He's definitely an athlete. You look at both of the brothers, they're definitely in good shape and they stay in good shape. It's not like they're two couch potatoes jumping in there against professional athletes. They definitely train the part."
Also Read: "I'm surprised they didn't want to keep them, to me, it's a great opportunity for us," Scott Coker speaks about UFC roster cut