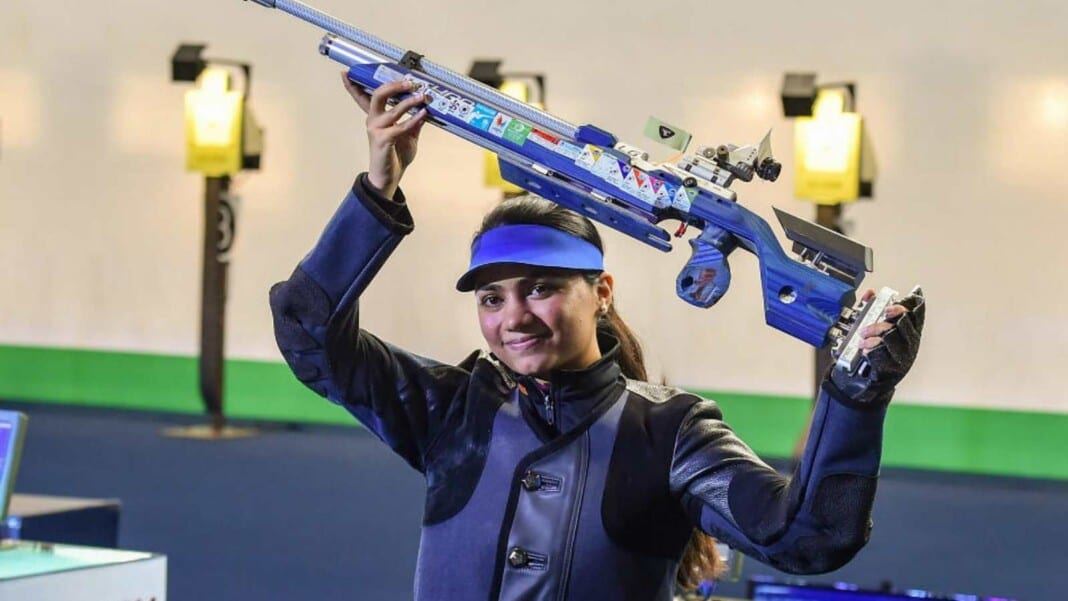 Name
Apurvi Chandela
Date of Birth
4 January 1993
Birth Place
Jaipur, Rajasthan
Sport/Event(s)
Shooting – Women's 10m Air Rifle
Current World Ranking
11 (2021)
Major achievements
Silver at ISSF World Cup Finals 2015
Gold at 2 ISSF World Cups (2019)
Bronze at ISSF World Cup Changwon 2015
Gold in 10m AR Mixed Team at ISSF World Cup Rio de Janeiro 2019
Silver in 10m AR Mixed Team at ISSF World Cup Finals 2019
Silver in 10m AR Mixed Team at ISSF World Cup Munich 2019
Finalist at World Championships 2018 (Finished 4th)
Silver in 10m AR Mixed Team at Asian Games 2018
Gold at 2014 Commonwealth Games
Bronze at 2018 Commonwealth Games
Current Finals World Record Holder (252.9)

Apurvi Chandela will be one of only 4 Indian shooters who have prior Olympic experience going into Tokyo 2020. She is of the generation of Indian shooters who decided to join the sport after witnessing Abhinav Bindra's gold-winning run in Beijing 2008.
Tokyo will be her second Olympic Games. For the last few years, she was easily India's most consistent rifle shooter. A recent run of poor scores may have dimmed the hype around her, but her experience and pedigree cannot be doubted.
Apurvi Chandela's career from 2014-2017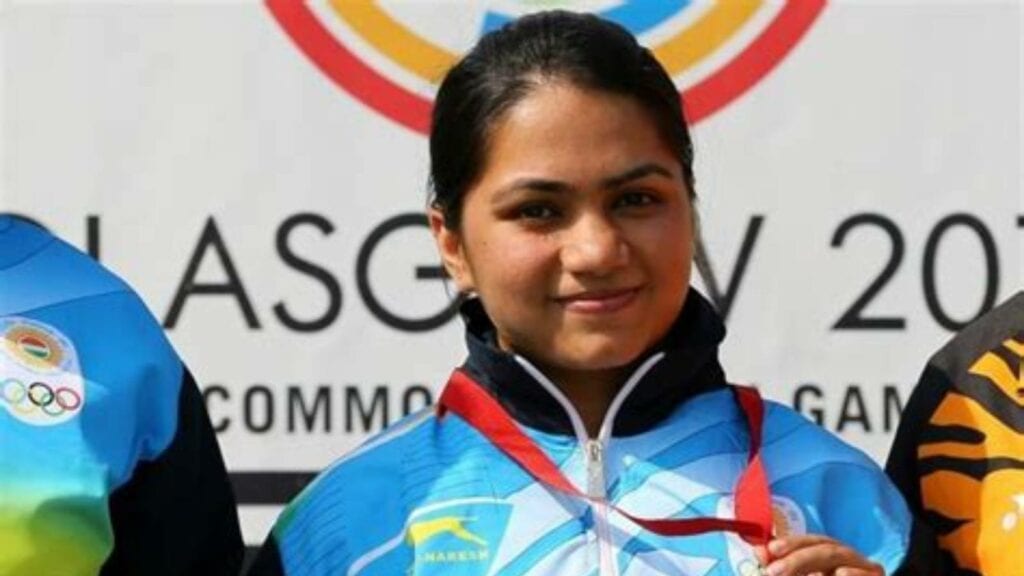 After the retirements of Anjali Bhagwat and Suma Shirur, the Women's 10m Air Rifle scene in India witnessed a lull. This was evident at the 2012 London Olympics where no female rifle shooter from India qualified.
All this was to change at the 2014 Commonwealth Games. India had a 1-2 finish in Women's 10m AR at Glasgow. Gold was won by then 21-year old Apurvi Chandela. Apurvi would go on to win a bronze at the Changwon World Cup in 2015, but her best moment during that Olympic cycle was a silver in the 2015 World Cup finals.
She qualified for the Rio Olympics but her performance there was disastrous, much like the rest of the Indian shooting contingent. The committee constituted by the NRAI in the aftermath of Rio blamed Apurvi's poor showing on inexperience and lack of planning.
Apurvi's career from 2018-2021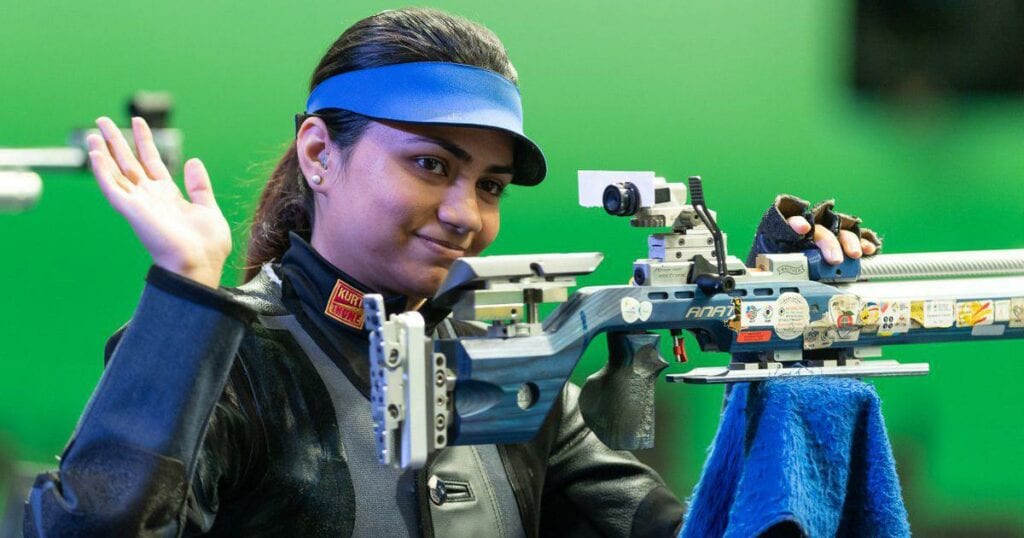 IN 2018, ISSF changed the format of Women's AR to make it comparable to the Men's event. Women would now fire 60 shots instead of 40 in qualifications and 24 instead of 20 in finals. This worked to the advantage of Apurvi and other Indian shooters.
In 2018, she announced her return to the international scene by making a number of finals, including at the 2018 World Championships where she finished 4th and qualified for the Olympics. She also got a 10m AR Mixed silver at the 2018 Games paired with Ravi Kumar and a bronze at the 2018 CWGs.
2019 was the best year of her career. She posted a new women's final WR of 252.9 en route to winning gold at Delhi 2019 and followed it up with another gold at Munich. The latter WC saw her score an amazing 633 in qualifications. She got a gold-silver at 2 ISSF World Cups in Mixed Team with Deepak Kumar and a silver in the 2019 ISSF World Cup Finals paired with a Chinese shooter.
Following the pandemic break though her scores saw a dramatic dip. She placed 26th and 24th in the 2021 ISSF World Cups of Delhi and Osijek and even struggled in the domestic selection trials. This was attributed to a new fitness regime.
Despite this the selectors showed faith in her ability and selected her for the Olympics at the expense of Anjum Moudgil. The latter however got the nod ahead of Apurvi for Mixed Team at Tokyo.
Family
Like rifle teammate Divyansh Singh Panwar, Apurvi hails from Jaipur in Rajasthan. Her father Kuldeep Singh Chandela is a hotelier and her mother Bindu is a homemaker. She was interested in sports right from childhood and considers Abhinav Bindra her inspiration for joining rifle shooting.
Chances for Tokyo 2020
Apart from Mairaj Ahmad Khan, Apurvi is the sole survivor of the Indian shooting's debacle in Rio. She is well aware of what it takes to do well at an Olympics which does offer her an insight lacking in some of her other competitors.
She would have been the favourite had the Olympics been held as planned in 2020. This year has seen her post-below-average scores. Her recent performances will not get her qualified unless it was a plan with her coaches to get into peak condition for the Games. Nevertheless she does have experience on her side.