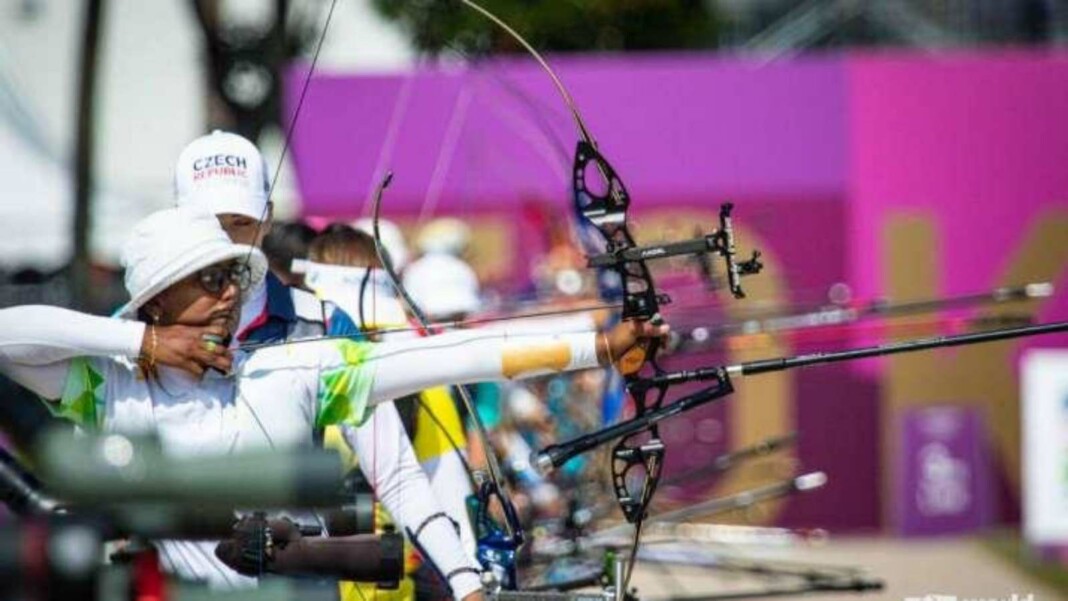 The women's individual archery ranking round took place in Day 1 of the much awaited Tokyo Olympics. South Korea dominated from the very beginning, finishing in first, second and third place. India's strongest archer and world no. 1 Deepika Kumari gave a good performance, finishing 9th in the overall standings.
South Korea's An San stole the show at the Tokyo Olympics, setting a new Olympic record of 680/720, beating the old record set by 673 back in the 1996 Olympics. An San had an excellent outing, finishing with 36 10s and 16 Xs in the ranking round. Jang Minhee finished second with an equally impressive score of 677, while her teammate Kang Chaeyoung finished third with a score of 675.
Mexico's strongest archer, Valencia Alejandra finished fourth with a final score of 674, while American Mackenzie Brown took fifth place with a score of 668.
Archery at Tokyo Olympics: Deepika Kumari finishes 9th in overall standings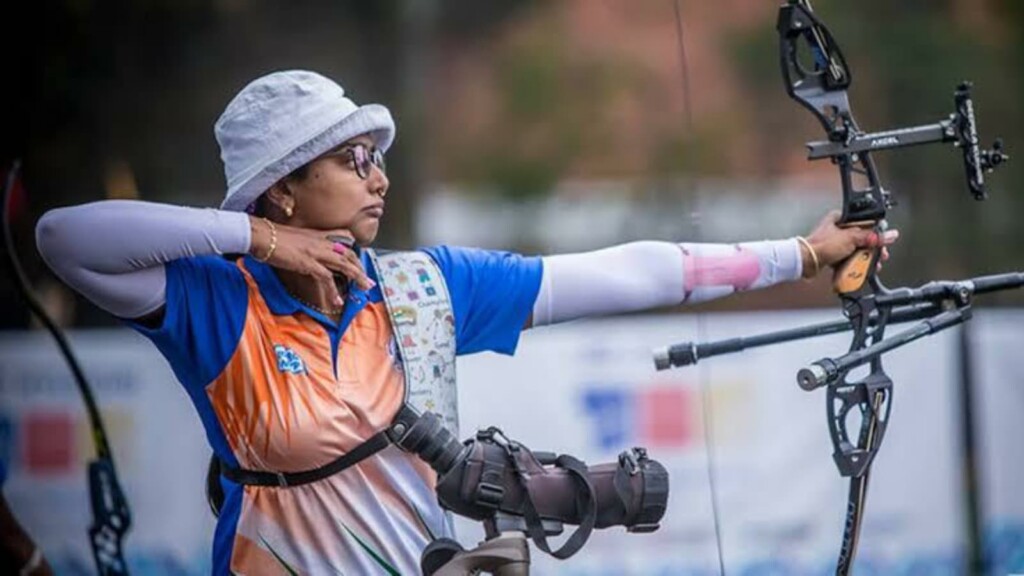 Sixth place in the standings was taken by another Mexican, Aida Roman, with a total overall score of 665. Japan's Azusa Yamauchi tied with her but took seventh place in the standings.
ROC's Ksenia Perova took eighth place, with a score of 664. India's Deepika Kumari finished 9th in the overall standings with a total score of 663, and ended with 13 X's, second only to An San. Kumari had a rather slow start to her round, fluctuating constanlty. She finished off the round with an X, 10, 9, 9, 9, 7.
It was not the best start the Kumari was hoping for, however it was a good performance that will put her in a comfortable position going forward. In the next round, Kumari will face off against Bhutan's Karma in the round of 62, who shot a personal best of 616 today. If she wins, Kumari will be up against Maja Jager in the round of 32. After that Kumari will face Ksenia Perova in the round of 16, and finally in the Quarter finals she will be up against the new Olympic record holder An San.
Also read: Tokyo Olympics: Indian Boxers Face Tough Draws; Bye for Amit Panghal and 3 others