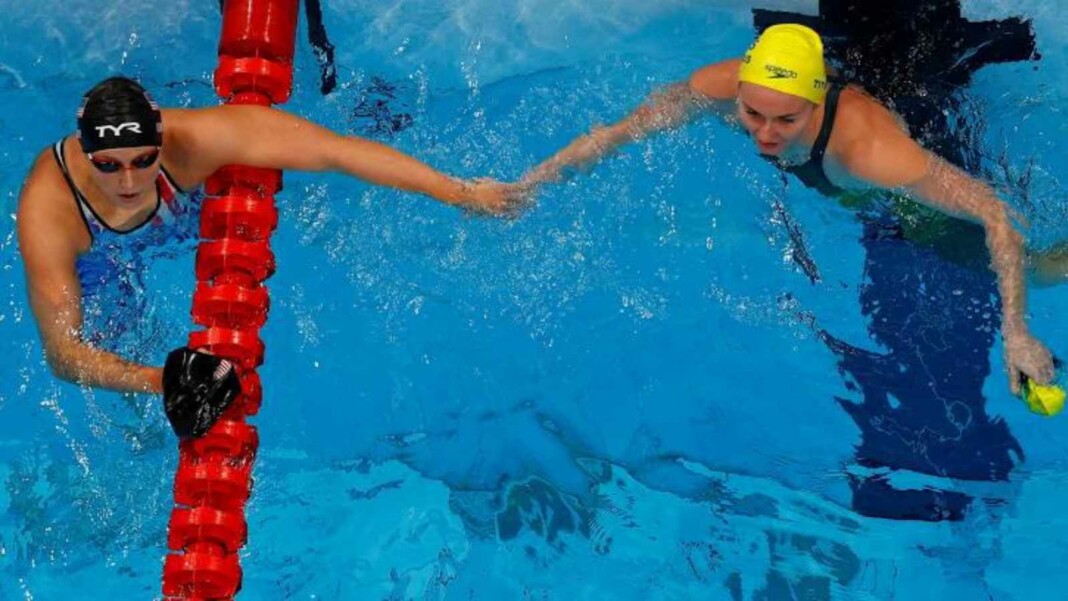 In swimming at Tokyo Olympics, Ariarne Titmus first met Katie Ledecky in the pool for the women's 400m freestyle. For what shaped up to be one of the most exciting finishes of all time. Titmus reigned supreme, finishing the race first with a time of 3:56.69s and in the process also broke the Oceanian record. Ledecky ended up finishing second, more than a half a second behind Titmus with a time of 3:57:36s.
Ledecky and Titmus met for a second time in to pool today, for the 200m freestyle event. Titmus carried her momentum over from the previous race, and was unstoppable, winning the race, and also setting an Olympic Record, leaving Ledecky far behind in the pool. Titmus was 5th at the first 50m split, with Penny Olesiak of Canada leading the way. But in Ariarne fashion, she slowly made her way up the ranks, covering ground in each lap.
Being third at the final split, Titmus gave it her all, and reigned supreme, as she finished first, with a spectacular time of 1:53.50s, also creating an Olympic record in the process. It was not Ledecky's day, as she started out 7th, and was 5th at all the splits. She could not managed to make up ground and missed out on a medal all together.
Second place was taken by Berndette Haughey of Hong Kong, who had been training in the US for a long time, in the hopes of having a successful Olympics. Haughey was 3rd at the first split, and then led for the next 100m. She was overtaken by Titmus right at the end, but Haughey finished second with a time of 1:53.92s. She won the country its first medal in swimming, clinching silver in the women's 200m freestyle.
Bronze went to Canada's Penny Olesiak, who took a strong lead on the race in the first 50m. While she was sitting in 4th at the last 50m she powered ahead of her opponent, to take third with a time of 1:54.70. Ariarne Titmus has found her rhythm at the Olympics, as she now has 2 gold medals around her neck.
Ariarne Titmus takes home a second gold medal: Twitter reacts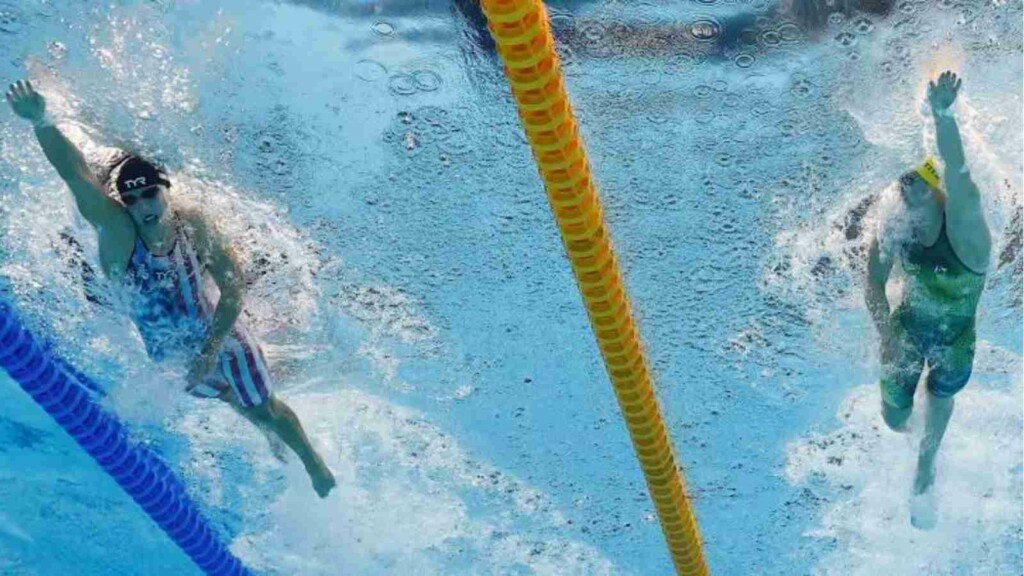 Ariarne now has a second gold medal around her neck, in what is shaping up to be one of the most successful Olympics for her.
Titmus also set a new Olympic record in the process of clinching the gold medal.
Australia's football club, the Sydney Swans, cheered on Titmus as she took the gold medal for the second time.
She was also cheered on by the Melbourne Demon's during her race.
She was congratulated by several politicians, celebrities and fellow athletes.
Also read: Ariarne Titmus Reigns Supreme Over Katie Ledecky in a Fired Up 400m Freestyle race