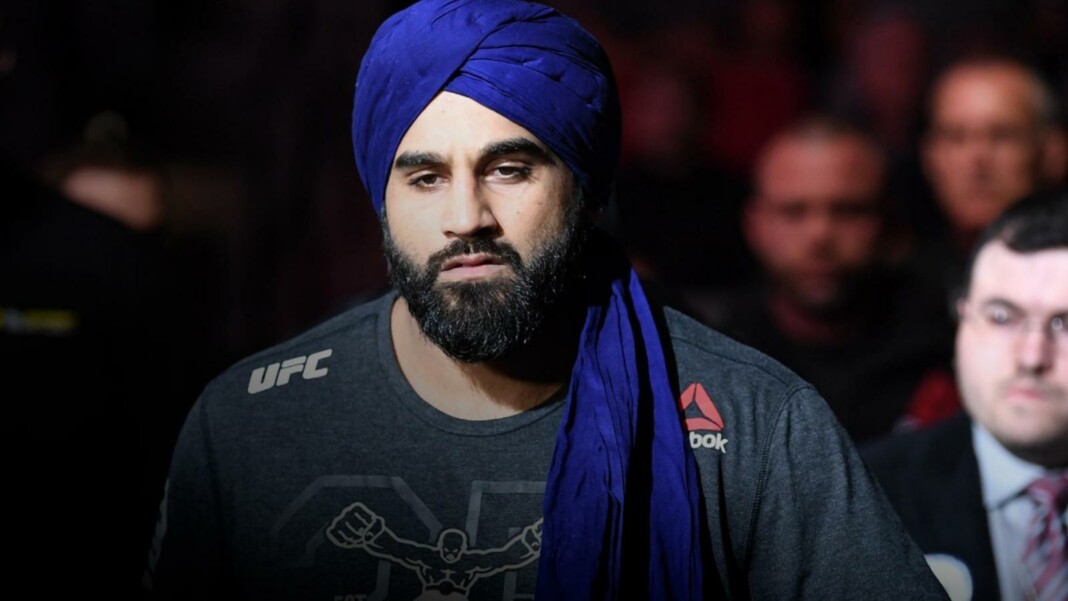 The WWE witnessed a fierce match between Bobby Lashley and Drew McIntyre for the WWE championship. But among all the viewers from all over the world, there was someone watching the fight closely. MMA World Champion Arjan Singh Bhullar is the man I am talking about, who had his own opinion to share about the fight which saw Bobby Lashley retain his championship.
Bobby Lashley, with a lot of help from MVP, got the three count over McIntyre, who did whatever he could to get his hands on the belt. However, Bhullar felt that it was not a job well done by McIntyre, who will never get another shot at the WWE Championship as long as Bobby is champion, and is of the opinion that Drew blew the opportunity to get the belt around his waist. Now it was not there where Bhullar stopped. The most amazing part of his tweet was the lines that followed.
Arjan Singh Bhullar challenges Lashley to a Hell in a Cell match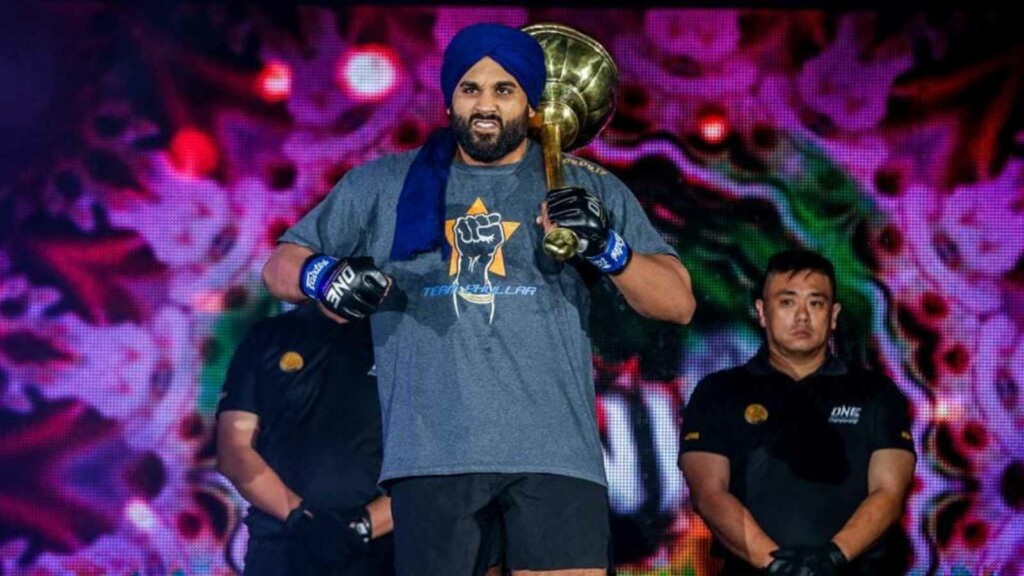 Bhullar seemed fascinated with Hell in a Cell but not too impressed with the manner in which Bobby won it. Perhaps he did not like the role that MVP played and the situation the referee found himself in as the latter was knocked out of the ring for a long time during the match. Bhullar tagged Bobby Lashley on Twitter and called out everyone to lock him up with the WWE champion inside a cell.
He went on further to say that he will bring the match live on Peacock TV. Bhullar was so charged that he also set the rules of the match which included no time limits and rounds. In MMA, there are rounds and time limits and Bhullar wants to go out of his way to face Lashley it seems. His disappointment about the referee also led him to demand a match without any presence of an official in the ring. If you think that was enough to get excited about, you need to stop as Bhullar also said that the winner of the match would be rewarded with both the WWE Championship and the ONE Heavyweight World Championship. The rewards also included the mace of the Hanuman with the right to reign as the almighty.
Now this is interesting and it is to see if anybody answers his call. Lashley, with his counsel, MVP, would be sure to notice the challenge and a reply from any one of the two is still awaited. If this happens it would go down as an epic clash with Bhullar trying his luck in a completely new environment under a new set of rules whereas Lashley would have to do it all alone without the presence of a referee, whose absence for a long stretch was a big factor in his win against McIntyre.
Also read: WWE Hell in a Cell 2021 live results: Drew Mclntyre vs Bobby Lashley, Bianca Belair vs Bayley and more