UFC Vegas 23 is headlining the co-main event between the number 10th ranked Featherweight fighter Arnold Allen and number 11th ranked Featherweight fighter Sodiq Yusuff. Allen is riding a winning streak of 7 fights and Yusuff is riding a winning streak of 5 fights.
Round 1: Yusuff started the round with a big low kick. Allen ducks under the right hand and goes for a takedown. Yusuff tried to grab his neck but Allen escapes. Both man back on their feet and landing some big punches. Allen tags Yusuff with a big left hand and dropped him to the canvas. Yusuff recovered fast and landed a knee just as the round ends.
Round 2: Yusuff again started the round with a calf kick and Allen shifting outside changing his stance constantly. Yusuff attempted a high kick but blocked but Allen. Both men throwing some heavy shots. Allen hurt Yusuff with a head kick but he slipped too, Yusuff fumbled a bit but he survived.
Front kick lands for Yusuff. Allen pushes off and drives him to the fence. Allen backs away from a high kick as the round end. An Interesting fight going on between Arnold Allen vs Sodiq Yusuff.
Arnold Allen won the fight from knockdowns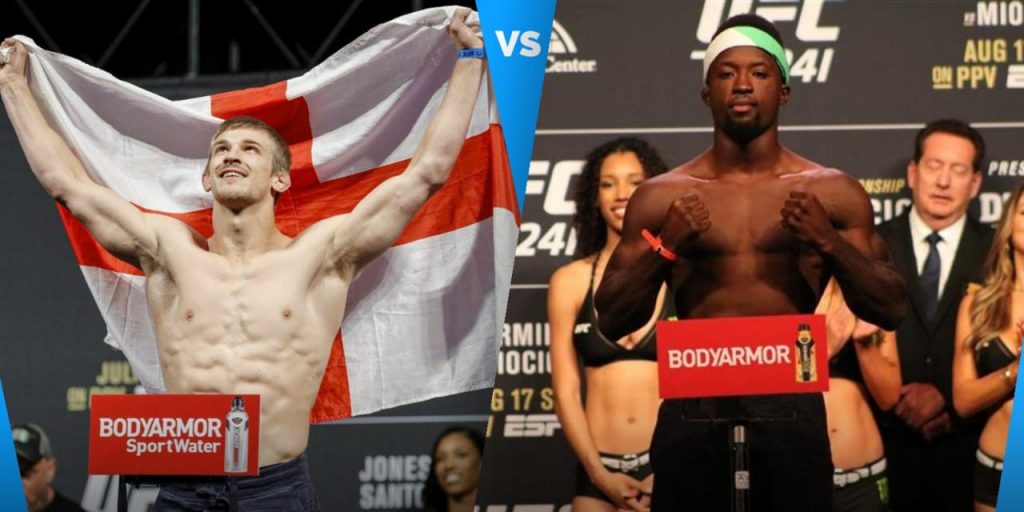 Round 3: Yusuff threw some punches right at the start of the fight. He knew he needs a finish to win this one. Allen pushed forward and Allen fires some shots at his body. Yusuff threw his punches with full power and Allen is against the cage. Yusuff holding him and landing some toe touches, Allen just stayed tight at the end. The round ends.
Result: Arnold Allen def Sodiq Yusuff via unanimous decision (29-28, 29-28, 29-28)
Also Read: UFC Vegas 23: Marvin Vettori vs Kevin Holland Prelims Results
UFC Vegas 23: Daniel Rodriguez defeats Mike Perry via unanimous decision.